Tesla's take on the EV SUV comes with all the makings of a sport utility vehicle and more. But of course, you get the smart tech of all this company's vehicles, stylized design elements, and more. So if you're considering a new Tesla vehicle for yourself or are researching electric SUVs on the market, you're in luck.
You need to know all about the range, performance, design features, pricing, and availability to make an informed purchase. Read on for a breakdown of what we know about the 2022 Tesla Model Y.
Range and Performance
Tesla is well known for its speedy acceleration. Since heavy gas motors and transmissions don't weigh down EVs, the ignition process is streamlined. This leaves the 0-60 factor in an electric vehicle at higher rates, even for bigger cars like SUVs and trucks. The Model Y is no exception, with its initial acceleration for the Long Rang edition at 4.8 seconds and the Performance edition at 3.5 seconds.
Acceleration is important, but so is performance. The horsepower, top speed, and mileage range are all important details, too. For example, on a full charge, the Long Range battery is anywhere from 314 to 330 miles. The Performance edition maxes out at 303 miles. The maximum range for any EV SUV varies based on weight distribution with seating and wheel selections.
The Model Y Performance can get you there with a top speed of 155 mph if you want to drive fast. The Long Range tops out at 135 mph due to its focus on distance over speed. These vehicles come with dual-motor, all-wheel-drive setups to get you to your destination come rain or shine.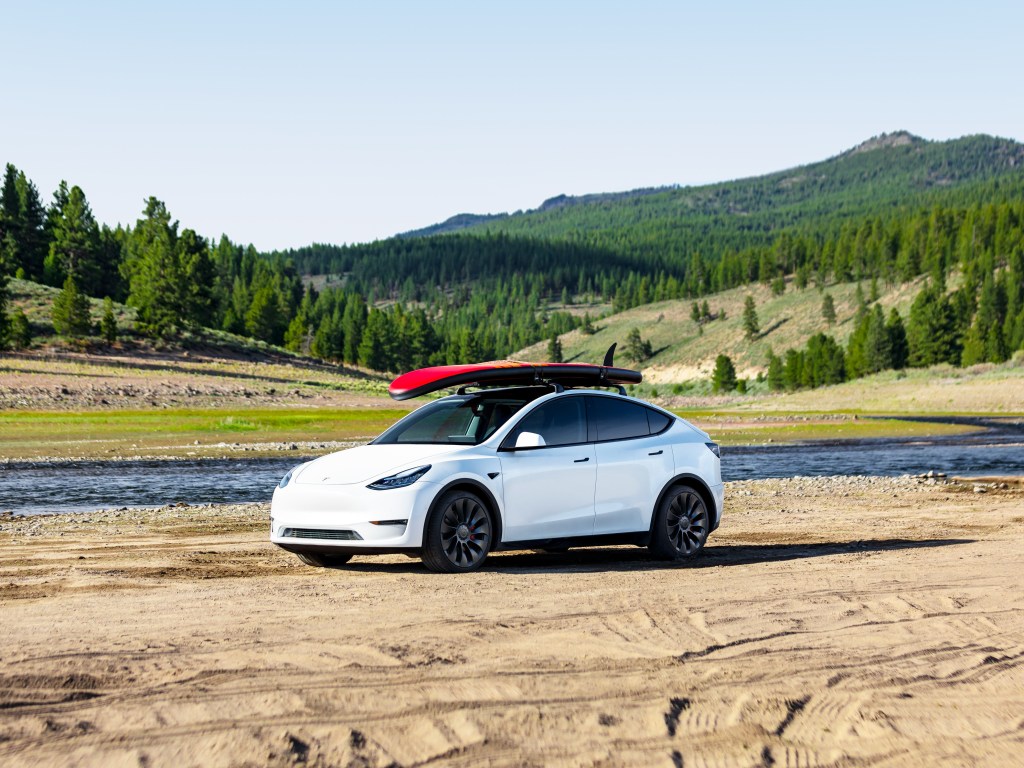 Technological capability
The Tesla Model Y comes with the power efficiency of an electric engine. With systemized integration, every part of the vehicle's design optimizes it from the inside out. The battery, motor, and exterior aerodynamics create a streamlined body. Optimized design aside, you also get top technology inside. Autopilot, charging, security, wireless updates, and app integration are just a few highlights.
Basic autopilot
When you think of autopilot, you probably think of Google's smart cars or autopiloted drones. Tesla's made it so that basic autopiloting is possible, even for your vehicle. Of course, you're still in control, but this feature keeps you safer from other cars on the road.
You get smoother steering, acceleration, and braking to keep pedestrians and cars in your lane safer. More advanced driver assistance includes emergency braking for the most unexpected events. You also get collision warnings, which benefit any driving style, even the most defensive. Plus, the included blind-spot monitoring protects you and your passengers even better.
Plug in anywhere
Charging electric vehicles should be simple, like gassing up a traditional engine. Some car manufacturers understand this; some don't. Fortunately, Tesla gets it and designs all its vehicles, including the Model Y, with an easy charging system.
The Tesla Model Y can refuel anywhere there's electricity. That's right, anywhere. The charge level determines the miles per minute charged, but that depends on where and how you "fuel up." For example, the Mobile Connector Bundle and a 110-volt household outlet work for daily charging and regular commutes with this SUV. If you want a better charge, consider upgrading to the 220-volt Tesla Wall Connector.
If you're a long-distance traveler because work takes you all over an area, you might need something even higher in voltage. Of course, Tesla already considered this. Whether you're in a rush or forget to charge your car ahead of time, the Model Y gets up to 162 miles of range in just 15 minutes on the Supercharger network. All you have to do is find somewhere on the network.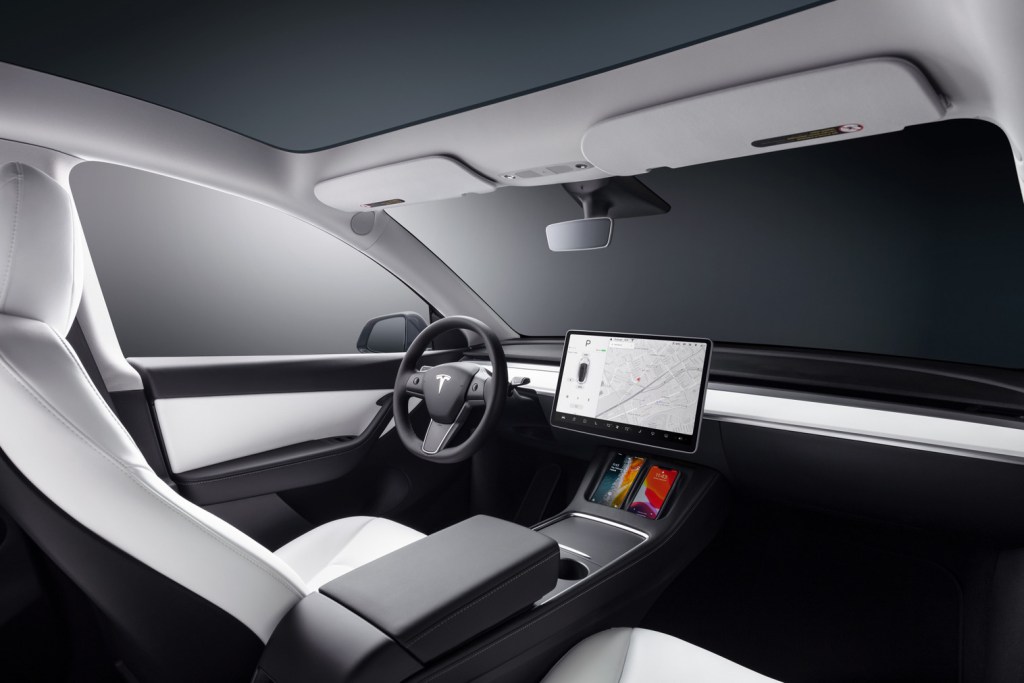 Wireless updates
Plenty of cars come equipped with smart technology and driver's assistant features. These often come in software updates and require plugging in at a dealership for the latest versions. Whether you have a smart car or not, you can understand how inconvenient this might be when navigation and safety features become outdated. Tesla uses over-the-air wireless updates to keep all of its vehicles updated. No more unnecessary trips to the dealership or anywhere are required.
Always on guard
The Model Y EV SUV comes with extra security built in. For example, Tesla's Sentry Mode uses continuous 360-degree monitoring to protect unattended vehicles. You can turn Sentry Mode on or off at your discretion. In its Standby state, it activates when anything trips up the external cameras on your car.
The new Live Camera is included with the optional Premium Connectivity upgrade. With this feature, you can access these external cameras while the vehicle is parked. You can also honk, flash, and talk through the car's speaker to communicate with anyone near the car. The Live Camera is also end-to-end encrypted, keeping your privacy at the forefront.
Tesla mobile app
What would a smart car be without an app? Tesla's mobile app grants you the ability to control and monitor your vehicle from afar. You can use the phone key for keyless driving, making it easier to let a trusted person borrow your car. You also get updates on the range and charging status, climate control, live GPS location, and more.
Use this info to stay current on your car's status and even use it to schedule service. Keep an eye on every aspect of your vehicle, even the power flow from Powerwall or the solar roof and solar panels.
Concluding thoughts and price
Is the 2022 Tesla Model Y for you? You have a little more time to consider this EV SUV and to do additional research, as the planned release date is early 2022. And at the time of this writing, the Model Y Long Range is set to sell for around $55,000 and the Model Y Performance for approximately $60,000.
Editors' Recommendations