Whether you use your tool chest for work out in the field or for DIY projects at home, organizing your tool chest is key. Knowing how to organize a tool cabinet allows you to more efficiently and quickly get through projects. This guide will not only give you tips on how to organize your tool chest, but it will also give you ideas on toolbox setup before organizing it.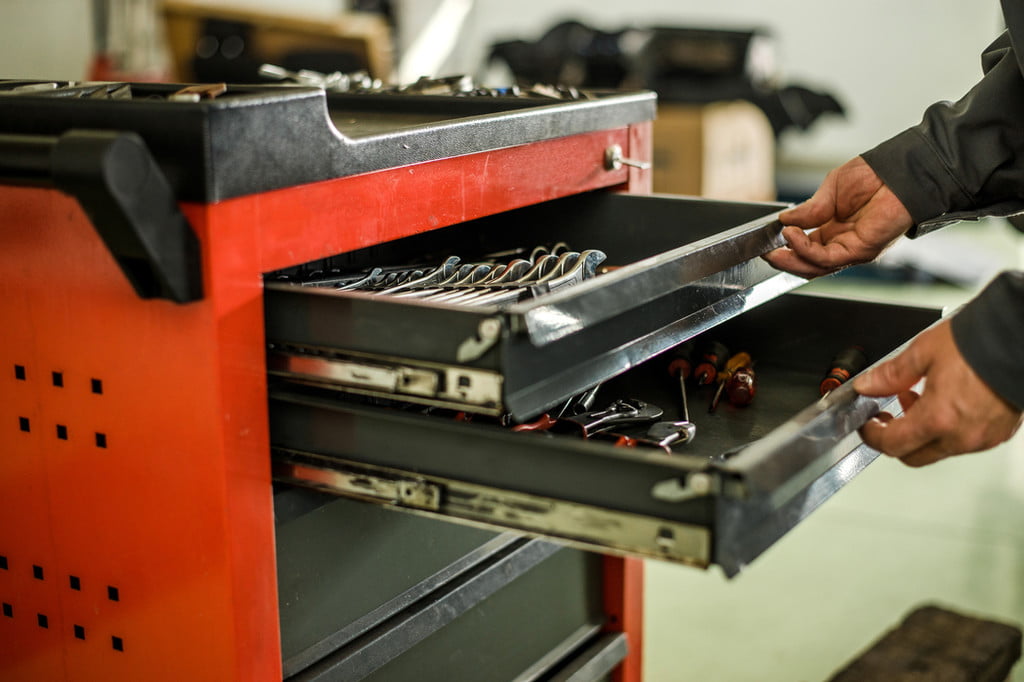 Setting up your tool cabinet for organization
To make your work or home life easier when using your tools for projects, you need to inventory your tools and ensure there's enough space for them in your tool chest, as well as extra space for new items. It's also important to have a small toolbox that's portable, so you can take tools to and from your chest.
Do an inventory of your tools
Count the tools in your collection. Your tool chest count should focus on tools you plan to take on the job or need for home projects. Become familiar with all the tools you have to make it easier to locate specific items later. Also, think about any tools you may need to buy.
Leave space so you can buy more
Be sure your tool chest has enough drawers or extra space to cover all your needs, as you'll likely have to buy new tools along the way. Many projects may require a single tool for a specific job. Also, given the different sizes of tools, make sure there's enough space for all dimensions of tools and that you can easily open and close drawers.
Have a tool bag to take items from the tool chest
Most tool chests are large and stationary, and even though many may have wheels on them, it's not likely you plan to move yours around — whether on the job site or at home. So keep a tool bag or small toolbox with your tool chest to transport small hand tools from one job to the next.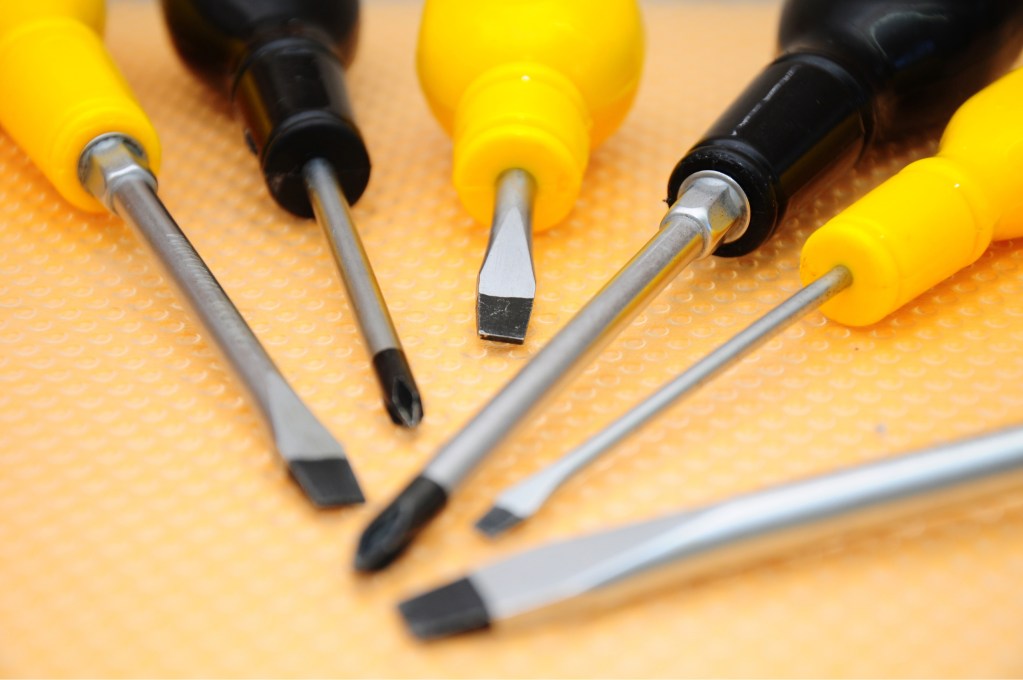 Group like tools
Tools you have multiples of should all be together. For example, keep all screwdrivers in the same section. This is important given they are one of the more common tools used on jobs. You can arrange them by size, the kind of head they have, or even by handle color. The same organizational tip goes for wrenches and hammers. And if you have larger hammers, such as sledgehammers, put these at the bottom of your tool chest, as they are likely the heaviest of your hand tools.
Organize by tool operation
You likely have some tools that run on power and/or use drill bits to get the job done. As such, all power tools and drill bits should be together in your tool cabinet, respectively. This makes them easier to find, hence increasing your productivity while working. Test all your power tools ahead of time before going on a job site to be sure they're working properly.
Tools aren't the only items that should take up residency in your tool chest.
It's smart to have small trays in your tool chest for items like nails, nuts, bolts, and screws. And for better tool cabinet organization, give each type of nail, screw, nut, and bolt its own tray, which makes it easier to find what you're looking for. Since these items go with screwdrivers and hammers, put those trays near their matching tools.
Group by tool size
When it comes to the size of your tools, the heavier ones should be on the bottom of the chest. This lessens the chances of the tool cabinet tipping over or drawers falling out. If you're concerned about too much weight in the bottom drawers, you could put select heavy items in the middle to help even out the weight, but ensure they are still grouped by tool type or tool operation to keep organized.
Tool cabinet organization for enhanced productivity
When organizing your tool chest for increased productivity on the job or at home, it's wise to periodically clean it out. This gives you new opportunities to reorganize, especially if you've purchased several new tools. You want to make sure you place them where they belong within the structure you've set up for your tool chest. By keeping your tool cabinet organized, you can stay productive without spending time looking for that specific wrench or hammer.
Editors' Recommendations