It's a common question: How long should a business plan be? This is one of the most important questions to ask when you're creating your business plan since it impacts how much time and effort you put into writing the document.
In answering the question as to how long a business plan should be, the first thing to know is that it shouldn't be any longer than necessary. Why are you writing the document in the first place? Recall that it should be considered a "living document." You'll want to revise it over time.
In this article, we'll give you a good idea about how many pages should a business plan be so that you know how much work is required ahead of time!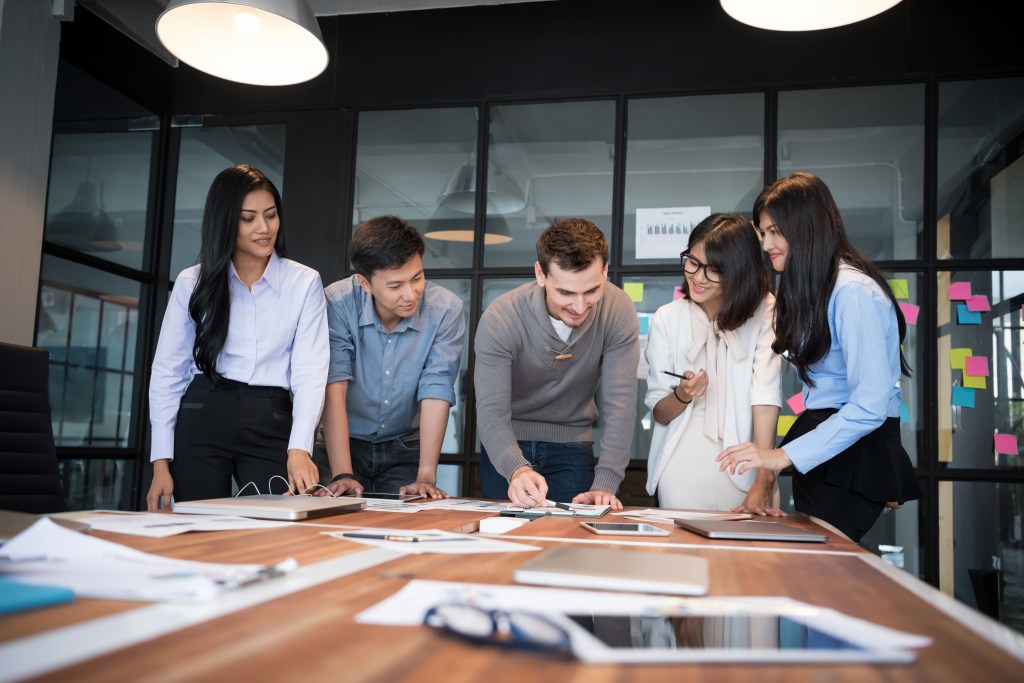 Introduction (3 to 5 pages)
The introduction section of your business plan should be around three to five pages long and is your chance to seize the reader's attention and give them a broad overview of what you're trying to do. You should include:
The problem that you are solving or an issue in need of resolution
How your product, service, or company can solve the problem
Why it matters for the reader (the investor or company executive) and why they'll care about the suggested solutions
How much of a profit do you believe you'll realize?
Who is your target audience? What are their demographics?
What is the size of the market?
How large of a market share do you believe you can seize?
These points help paint a picture of who you are and what you intend to achieve.
In brief, your introductory section should include:
An attention-grabbing Cover Page (1 page)
An Executive Summary (1 to 2 pages); and
A Table of Contents (1 page)
Market analysis (9 to 22 pages)
Generally, a market analysis should include the following:
Background information about your company and its products/services
An overview of the industry with an examination of key trends that are driving change in the marketplace (industry structure)
Identification of customer needs and how these compare to competitive offerings (customer profiles), which will help you determine where there is an opportunity for profitable growth.
It's also essential to understand how well positioned your company is relative to competitors on various performance indicators such as product quality or service levels.
Company description (1 to 2 pages)
The company description is a snapshot of your organization's history, what you do, and how the values that drive success. It should be succinct – no more than two pages.
The following are some potential parts to include in this section:
How long has the company existed? What were its early years like?
How does it operate today?
How have recent changes impacted operations or strategy, and why was change needed?
What sets your business apart from competitors (products/services)?
Why would someone want to work at the organization as opposed to others out there in similar industries?
Organization and management (3 to 5 pages)
The organization and management section of a standard business plan includes all the information about running and developing your organization. You also explain what your company's culture is like and who your executive team members are.
Marketing and sales strategies (4 to 6 pages)
This section should cover how you will promote your products/services, the media channels being used, and whether or not there is any need for additional help. How much of a budget do you have? What's your target audience? Have all these questions been answered before spending valuable time creating ads without knowing if they will produce results?
Product or service (4 to 10 pages)
The product or service section is one of the most important parts and should give an in-depth look at your company's products and services. How will they be produced? How much do you charge for them? This section may take some time to write if it includes things like manufacturing costs, but it'll save time later when making decisions about how to sell your goods.
Equity investment and funding request (2 to 4 pages)
The investment and funding request section is a brief overview of the requester's strengths, what you need from an equity partner, how much it'll cost an investor to be invested in your business, and other pertinent information.
Financial information (12 to 25 pages)
This section is detailed and provides all relevant information about the company's financials, such as how much money you've made in past years. This includes a comparison to other companies of similar size or industry.
In conclusion
The length of a typical business plan ranges from 15-25 pages. How long yours be? That's up to you. How much information do your readers need or want about your company and its plans for growth? For example, if investors are looking at investing in your company, they may require more detailed financial information.
Finally, keep in mind that the Executive Summary at the beginning of your plan is the section most people will read and pay attention to the most. You'll want to write it after you've written the rest of your document as it summarizes everything you've put together. However, you'll want to ensure that the summary is presented in an exciting and engaging style so that it keeps the reader's interest.
Editors' Recommendations