It's a lot of work to design a landscape or maintain a yard. Of course, that's why there are many landscaping businesses working to help their respective communities with tasks like weeding, mowing, and other types of lawn maintenance. With that said, there always seems to be more work than many landscaping companies can handle.
Because of that huge demand, you may have found yourself contemplating starting your own landscaping business. That's especially true if you're the outdoors type who loves the smell of mulch and freshly cut grass. However, starting a landscaping business from scratch requires a bit of forethought. In the following article, we'll break down the pros and cons of starting your own company and how to start a landscaping business the right way.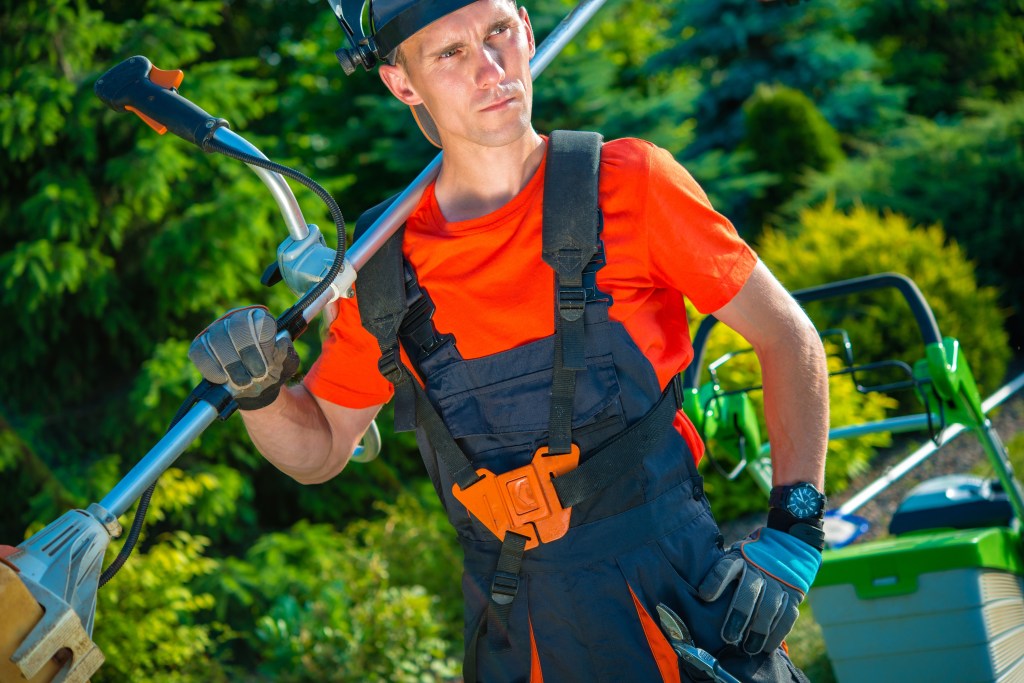 You need to consider the pros and cons of a landscaping business first
Before starting any kind of business, it's a wise decision to carefully consider the pros and cons before you begin. If negatives outweigh positives, you might wish to consider starting an alternative type of business.
Having said that, here are some things to think about when deciding whether a landscaping business is right for you.
Advantages
Landscaping is a relatively easy business to begin and scale. It doesn't require much to get started. Essentially, all you need is good equipment and capital to cover transportation and labor costs. Plus, you have the option of joining an established franchise rather than starting up your own brand. If you purchase a place within a franchise, you don't have to worry as much about things like finding new customers and buying equipment.
Additionally, landscaping is an evergreen business. In other words, people are always going to need lawn-care services. That's true regardless of what the economy is like. Landscaping can indeed be seasonal, mainly depending on where you live. Still, in most cases, there will be plenty of consistent work.
Disadvantages
In the same way that a low barrier to entry can be a positive, it can also be a negative. The reason why is due to fierce competition. Most people realize that getting started in landscaping is relatively easy compared to many other service-based companies. For you, what that means is that if you choose to create your own landscaping company, you'll be facing stiff competition right out of the gate.
If you choose to go ahead, you'll need to find a way to differentiate yourself and your services quickly. It's best not to go the route of trying to be cheaper than everyone else. That's simply a race to the bottom that nobody wins.
What do I need to start a landscaping business?
Now that you've taken a quick look at some of the pros and cons of starting your own landscaping company, you need to understand some basics about actually launching your business. Keep in mind that there's no way of launching that's more correct than another.
You might have your own thoughts about where and how to begin. Even so, you should put some intense thought into it and plan carefully. With that said, below are some fundamentals to get your mind thinking in the right direction.
Choose your services
There are typically two types of landscaping businesses. There's lawn maintenance, and there's actual landscaping. Some companies offer both, but most offer just one or the other. You need to decide which services will allow you to penetrate your local market in the quickest, most efficient manner possible.
Lawn maintenance
If you choose lawn maintenance, you'll be doing things like:
Mowing lawns
Weed eating
Planting/plant care
Sod installation
Bug and pest treatments
Applying fertilizer
Irrigation-system repair and maintenance
… and more.
Landscaping
If you choose landscaping, you'll be designing the overall layout of someone's home or business. You'll also:
Help improve the curb appeal of houses going on the market for sale
Create designs for things such as waterfalls or rock sculptures, pathways, and gardens
Modify and update existing landscapes
Rent or buy your equipment
After choosing which type of landscaping company you'd like to start and the services you'll offer, you need to rent or purchase all the right equipment.
Just to get started, think about acquiring the following:
Lawnmower
Weed eater
Leaf blower
Lawn aerator
Rake
Shovel
Hoe
Hedge trimmer
Pruning shears
Fertilizing equipment
Buckets
Ear and eye protection
Gardening gloves
Accounting and invoicing software for a landscaping businesses
Landscape-design software
Remember that you can keep your starting costs down by choosing to offer only a small number of select services. You can then add equipment and begin offering more services as your budget allows.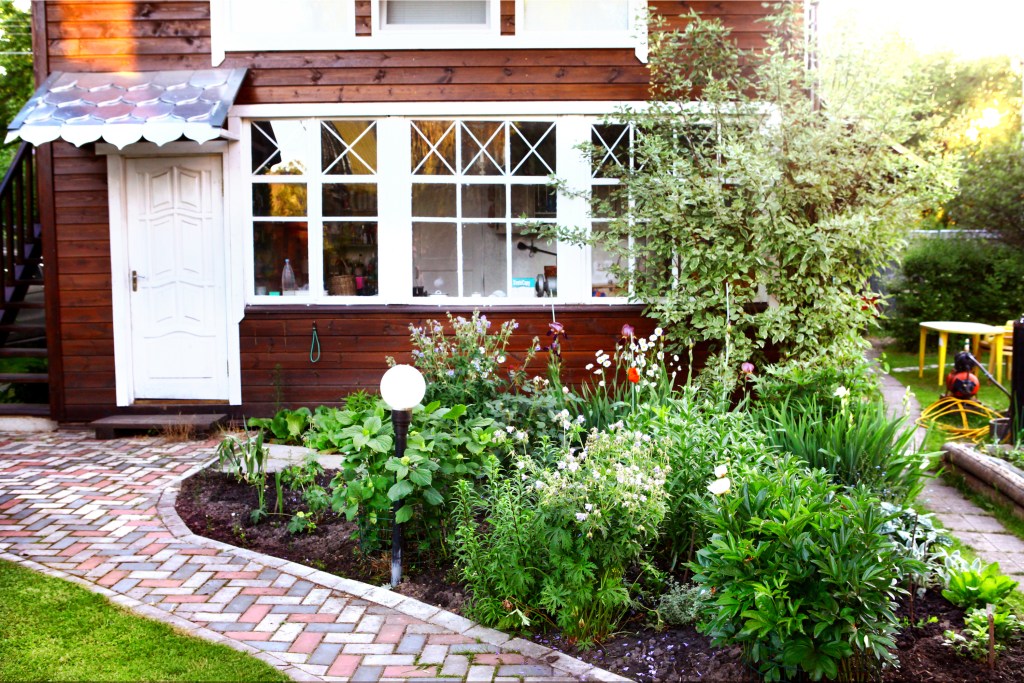 Remember that you're branding yourself
Recall that from the moment you begin taking on customers, you're branding yourself. You're creating an image and reputation that will follow you for a long time. Therefore, you need to pay attention to whom you market your services, how you price your services, and how you handle customer interactions.
Your overall success depends greatly on the quality of your work. Ensure that your customers are not only satisfied but ecstatic with the results of your efforts. If you do, you'll be well on your way to establishing a landscaping company that will last.
Editors' Recommendations