If you have a passion for working outdoors, like the idea of being in charge of a company, and you get along well with others, running your own lawn care business could be an ideal opportunity for you. Now, so that the grass is greener in your life, you'll want to make sure you have taken all the necessary steps to be legally working in the lawn care business.
Running your own lawn care business is a far cry from mowing your neighbor's lawn when they are out of town in the summer. As such, don't take chances and end up with financial and other problems because you did not follow the proper channels and use some commonsense.
So, what steps should you take to get everything in order before you set foot on someone's property? You might be wondering if you need a business license for lawn care, in addition to wondering how to get a lawn care business license. We'll break it all down for you.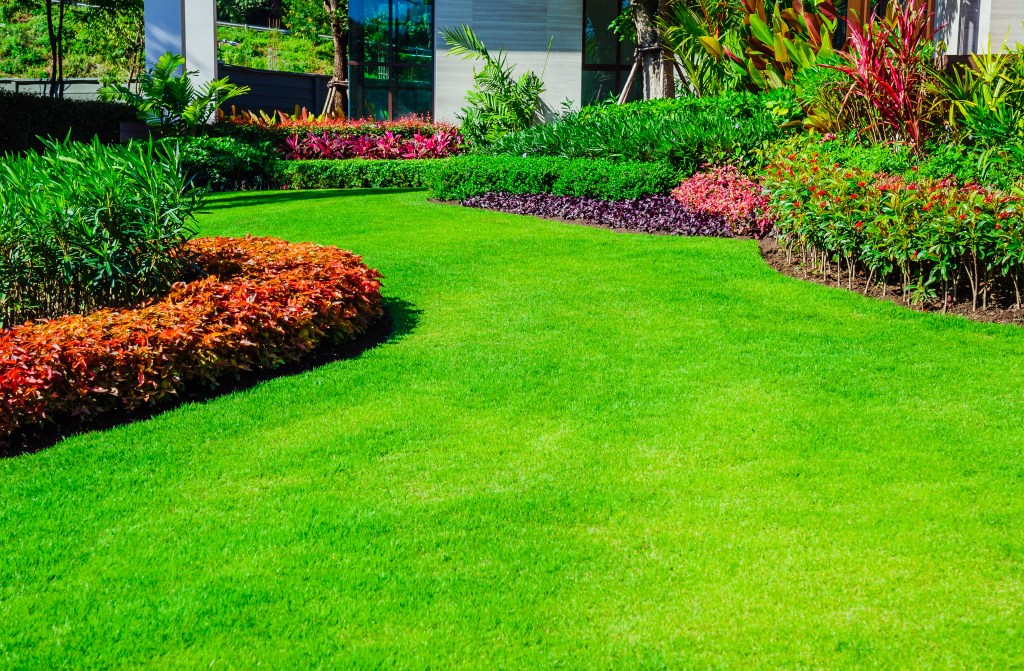 Do you need a business license for lawn care?
For you to feel better about your lawn care business, don't take chances. This means you'll need to do some research to see if a business license is required in the town/city/state you operate out of.
Since states have their own licensing rules from one to the other, doing a little online research and asking questions of any lawn care pros you know can make things smoother for you moving ahead. Yes, some small-scale businesses seemingly fly under the radar and avoid becoming officially licensed. While that may be your wish, think about the downsides to doing that.
For one, you could end up with a sizable bill from your local municipality. That is if you failed to properly license your business and not pay local taxes and any other related expenses. Your state of residence could also get in on the action and look to fine you for not getting all the needed paperwork in place.
Second, what if you damage someone's property while cutting their grass or doing other lawn care work? Without the proper licensing and insurance, you can once again be looking at financial issues.
By determining ahead of time what your local city/town and state requires to run a small business and get licensed, you can breathe a little easier doing what you enjoy out in the fresh air.
Come up with a catchy name for starters
When you go to register your lawn care business locally and get the proper licensing, you will need to come up with a name for the operation. Try and put together something a little catchy so you stand out. Given that you may likely have your company name appear in local online directories, social media platforms, and more, you'll want to be recognized.
So, something like Bob's Lawncare Business is not really going to make heads turn. Options like, A Cut Above the Rest Lawncare, A Green Thumb Lawncare, and other such possibilities can catch the eyes of prospective customers.
Once you have the name you want, you'll then register your business with the local county clerk's office or something similar in the town or city you reside in. Be sure you have a business plan in place. As part of your business plan, know what types of lawn care services you will offer.
While you may add or subtract some services over time, you'll need to let customers know what it is you offer. Doing more than cutting lawns can make your business more lucrative as time goes by despite the extra time and resources needed. Speaking of resources, also determine if you will be hiring any employees.
If you will need help to make the cut when it comes to getting all the lawn care work done on a regular basis, have an Employer Identification Number (EIN) in place for your workers.
As for hiring employees, make sure you bring on individuals capable of doing a good job each time they show up at a home or business to cut lawns and for other related services. Sloppy employees not only mean the job is not done properly, but it will also reflect badly on you. If this happens all too often, some customers may go elsewhere for their lawn-cutting needs.
Finally, determine if you will require any particular licenses or permits to do different procedures on customer's lawns.
For example, will you be using any pesticides to deal with weeds and other likewise issues?
Depending on the state you work in, you may need a license if you will do more than simple grass cutting. This can include trimming and planting shrubbery, eradicating weeds with chemicals, doing lawn repairs that surpass a certain amount of money, and so on.
With all the paperwork out of the way, it is time to get ready to go to work.
Landing and retaining customers
Once you have all you need to legally operate your lawn care business, the next big step is making sure you get the word out. From a website to social media networking to a small business app and more, be sure people know about you and your business.
You should also ask satisfied customers if anyone of their outside family, friends, co-workers, and others they know could use your lawn care business. While it is fine to ask, don't be pushy about it. Finally, you'll want to instill a sense of trust with your customers.
It's not at all uncommon for people in the lawn care business to be working on customers' lawns when the latter is at work, on vacation, and so on. As a result, make sure your customers know they can trust you to care for their property when paying them a visit.
While you're likely not going to become a millionaire working in the lawn care business, it can be quite a satisfying field to be in given the perks of being your own boss, enjoying the outdoors, and more. So, will your business grow like the grass itself and prove to be a cut above the competition? There's only one way to find out.
Editors' Recommendations