So, you're thinking about offering on-the-job training (OJT) to your employees? Well, that's great! But before you start diving into all of the intricacies of this type of education program, it would be wise for you to contemplate some reasons why you should offer this type of education to your employees.
On-the-job training is a form of workplace learning and development that involves an instructor or tutor providing guidance while an employee performs their job. In most cases, the employee will perform tasks in addition to what they are typically assigned. The goal is for them to learn how do those tasks and grow as a worker.
It's a cost-effective way to develop employee skills. Additionally, it's often the first step in preparing employees for new positions in the company, and it provides them with valuable experience. In this article, we'll define on-the-job training and provide job-related training examples.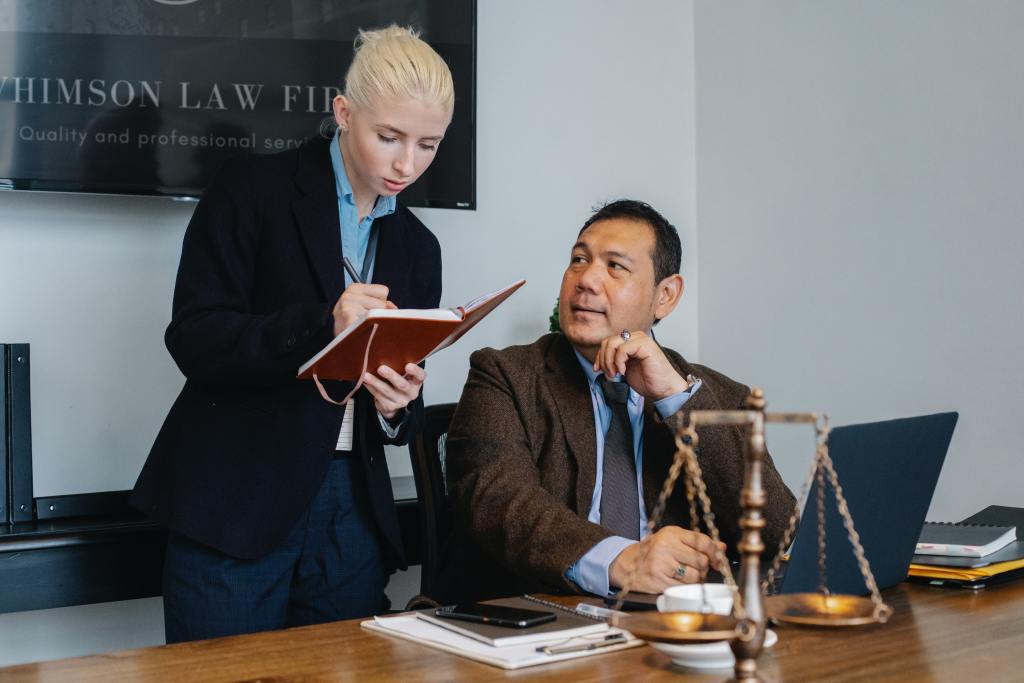 What exactly is on-the-job training?
To put it simply, OJT is a cost-effective way to develop an employee's skills. It's instruction that occurs at work. In most instances, it's usually a mixture of observation and practical experience with tasks. Employees can do it under the supervision of a trainer, coworker, or professional trainer.
It's also a process that your employer uses. For example, they might learn how to operate your company's equipment, tools, or machinery. OJT can also include watching an employee do specific tasks or job shadowing.
OJT prepares employees for the tasks they must perform to be competent in various positions within your organization. After OJT is completed, they should be able to complete most or all functions related to those jobs without supervision.
What are the advantages of on-the-job training?
As previously suggested, OJT is a beneficial way for employees to learn about the company they've just joined. OJT is also an efficient time-saver because it allows workers to spend less time in formal training and more on learning hands-on skills from experienced staff members or coworkers.
Moreover, OJT is cost-effective. It's cheaper than hiring guest speakers or expensive paper manuals. There is no need to spend entire weeks in a darkened room. No more learning the wrong things or what isn't necessary. Employees can transfer their knowledge across departments, enabling them to work with other teams who may not have had any contact before this moment due to working in different areas of the company.
Finally, "Job training is one of the most important factors in retaining employees," according to a paper published in the Global Journal of Management And Business Research Administration And Management.
What are some examples of on-the-job training?
There are many ways the company can implement on-the-job training. One of them is having supervisors lead discussions with a small group in their department every day for an hour or two after lunch and then following up those chats with more formal meetings once a week to go over what was learned during the informal discussion sessions.
Another example might be a warehouse manager supervising a worker as that individual practices using machineries like scissor lifts or pallet jacks, learns how to sort and place materials, and studies the company's inventory management procedures.
Speaking of warehouses, it can also be helpful for managers and supervisors with more than one plant or office location to rotate workers, so they get some experience at each site. Offering OJT improves individual skills and helps build morale among employees because they feel like their employer is actually investing in them.
On-the-job training tips
We could share many OJT tips, but we'll limit them in this article to those we've listed below.
Ensure the training is relevant to your employee's current or future job function, and provide them with frequent feedback to know what's expected of them.
Plan a flexible work schedule for new trainees to allow time for onsite learning about your company culture, as well as inefficiencies that might need fixing. Make sure you give everyone the same opportunity, so all your employees feel included.
Have an onboarding and training process planned out before taking someone on board – this way, when it comes time to implement on-the-job training, you'll be able to do it seamlessly.
Finally, give your employees the opportunity for formal training regularly.

The positive effects of on-the-job training
Ultimately, on-the-job training is a great way to get your employees up and running quickly. It helps them feel more confident in their skills, which manifests itself as confidence in the work they do for you. Even if it's not something employees will use every day, on-the-job training can help make workers faster at whatever task needs doing. Moreover, OJT proactively keeps your staff members engaged and leads directly back to higher productivity and morale.
One last tip: Consider teaching your employees to train others. The quality of your internal training will go up, and your whole company will benefit.
Editors' Recommendations