Advertising and marketing are extensive parts of any business to bring in additional opportunities. In the construction industry, with a considerable amount of on-site and in-person business taking place, marketing can be an aspect that's often disregarded as an essential part of the business. However, marketing should be treated as a fundamental part of any business strategy and plan.
Marketing for a construction business can increase projects for the company and further strengthen the existing business. In today's tech-driven world, even the construction trade needs some form of online presence for marketing purposes. When aiming to increase the marketing strategy for your construction business, use these simple yet effective ways to market your company to a broader audience.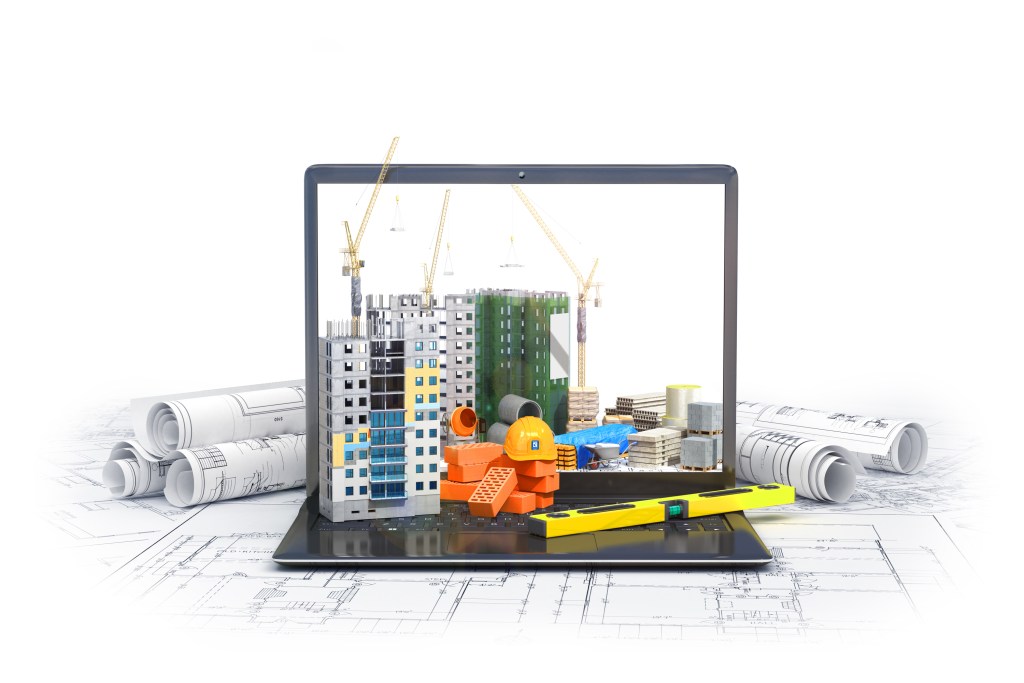 1. Create an online presence with a website
Most companies today, both large and small, have built business-related websites. When creating a business website for your construction firm, you can make it as substantial or straightforward as you like. An online presence in this internet-driven world is key to increasing the advertising for your construction business. Even if your website is a simple information directory on how to contact your business, it can help others see your construction firm on a more effective scale than ever before.
Let's review some ways to market your business on your website and build a more significant online presence:
Present client testimonials on your website that allow you to share the construction work you've completed.

Create a blog with helpful tips and how-to guides for current and potential clients as a way to content market your construction business.

Set up an email subscriber list that connects with current and future clients and provides business updates and marketing promotions.
2. Build an audience online
If you want to advertise your company to a greater audience, get online. Your current and potential clients are online, as should your construction business be when aiming to more significantly market it.
Aside from building a website, another way to market your company is by creating an online audience around your business. In our tech world, many construction business owners do more than building or running their teams. Thanks to social media sites such as Facebook and YouTube, many construction business owners and their teams can now be the face of their businesses by creating content surrounding their companies.
Producing video and media content online with helpful tips, how-tos, and product recommendations provides an avenue to advertise your business and create a community rapport around it. Audiences can look to your business's online content as a guide to their construction projects.
3. Run online ads through social media
Social media not only allows you to build an audience online, but it also lets you run ads designed to get your business in front of a more extensive reach of individuals. Facebook, Instagram, and LinkedIn are all social media sites that let companies not only create business pages, but also create pages that run ad campaigns to be seen on these sites on a considerable scale.
When using social media as part of advertising your construction business, you have the ability to target your local market or even branch into a more extended reach outside your market for leads. Also, online social media ads can be far more inexpensive than billboards or newspapers ads. Depending on the target audience you want your ads pushed to, you can run ads for as little as $5 a day or as much as hundreds of dollars a day.
4. Optimize and claim your business on Google
Within the past few years, Google has implemented a new feature called Google My Business. This program permits business owners to claim and add their company on Google and Google Maps applications.
When it comes to marketing your construction business, you should implement Google My Business as a must-use tactic. This feature works effectively from a marketing standpoint. For example, when people search for construction-related businesses in their area, they'll see some of the local top three companies on the search engine results page. In order to increase your company's probability of displaying in the top results, you want to claim your Google My Business listing and fill out the required information.
Make Construction Advertising Your Priority
Marketing your construction business should be an essential piece of your process and strategy. If you want to set your firm up for more tremendous success, get online and build an audience around your business. Additionally, take advantage of other online marketing options like social media advertisements and Google My Business to get your construction company in front of potential customers. Taking your business online gives you a broader market to reach, sets you apart from the competition, and creates more sustainable success for your company.
Editors' Recommendations