As consumers, we are visual creatures, especially when it comes to our purchases. If you think back to when you were a child, nothing beats the thrill of receiving a present given to you in beautiful packaging and opening it up to see what's inside. As adults in today's consumer-driven world, we still get the same excited feeling when we receive a package. You can also scroll through numerous YouTube videos and channels to find thousands of videos of creators unboxing packaging of retail companies' products and their reactions. We are obsessed with product packaging and unboxing it, which drives a majority of our purchases.
With this in mind, most retail companies, both large and small, know that the packaging of products and the packaging included matters. Nowadays, the majority of companies comprehend that their packaging can genuinely set their business apart from their competitors. While keeping these things in mind for your business, let's take a deeper look at why the packaging of your products is essential for your business, how you can get packaging for your product, and how you can set your business apart from your competitors.
Packaging that protects your products
When packaged properly, the packaging of your products will protect them from damage, breaking, or any other external environmental concerns that could occur. You will also want to ensure that your products are adequately packaged and safely without showing any signs of wear and tear. The last thing you and your customers would desire is one of your products to be received broken or damaged from your business.
A few methods to ensure that these scenarios do not occur for your customers are sourcing and purchasing proper packaging. This includes using quality materials to package products, suitable package cushioning to protect them during the shipping process, and using the correct box sizes when shipping your products to your customers. Additional ideas you will want to incorporate when deciding on packaging for your business are also:
Aim for functionality and ease with your product packaging

– You will want to use product packaging and shipping packaging that is functional and simple for your consumers. Time-consuming and difficult packing can make it challenging for customers to open their products, and they will remember this aspect if they intend to purchase again from your business.

Excite them with a beautiful presentation

– Use packaging that goes beyond just a simple container or box. This makes the receiving process for your customers more exciting.

Develop packaging specific to your brand

– Utilize the branding of your business within your packaging. Doing this makes your products stand out and make them more memorable to your customers.
When in doubt about what you should use for your products, work with your local or selected packaging and shipping vendor to ensure you use the proper materials for your product packaging. The time and effort to secure appropriate packaging for your customers will minimize the potential of customer dissatisfaction, customer returns, and refunds. Utilizing proper packaging for your customers will decrease the frequency of potential issues with their purchases and, in turn, can increase your business profits and secure more brand loyalty from your consumers.
Packaging that personalizes your products
For most prominent brands, nowadays, there has become an almost cult-like following when it comes to revealing new products and packaging new products. Consumers love being a part of the new product launch process for many businesses. It gives them a sense of personalization to the companies that they spend their hard-earned money with and on the products they purchase from them. Countless brands have taken note of this growing trend and have made sure that their customers are a large part of any new releases or new repackage of their products.
As a business owner, you want your customers to feel a sense of personalization when they purchase products from your business. Having your customers feel like they are part of your brand and your business when you personalize your product packaging will set you apart from your competitors. In addition, it also will create better brand loyalty from your customers and will continue to purchase from your business if they feel their buying experience is more personalized to fit their consumer needs. A few ways that you can personalize your product packaging for your business are:
Brand-specific printed boxes or mailers

– Look into creating shipping packaged with your logo and business designs on the packaging.

Unique packaging

– Choose packaging that stands out from just a simple box. Tailor it to the type of products you sell and the customers of your brand.

Thank you notes

– Personalize the packaging with individual thank you letters to your customers with each product purchase. A simple printed postcard with every order and using their name will increase customer brand loyalty when they feel their purchase is personal and valued to your business.

Loyal coupons –

Consumers are more likely to repeat purchases when they are incentivized for customer loyalty. On occasion, include a coupon with customer orders. For example, 10% off of their order periodically will entice them to purchase again from your business.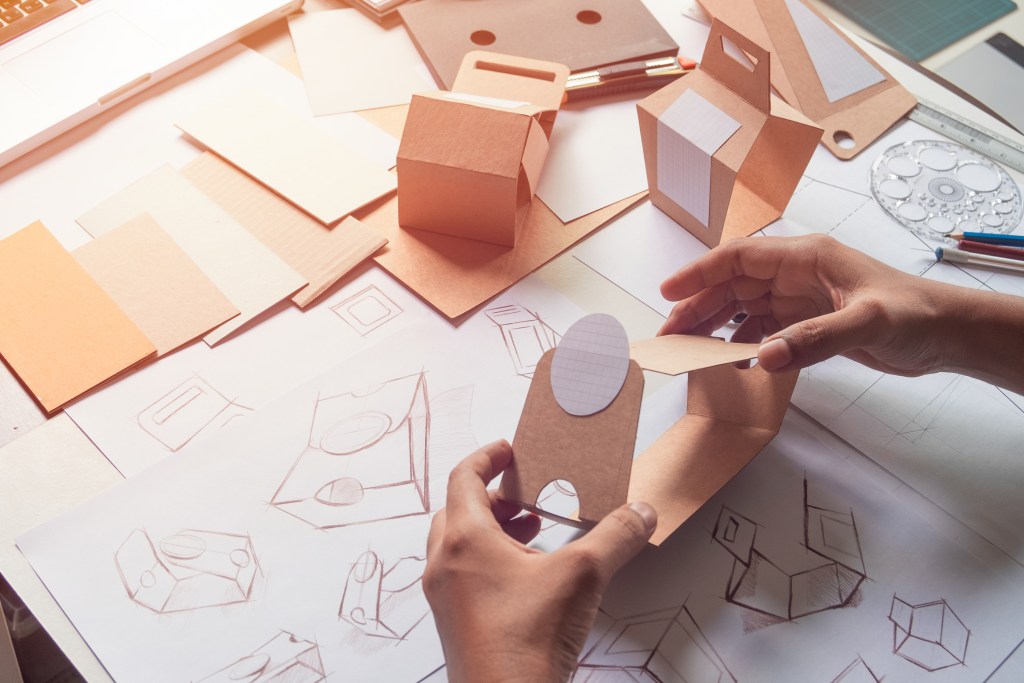 Your product and shipping packaging is the physical presence of your brand and business. Ensuring that you take steps to protect your products and personalize the packaging of your products will increase brand loyalty andcustomer retention, and increase profits for your business. Taking these steps to make sure your product packaging matters will also set you apart from your competitors. You will not need to break the bank to impress your customers with your product packaging, but make sure that you treat every order as the first impression to that customer.
Editors' Recommendations