At the beginning of each year, business owners have around 90 days to decide if they want to turn to an accountant to help with their tax return or wing it themselves. Most experienced business owners have learned their lesson and have found an accountant who they can trust. However, many new business owners like to tackle this challenge themselves to try and save some money.
There is one scenario where it might make sense to prepare the tax return for your business; if you're a licensed accountant or CPA (Certified Public Accountant). Then you should have no problem preparing your company's taxes. Otherwise, it's almost always better to hire an accountant to handle the yearly tax return for your company, even if your business is small.
There's some excellent tax software on the market that takes much of the pain out of doing taxes. However, adhering to tax codes and itemizing deductions for even small businesses is a complex process. Even if you're a math wiz, tech-savvy, have an understanding of tax law and accounting practices, there are several reasons why you'll benefit from hiring a CPA.
Benefits of hiring an accountant
A CPA doesn't come cheap. Skilled CPAs rake in $200-$250 per hour. These dollar signs are indeed the primary reason that business owners are hesitant to retain their services. But you undoubtedly get what you pay for. Businesses can hire tax preparers, who come much cheaper but who aren't licensed CPAs. Here are some reasons why a good CPA is worth its weight in gold.
IRS audit defense and reparations
The primary reason most businesses utilize CPAs instead of tax preparers is that in case of an audit, CPAs defend your return. If a CPA makes a filing error that results in fines to your business, the CPA is legally required to pay the penalty. If you use an unlicensed tax preparer, you can expect to pay those fines.
Extensive knowledge of tax law and business incentives
Part of an accountant's job is to keep up with ever-changing tax laws and regulations, which we as ordinary people dread. This knowledge is vital for ensuring that your business claims the proper deductions and submitting the correct documentation. Also, to change behavior government offers businesses tax incentives to invest or operate differently. An accountant will make you aware of these opportunities.
Significant tax returns and time savings
Since a CPA knows all the tax laws like the back of their hand, they will be able to write off way more expenses than you could possibly think off. We're not saying you couldn't figure out all of your business write-offs on your own, but you'd likely have to put in hours of research. Bringing us to our next point—time savings.
Time is money, and the amount of time an accountant saves you doing your taxes can almost be worth more than the tax return they provide. The IRS estimates that the average time spent on document gathering for personal tax returns is seven hours, and businesses can spend upwards of 20 hours. When using a CPA, they handle all the document sorting. Just keep in mind if you deliver an unorganized box full of receipts, you're going to rack up a hefty bill from them, sorting through it alone.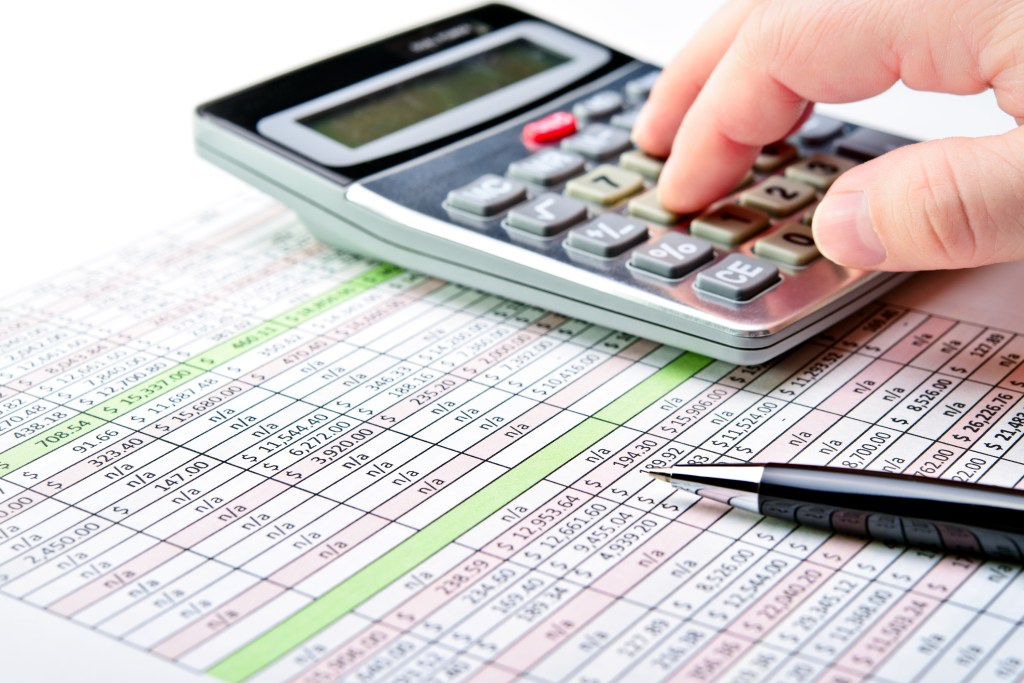 Streamlined record-keeping
When utilizing a CPA, most are available to you throughout the year. This means you can submit financial documents throughout the year, streamlining your record-keeping and theirs.
They can help with more than taxes
Although tax season is an accountant's bread and butter, they are also highly beneficial to have around to help with other financial aspects of your business. Accountants can assist with budgeting, financial planning, investment advice, business growth strategies, and company valuations.
Final thoughts
Over time, an excellent accountant becomes invaluable to a business. It's why very few companies change their accountants over their lifetimes. Tax preparation for businesses, even small ones, is never as straightforward as one might imagine. There are almost always complex issues that need the skilled training of an accountant. When working with one, you can ensure that no detail falls to the wayside. By retaining accountants, businesses can benefit from their expertise throughout the year and better set themselves up for success.
Editors' Recommendations