Rock gardens and rocks in landscaping can give any outdoor space something extra to the design. When you want to change part of your landscaping, laying stones or rock pathways can help bring a natural element to your yard.
Many landscaping rocks, pavers, or rock gardens may be an expensive choice for your outdoor spaces. However, the benefit of rocks versus other materials, such as mulch, is that rocks are a one-time expense. The stones won't need replacing after the initial installation. If you want to transition landscaping rocks to your outdoor spaces without breaking the bank, then this is the guide for you.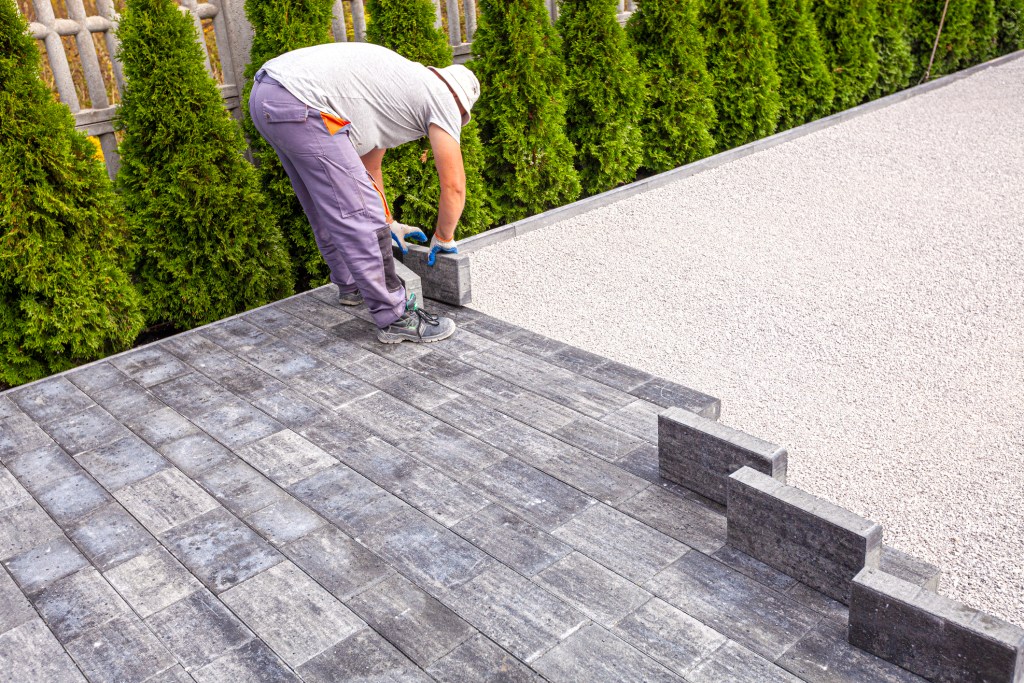 The average cost of landscaping rocks
It's no secret that landscaping rocks are more expensive than other landscaping materials. Comparatively, mulch is more affordable in planter landscaping beds, with the average cost around $5 to $6 per 20-pound bag, and the cost can be even lower if you purchase in bulk or by the truckload.
Although mulch would seem like an easy option for any budget-friendly landscaping, the cost comparison to mulch may be similar to landscaping rocks in the long run. For example, mulch tends to fade, wash away, and break down over time, and then you'll need to replace it year after year, if not throughout the year. Mulch is also a more natural compost material, which can make keeping weeds out complex or other plant damaging scenarios more challenging to mitigate long term.
Depending on your landscaping design and purpose, the average cost of landscaping rocks can be between $500 to over $1,000 in the stones alone. That cost can climb even higher if you're doing a complete landscaping overhaul with pebble rock planter beds and paver pathways or patio.
However, landscaping rocks don't usually need to be replaced every year, so the cost is a one-time expense versus every year. Landscaping rocks can also keep better control of weeds, making it easier to pull them out of planter beds. Finally, if your property has drainage issues, landscaping rocks can help curb these issues by allowing water to drain more evenly and adequately.
Common types of landscaping rocks for all budgets
There are countless varieties of landscaping rocks you can use in many ways for your outdoor space. From high-end types to accessible gravel, you can find different landscaping stones to fit your landscaping design needs. You can purchase these rocks in single bags, in bulk, or by the truckload. Below are the top three types of landscaping rocks to meet all budgets.
Crushed granite

– This type of stone variety is commonly used for installing walkways. It gives any path a more modern and sleek look. These rocks can be a budget-friendly choice while simple to install.

Pea gravel

– Often referred to as pebbles, these rocks have smooth edges and a multicolored appearance. This landscaping rock variety requires some edging, given it can expand quickly if there's no edging to keep it in place.

River rocks

– A popular choice, these landscaping rocks are a step up from pea gravel. Most people describe river rocks as having a smooth appearance, but they are more prominent in size and make an excellent replacement for mulch in plant beds along fences, porches, walls, or around fountains.
Ideas to use landscaping rocks
You can use landscaping rocks and stones in numerous ways. From pavers for pathways or patios to planter bed rock mulch, the possibilities for landscaping stones are endless. Here are some great ideas to use landscaping rocks for your yard project:
Pebble pathway

– Use a guided path of rocks in your yard with small pebbles as a walkway.

Planter rock mulch

– Apply rocks or pebbles as mulch in your planting beds to help plants retain moisture and achieve a natural rock landscape around your home.

Classic rock garden

– Use a variety of rock sizes and shapes to create a dry rock garden.

Zen garden

– Create islands of rocks among raked sand or small gravel with natural plants for a Zen and peaceful retreat in the yard.

Dry stream rock bed

– To increase drainage, create a dry rock bed for water to drain more appropriately in your yard.

Waterfall garden

– Use rocks to create a waterfall garden in your yard.
Final thoughts on using landscaping rocks
Using rocks in landscaping designs is a great way to create a natural look for any garden. Although landscaping rocks are more expensive than other materials, they are a long-lasting investment. Understanding the best variety of stones to purchase and how much you need helps you better plan for the total cost. You can use rocks in many creative ways to beautify your yard and home while simultaneously increasing your property value and curb appeal for years to come.
Editors' Recommendations