If you're in the pool-service business, then you want more business. To do that, you're going to need more customers. Moreover, you don't want just anyone trying to retain your services. You want people who have a need you can fulfill and who are willing to pay the price you've set. However, that's easier said than done.
How do you go about pool-service marketing in the right way? What kind of swimming-pool advertisements should you put out? Suppose you've asked yourself these kinds of questions. In that case, you're in luck because we're going to lay out some pool-service advertising ideas we think you'll appreciate.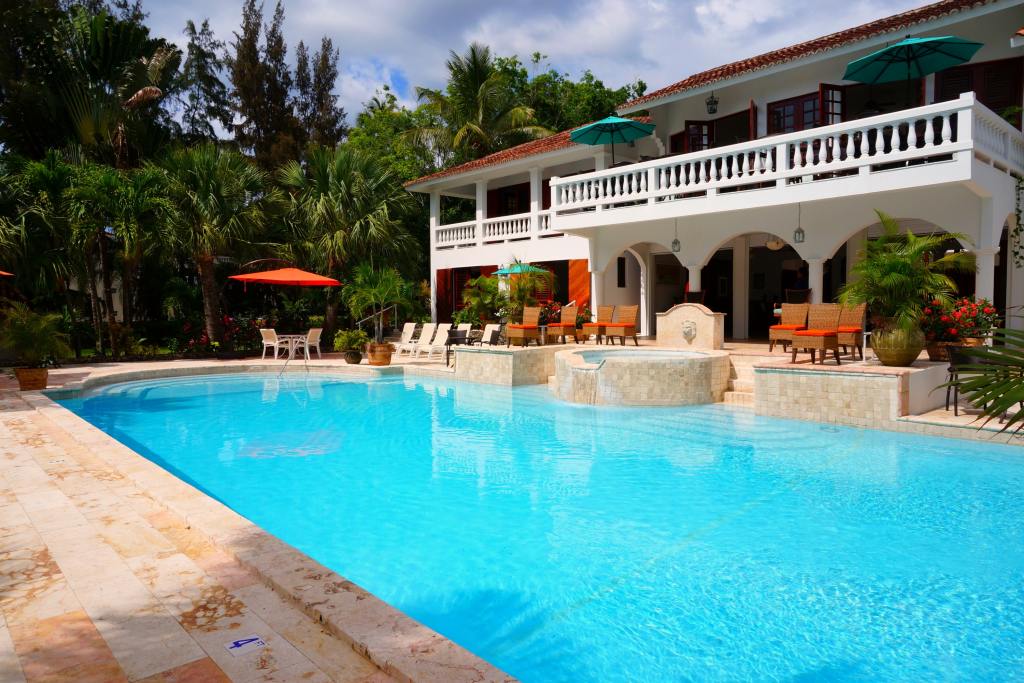 Develop your pool-business website
Your website is essentially your business card in today's market. Having one is a must because most people head online to look and see if you seem legitimate. It provides them with a first impression. Moreover, a professional website for your business provides customers with essential information and can be a point of sale.
Just a few other benefits of having a website for your business when it comes to marketing are that with many paid-advertising methods, you have to have a website to bring visitors. Plus, if you engage in search engine optimization (SEO) correctly, your website can show up when people search for pool services.
You can build a website easily these days on WordPress or with Wix for under $1,000.
Engage in content marketing
Content marketing typically goes hand in hand with your online-owned property. In other words, it meshes with your website. People often get confused and believe that content marketing means having a blog on their company's website when the reality is that it encompasses far more than that.
With that said, having a blog on your company's site is a must. The reason why is that it allows you to provide highly targeted information to the people who are most likely to make a purchase from you. Think of it this way, certain pool services are high-ticket, such as swimming pools. Before people buy, they do a lot of research, and many times that's done by reading a company's blog.
Remember that many people don't buy just because they have a need and know you can fill it. People know they have choices these days. If it comes down to selecting you or your competitor, many will choose the company that communicates and educates the best.
While content marketing packages average around $2,000 minimum, you can buy individual pieces of content for well under $1,000.
Master search marketing
Driving traffic to your website is a necessity. While having a website is foundational, it's not much use if no one in your target audience sees it. Of course, as we previously noted, you can use SEO to optimize your website, and it can show up in search results. Doing so can generate massive, targeted traffic to your site. However, SEO is a long-term strategy that doesn't provide an immediate return on investment.
On the other hand, pay-per-click advertising (PPC) through a platform like Bing Ads, LinkedIn Ads, Google Ads, or Facebook ads can allow you to get in front of people searching for pool services immediately. With PPC ads, you can control the ad copy. Just be sure that if you go this route that your ad is congruent with the information or the offer you present when someone clicks that ad.
You'll also want to add your company to Google My Business. Doing so will add your business to Google Maps and allow customers to leave reviews on your services.
Plus, with PPC marketing, you can set your own budget.
Manage your reputation
As they say, if you don't have your health, you haven't got anything. The same holds true when it comes to your business reputation. Maintaining a good reputation online is vital to your pool service's longevity. If you are able to garner good reviews for your business, it can help your company tremendously.
Remember that every person you provide pool services for is an individual who could leave a review about your business online. The best course of action is treating your customers like gold and providing them with the best pool services possible. In other words, you must earn a good reputation and then work hard to maintain it.
The trick here is that when you know you've done an exceptional job for someone, and they're happy with it, ask them to go online and leave a good review.
If you hire a company to manage your reputation, it can become costly. However, the minimum is reputation monitoring, and you can find packages that begin around $500.
Social-media marketing
If you aren't on one of the major social-media platforms these days, it might as well be that you don't exist. That's an unfortunate reality, but social media has come to dominate people's lives in a way that previous generations can't even begin to comprehend. The vast majority of people are on one platform or another.
This is an audience that you shouldn't miss out on. You should be focused on building relationships and trying to nurture leads. Also, there's no need to run yourself ragged trying to build a following of interested people on Facebook, Instagram, Twitter, Pinterest, Snapchat, LinkedIn, and more. Pick one and then excel on it.
If you engage in social-media marketing yourself, the price is free. If you run PPC ads on platforms like Facebook, you can set your own budget.
The final word
Marketing your pool service can be a difficult proposition, particularly if you have competition and you're doing everything yourself. However, suppose you take the time to create a marketing plan and incorporate the right strategy and tactics. In that case, you'll have done more than many pool-service owners. Remember that building and maintaining a website for your company is basic. It's the bare minimum.
You'll also need to engage in content marketing and paid marketing methods if you have the budget. Managing your online reputation and engaging in social-media marketing are also vital in today's market. And, because marketing is a full-time job, you may wish to invest in hiring a staff member who's dedicated solely to that task.
Editors' Recommendations