Tool belts hold your work accessories and eliminate the hassle of toolboxes and bags. For diligent electricians, roofers, and construction workers, the most comfortable tool belt can make a huge difference in a long day's work. There are some specialized belts for each profession, but ergonomic tool belts are welcome in all types of work. Here are some of our favorite choices to help you get the job done in comfort.
Adjustable tool belts
One big factor in a comfortable tool belt is adjustability. If you're going for a leather or nylon strap belt, make sure the size is adjustable. Most belts feature adjustable buckles and straps that fit a wide range of waists.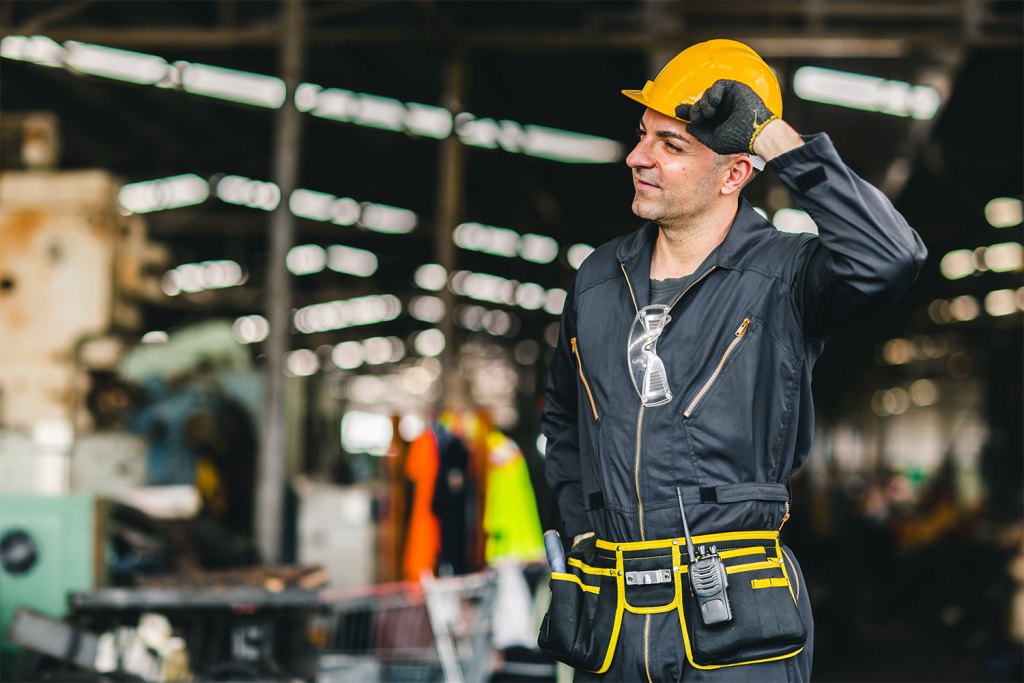 These belts will give you a snug fit around your waist without being too constricting. On the other hand, a loose belt is not only a work hazard, it will put extra pressure on your back as it hangs off your work pants.
Suspender-style tool belts
A popular choice for ergonomic tool belts is the suspender style. These types of belts distribute the weight onto your back and shoulders instead of being concentrated around your waist and lower back.
Additionally, suspender belts often feature padded shoulder straps to prevent chafing or strap marks on your skin. The basic suspender tool belt has two straps on either side that hang down your back and your front. These straps are connected to the tool belt via buckles or clips.
By contrast, yoke suspenders have straps on the back that dangle down in a Y shape instead of an H. Whichever suspender style you decide on, choose one that has a chest buckle. This prevents the straps from slipping down your shoulders.
Suspender tool belts are ideal for carpenters or workers who might need to carry heavy tools all day.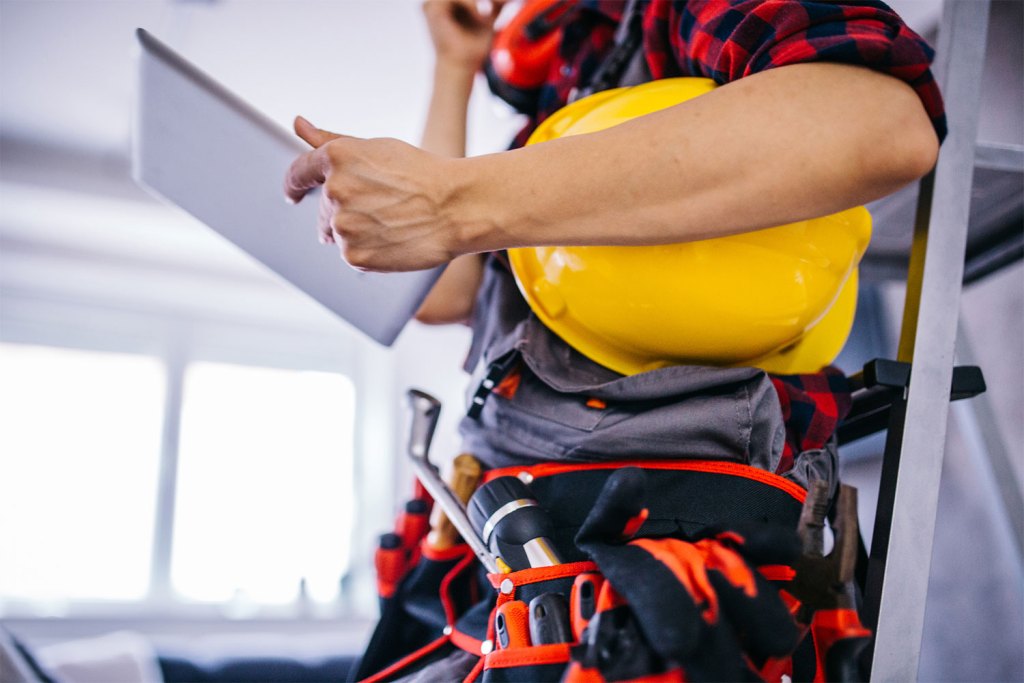 Oil-tanned thick leather belts
Leather belts replaced canvas alternatives because they are more durable and prevent pouch movement. Reinforced stitching, genuine materials, and fine craftsmanship make leather belts last longer than other choices. Most leather belts are also built with an attached ring on the back, so you can hang up the belt when not in use. These belts are almost always adjustable, and since they're so common, there are endless size options available.
Leather belts are practical for smaller projects or workers carrying lighter tools.
Back-support tool belts
If you're looking for a comfortable belt to address back issues, choose a belt that provides back support. These belts are wide and have a thick padded backing to offer support during heavy-duty work.
For instance, the Gatorback Pro-Comfort Belt utilizes a memory-foam padding and a larger than average width of 7 inches (compared to 4 inches) to prevent back strain. Its molded-padding design helps with ventilation, so you can stay cool in any weather. The belt is available in Small to 3XL size options in a black color. You can loop your own pouches through the belt and even attach your own suspenders for added comfort.
Note that back-support tool belts are ideal for heavy tools and lifting.
Compact tool belts
Compact tool belts are sensible for single or dual pouches. Nylon strap or poly web tool belts are your best bet for lightweight work. Other options include holsters that hold a drill and multiple heads.
Suede pouches with nylon straps are also practical, as they compete with hardy leather tool belts without being bulky. Check out CLC Custom Leathercraft's suede tool bag for your next project. It features three pockets in assorted sizes, a hammer loop, and another loop for smaller tools such as a tape measure with a back clip. The heavy-duty natural suede withstands everyday wear and tear, while the adjustable tough poly web belt comes with a quick-release buckle.
Small household renovation projects or paint-job finishes benefit most from compact tool belts.
Other styles
Bib or apron-style tool belts are also common in many work spaces. Choose heavy canvas aprons to protect yourself from heavy equipment and paint. Opt for bibs that offer reinforced back straps and padded shoulder pads for optimal comfort.
Tool belts keep your screws, bolts, hammers, and other utensils in place on the job site. Ideally, they should not slide down, move around, or completely fall off. Fortunately, there are many comfortable tool belts on the market that provide different features depending on your type of work. Before making your decision, consider the options we go over in detail on our list to help you find the most comfortable tool belt.
Editors' Recommendations