Running a restaurant just may be one of the most challenging tasks you'll ever undertake. How do you make sure your food tastes good? How do you keep prices low enough to attract customers but high enough to turn a profit? Under what circumstances should you hire new staff members, and how much should they get paid?
The truth is that knowing how to run a successful restaurant depends a great deal on many different things, including the atmosphere that you provide for customers and many other factors. The list goes on and on, which is why we're here with five tips for running an effective restaurant.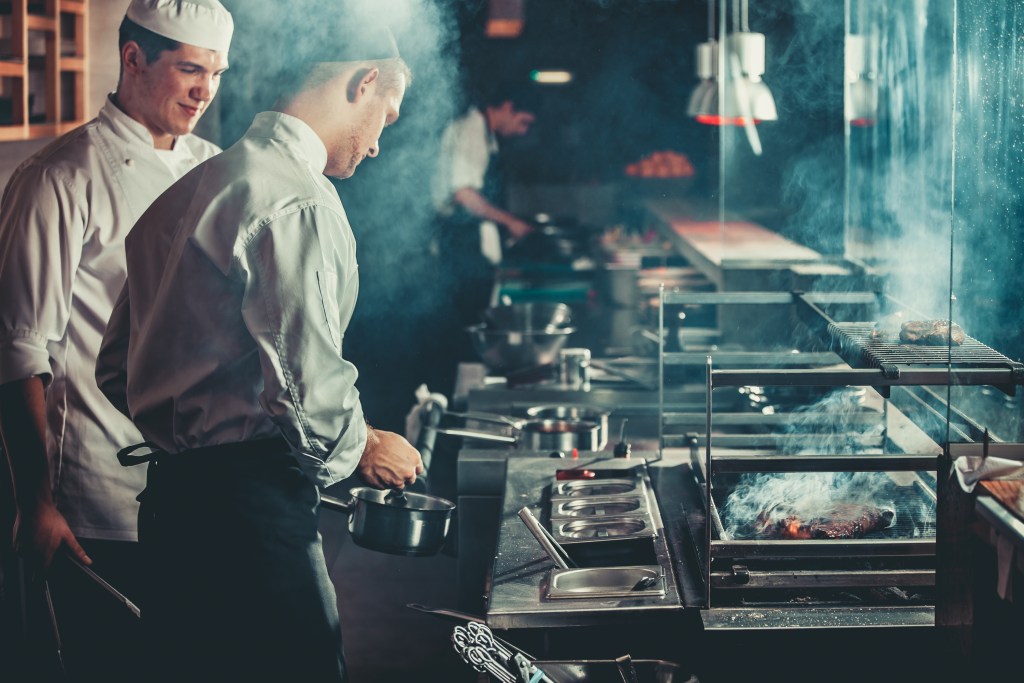 How to run a restaurant
Consistency is key
Consistency, especially when it comes to taste and price point, is vital for running an effective restaurant. Customers need to know what they're getting every time they come through your doors, so keeping on-brand with your image as well as food and drink will help keep customers happy while ensuring repeat business.
This key can be applied to all aspects of dining, from sourcing to service. By keeping everything consistent, you will deliver an enjoyable and memorable dining experience.
Keep the menu flexible
You should also consider investing time in menu development. Do you offer guests a wide variety of options? Are you able to modify recipes to highlight seasonal specialties in your dishes? Customers like to see their favorite items, but they also enjoy trying new things.
A flexible menu is well suited for restaurants looking to adapt their business model, either in the short or long term. It allows you to identify and react quickly when necessary.
Market fluctuations can affect how many customers are coming through your doors. Keeping an eye on what's going on with local competitors may help diversify your offerings if there are voids that need filling, while adjusting items such as portion sizes based on demand will allow you to be versatile and offer different-sized plates without any wastage of excess food.
Do your math
Perform weekly inventory and routine number-crunching tasks. Accuracy in food cost accounting will help you create better menus, manage price fluctuations, and budget for seasonal items.
Look at trends and adapt to the times. Pay attention to prices and diversify offerings based on demand and adjust portion sizes for success. Also, be on the lookout for gaps in the current market that can be filled by diversification of services or goods.
Stand out on social media
Social media is a powerful tool for modern restaurants. More and more people are turning to their smartphones when looking for food, so don't neglect your presence there. Your presence on the social media platforms your customers hang out on most gives the potential customer direct access to you and an easy way to promote deals or events in real-time.
Get creative with how you use it but make sure that all of your information (address, website links) is up-to-date across every platform you create an account on. A multi-platform approach can make things easier for both customers and business owners alike. However, it's better to pause and focus on one platform in many instances until you master it and build up an audience there first.
Value your staff
The truth is that employees value those who value them back. A low turnover rate is usually indicative of happy workers. Plus, when you actively show your appreciation for those who work for you, they're usually more likely to take better care of your establishment than someone just looking to collect paychecks.
Some great ideas for letting your employees know that you appreciate them are things like the following:
You can set up bonus programs
Offer incentives
Host entertaining activities outside of work
Be available to listen to their needs and ideas

Wrapping up
We want to make sure you have all the information necessary for a successful restaurant. To recap, these are our best tips:
Be consistent with your menu and service standards.
Keep the menu flexible so that it can change with seasonal trends or customer demand.
Perform weekly inventory and track costs of ingredients to ensure profitability is maintained over time.
Stand out on social media by posting regular content to grow an engaged following who will be more likely to become loyal customers.
Value your staff by giving them opportunities for growth (teaching servers to become bartenders, moving long-term employees into management, etc.).
Finally, keep in mind that your restaurant should be treated as a business entity. You should run it professionally. To satisfy your customers' palates, hire a talented chef and ensure that you don't overspend at the beginning stages of your business.
Editors' Recommendations