So, you've received compliments landscaping your yard and may even have done some work for friends and you've decided you want to try your hand at doing it professionally. Or maybe you've worked doing landscaping for someone else and would like to try going it alone as a landscape contractor.
In all but 14 states, starting a landscaping business is no different from starting any other business, but in the states listed below, would-be contractors need to pass an exam, obtain a license or do both.
Note that landscape contractors are not the same as landscape architects. Landscape contractors implement designs created by landscape architects and horticulturalists. Almost every state requires landscape architects to have licenses. If you plan to use pesticides in your landscaping business, you will need to obtain both a Food and Drug Administration pesticide applicator license and a state one, as well.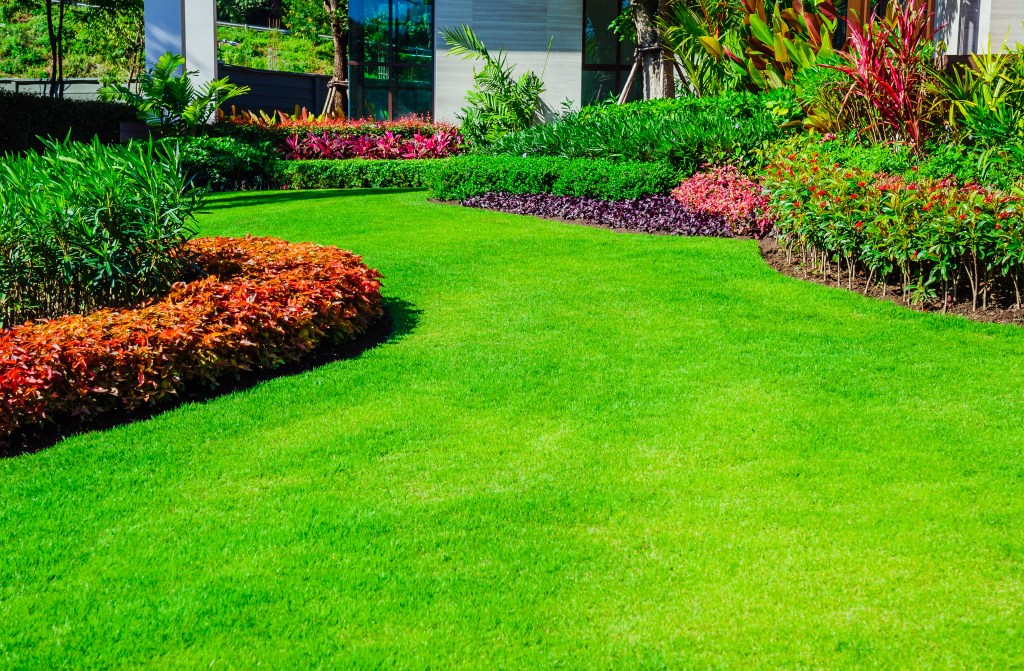 How to get a business license for landscaping
If you plan on opening your landscaping business in one of the states listed below, here are details on additional steps you'll need to take besides getting a regular small business license.
Alabama
Alabama's Department of Agriculture & Industries requires contractors to have a Commercial (pesticide) Applicators License Application and a $175 per year Horticulture Professional Services License.
Alaska
In Alaska, landscaping contractors and those who work for contractors fall under construction specialty trades. Alaska also requires contractors to have a business license, which costs $50 per year.
Arizona
The Arizona Registrar of Contractors licenses residential and commercial "hardscaping" contractors who install irrigation or plumbing. The licenses Both must have four years of experience and pass two exams.
Arkansas
The Arkansas Department of Agriculture charges landscaping licenses based on the size of the business. Details and applications can be found here.
California
Grower of one third of the country's fruits and vegetables, California has strict requirements for those dealing with plants, and that includes landscaping contractors. To apply, you must be at least 18 years old and have four years of experience. You will need to complete a 115-question exam; be fingerprinted; have a professional reference, driver's license and social security number; have a Maintenance Pest Control License, and not be on probation. The computer-administered licensing exams are given in Berkeley, Fresno, Norwalk, Oxnard, Sacramento, San Bernardino, San Diego, and San Jose.
Hawaii
Landscape contractors are just one of 112 different kinds of contractors that the state of Hawaii requires to complete exams and have licenses. To get the biennially renewable license, you will need to be at least 18 years old with four years of supervisory history, pass an exam, have a strong credit history, and maintain liability and workers compensation insurance.
Louisiana
The Louisiana Department of Agriculture & Forestry Horticulture Commission requires landscape contractors to maintain a Landscape Horticulturist License. To obtain the license, you'll need to pass a 50-question exam, which is given in Baton Rouge, Shreveport, Monroe, Crowley, Alexandria, Opelousas, and New Orleans, and pay license and exam fees.
Minnesota
The Department of Transportation, MnDOT, handles landscaping certification in Minnesota. Getting the certification, which needs to be renewed every three years, requires attending a one-day workshop, passing an online exam, and paying a $30 fee.
Mississippi
The Mississippi Department of Agriculture and Commerce Bureau of Plant Industry administers Landscape Horticulturist and Tree Surgery licensing.
Nevada
The Nevada Board of Contractors requires contractors to have at least four years of journeyman or supervisory experience and to pass business law and trade examinations.
New Jersey
Anyone working with trees in the Garden State must pass the New Jersey Licensed Tree Care Operators Exam. In addition, to be licensed, tree care operators and experts must be at least 18 years old, have three consecutive years' tree care experience immediately before applying, and must have three professional references.
Oregon
The Oregon Landscape Contractors Board oversees licensing in the Beaver State. Anyone responsible for supervising unlicensed employees in the landscaping business must have a Landscape Construction Professional License. In addition, the business itself must have a Landscape Contracting Business License. To take the exam, a prospective contractor must be at least 18 years old and meet at least one of the experience or education requirements listed by the board.
Tennessee
Landscapers in Tennessee must pass a business and law exam. Tennessee does not require a trade exam for landscapers as it does with other trades.
Utah
The State of Utah Division of Occupational and Professional Licensing requires a specialty license for landscaping. To acquire this license, you must be 18 and take a pre-licensing class.
While some states are clearly easier to start a landscaping business in than others, you can rest assured that it's a service that is in high demand, so your efforts will be worth whatever exams you have to take or licenses you have to apply for. Do your research and be sure to meet all requirements ahead of time, and you'll be well on your way to starting a successful landscaping business.
Editors' Recommendations