Having the right screwdriver for the job can go a long way in determining how successful your construction business or home renovation projects are going to be. It's important you know the different types of screwdrivers available and when to use them before you begin your next project. Before we get into screwdriver types, let's talk about some tasks that could require these tools.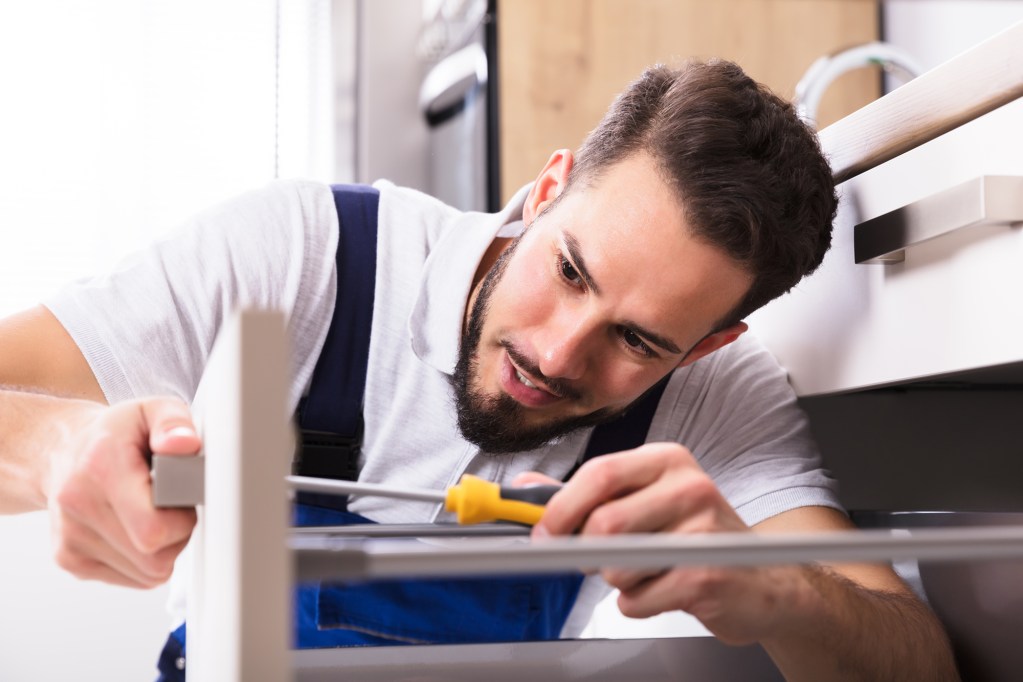 Not all screwdrivers are alike
The kind of project you're working on determines the type of screwdriver to bring to the job. Among the more common projects, a screwdriver is handy for screwing in handles and hinges, such as for cabinets and doors when constructing a new home or performing a remodel. They can also put in place or remove doorknobs. A good screwdriver is also helpful when you're installing racks to hold towels and other items around the home.
Are you shopping for screwdrivers for your construction business or DYI projects? If so, your best bet is to buy a screwdriver set. Buying lone screwdrivers with flat heads takes care of many of the jobs you have to do, for instance, but for some tasks, the flathead won't cut it. Having multiple types of screwdriver heads should cover you no matter the job at hand. The right set allows you to have a single handle that comes with a variety of interchangeable heads.
Manual screwdriver
If you're looking for an individual screwdriver and you don't need an entire set, you could opt for the common manual screwdriver. This tool comes with a thick handle and allows for plenty of twisting motion as you put in or remove screws. The tip of the screwdriver means you only need to use average twisting movements to get the job done.
Some manual screwdrivers come with interchangeable bits that allow you to match different forms of screw heads. This type of screwdriver provides the right amount of torque as you get in and out quickly, completing the project at hand, such as screwing in light plates or assembling toys for your youngster.
Ratcheting screwdriver
This type of screwdriver is designed so you don't have to lift and reposition the tip each time you turn it. You're able to get a lot of torque going minus having to continually adjust the grip you have on the tool.
Ratcheting screwdrivers allow you to keep the head engaged with the slot on the screw you're removing or tightening. You'll find ratcheting screwdrivers typically come with different bits that you can engage with a variety of screws.
Such a screwdriver is useful for auto repairs. Not having to continually move the screwdriver in and out of place helps you when installing or removing screws on different auto parts under the hood.
Power screwdriver
When you don't want to turn your wrist a lot or engage in a similar motion, a power screwdriver may be for you. These tools run on power (either battery or electrical source) and do the work for you. You can install and remove screws in a matter of seconds with a power screwdriver. The bits that come with the power models allow you to adjust to the setting when working with screws.
Use these screwdrivers to remove and replace covers on items, such as batteries in a vehicle. Carpenters also find these screwdrivers useful when putting flooring in place.
Allen key screwdriver
Use this L-shaped instrument for projects both big and small. The Allen key screwdriver comes into play when turning screws and bolts with a hexagonal shape. Turn the screwdriver in a clockwise rotation when you want to turn a fastener. You go in a counterclockwise direction when the goal is to loosen or take out the fastener altogether. Shaped like the letter L, the Allen key screwdriver's two sides are of different lengths.
The Allen key screwdriver is a good tool to have when your projects involve repairs to furniture. You can also opt for this tool if you need to fix parts on bicycles, especially given how some parts on bikes can be hard to access with a regular screwdriver or wrench.
Screwdrivers should be part of your toolbox
Projects that involve cabinetry, woodworking, plumbing, electrical tasks, furniture, bike repairs, and more require you to have more than the standard head screwdriver. Make sure your tool belt provides you with all the needed screwdrivers so you get the job done in an efficient and expedient manner.
Editors' Recommendations