Every company, large or small, needs customer service representatives. Customer service reps answer questions and solve problems for customers who contact the company with issues. Whether you're a startup looking to make your first hire or a well-established business that needs more staff, it's important to know what is involved in hiring good customer service reps.
For example, many business owners make the mistake of believing that they can hire a college student or maybe a recent graduate for the job. However, the truth is that while you can do that, it's not the wisest choice. Instead, hiring someone with extensive customer service experience and being willing to pay a little extra can be worth its weight in gold.
As a business owner, you should understand what a customer service representative is. You need to know what they do, when you should hire them, and what qualifications you should look for when doing so.
In this article, we'll discuss all of those things and more.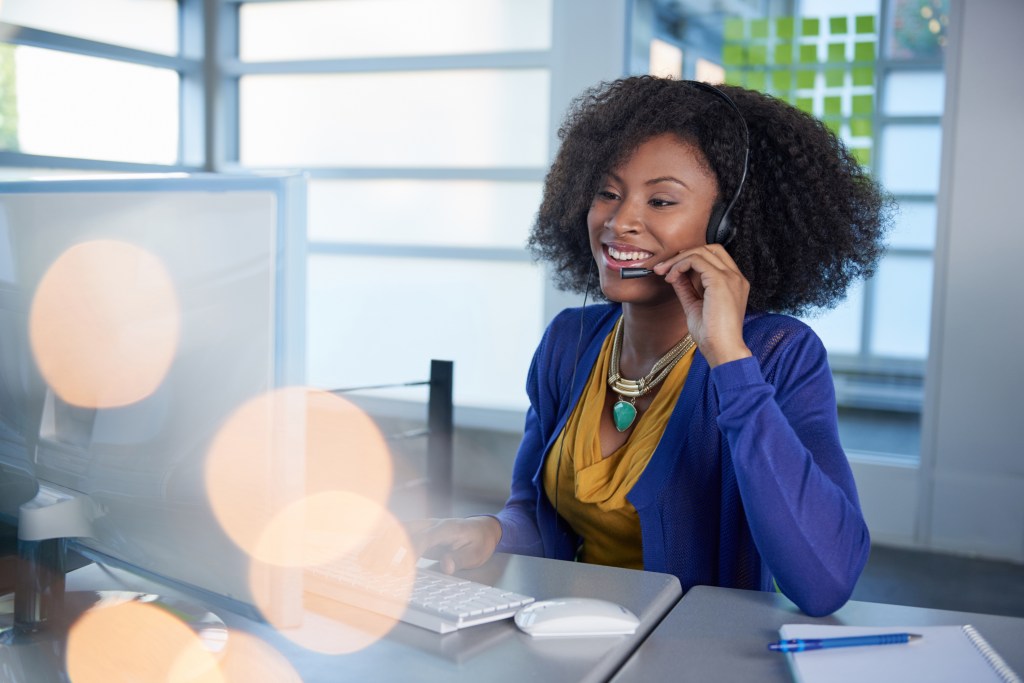 What is a customer service representative?
A customer service representative definition is the following. They help a company's customers with questions and complaints. They provide information on services and products, process returns, and take orders. Some executives view them as part of the sales team since they often help customers understand the products and services they purchase.
A customer service representative is also sometimes called a CSR, customer service specialist, or frontline supervisor. Additionally, they're often the face of a company. It's therefore essential that they also authentically represent the brand.
It's their job to be available when your customers want them (live chat), with what they need (knowledge base), all while working efficiently without getting bogged down by repetitive tasks or workflow interruptions. No phone tag!
You'll eliminate lengthy emails and save time on back-and-forth communication cycles as live chats typically happen in real-time via text or audio messages. With that said, a best practice is to hire someone you trust as your very first customer service representative. Ultimately, you want to be comfortable knowing your customers are in good hands.
When to hire a customer service representative
Even if you've been used to wearing many hats while trying to grow your business, a time comes when you just can't do it all by yourself anymore. Suppose you're busy spending most of your time handling orders, dealing with angry customers, or answering questions. In that case, it's time for you to hire a customer service representative.
As suggested above, it's probably best if you hire someone that you already know and trust. If they have experience, even better. However, that's not always possible. In the beginning, it's likely that your first rep will be a part-time employee.
Hire the right individual for the job, and they'll take the weight of dealing with customers off your back so you can pay attention to running and building your business.
Look for these things in a customer service representative
First of all, understand that according to Careerbuilder, you could lose up to $50,000 in lost productivity due to customer complaints and low morale. Therefore, it's essential for you to get your first hire right.
If you don't know someone you trust for the position, then begin by looking for an individual with most of the following:
A high level of interpersonal skills and empathy so that they can handle demanding customers without becoming frustrated or angry themselves
Excellent oral and written communication skills
The ability to work independently (within guidelines)
Has the ability to document processes and improve workflows
Is able to work weekends, holidays, and after-hours
Is willing to potentially stay with your company for the long haul
How to recruit a customer service representative
To start the recruiting process and attract the most qualified customer service representative possible, sit down and write out a job description that matches your needs. Remember that people with good qualifications want to work for the best companies. You should therefore have something of value to offer that's more than a mere paycheck.
The best job ads include:
Job description of the position that needs to be filled
An overview of your company
A list of primary responsibilities
A list of key skills the candidate must possess
Any benefits of working with your company
The salary range you're willing to pay

Wrapping it up
If you really want to make your business grow, it's time for you to hire a customer service representative. Customer service reps can be the difference between having 1 or 10 orders per day. They will take some of the daily load off your shoulders so that you have more time for other tasks.
What qualifications are essential in hiring someone? The most important qualification is handling angry customers with ease; if potential hires aren't confident doing this, invest in training them.
Giving them incentives like commission on sales or bonuses may also entice people who would otherwise turn down the offer when all they see is an hourly wage. Remember that no matter what position someone is hired for, most people want to earn more and advance within the company.
Editors' Recommendations