Do you have a creative flair for home renovation projects? Do you hate paying high prices for simple furniture pieces when you know you could build it yourself? If you're a seasoned do-it-yourself (DIY) expert or if you're just starting to dip your toes into the pool of DIY possibilities, you want to have the right tools available in your garage before starting on a DIY project. Whether you're doing small woodworking projects like making decorative holiday pieces or you're tackling big projects like building a DIY chicken coop, a jigsaw tool is a valuable and useful asset. We're going to dive into some of the great benefits of this power tool so you can see why you need a jigsaw tool in your garage.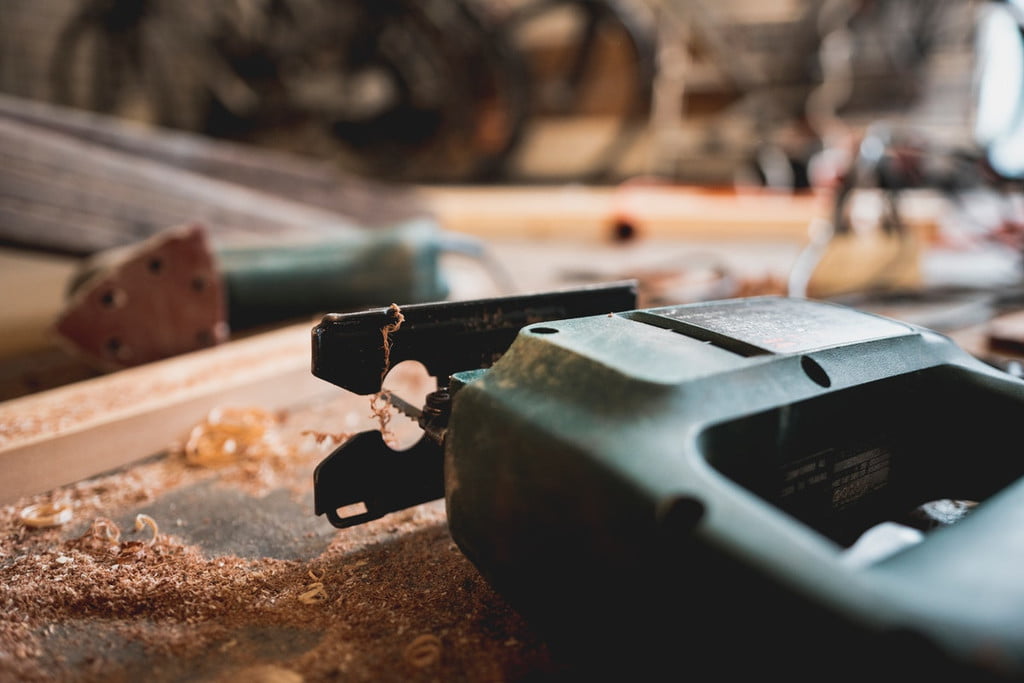 Cut materials quickly and efficiently
If you have a lot of cuts to make on that slab of wood, you want to get through the job as quickly and safely as possible, right? Jigsaw tools are known to make their cuts more quickly and efficiently than other saws since they are light and easily maneuvered.
Cut shapes instead of just straight lines
With most types of saws, cutting straight lines in the material is the primary function. With a jigsaw tool, however, you can cut lines, curves, or even jagged lines in your material. Additionally, where other saw types have to start cutting on the edge of the material, a jigsaw tool can cut right at the center without needing an edge to start on. So, if you want to cut a heart shape right in the center of a piece of decorative wood or cut a hole in the top of your desk for your power cords to run through, you can accomplish this with a jigsaw tool.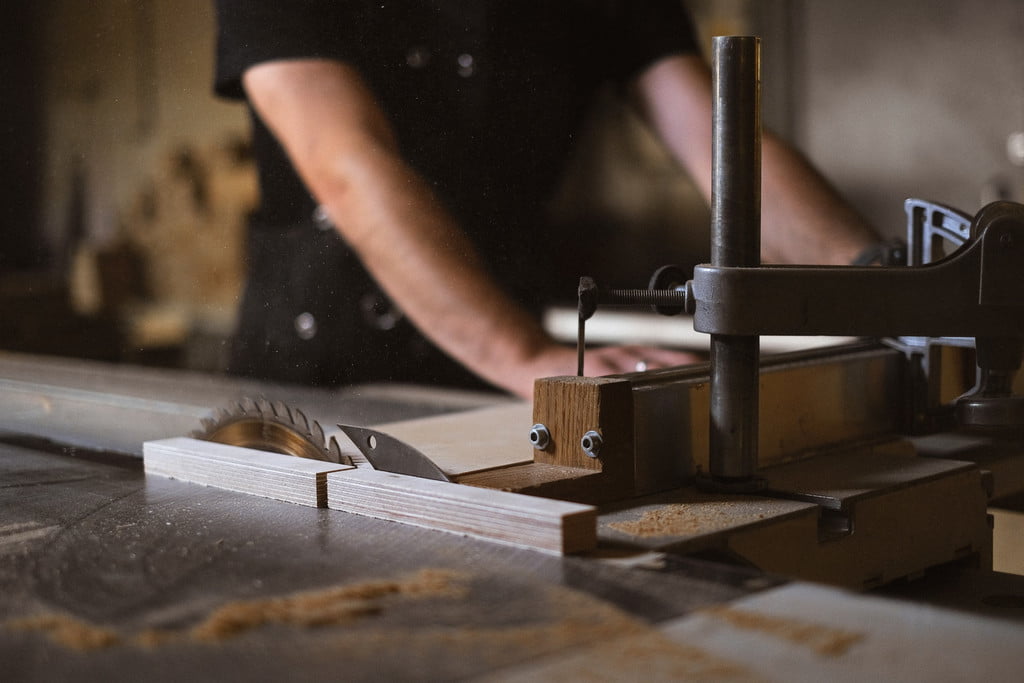 A versatile tool: Jigsaw tool uses
One of the best things about jigsaw tools is that they are extremely versatile. Not only can they cut various shapes and curves into your material, but they can cut through more than just wood. With the use of different jigsaw blades, you can cut through laminate, ceramic tiles, or even metal. Changing the blade out is easy and makes this tool a go-to for many different projects. It's even a popular tool to use for pumpkin carving!
Cordless options
Since using a jigsaw tool requires lots of twists, turns, and maneuvering, it's good news that there are cordless varieties available. These models typically come with a charging station to power up the jigsaw tool for use. Without a pesky power cord hanging around, you can move around freely with your jigsaw to complete your cutting task, and you won't have to worry about cutting right through the tool's power cord.
Easy to use — even for kids
A great benefit of having a jigsaw tool is that it's comfortable and easy to maneuver. Even your children can easily and safely operate a jigsaw with adult supervision. Since the jigsaw rests on the surface of the material while cutting, you don't have to hold up its weight to operate it. If you love to have your kids in your workshop with you to pass on all your handy DIY knowledge, a jigsaw tool is a great saw variety to start them out with.
What's the best jigsaw tool?
With all this talk about the great benefits of having a jigsaw tool in your garage, you're probably wondering what the best model is for your needs. To determine the best option for you, consider what types of projects you'll be working on, whether you think you'll need a cordless variety, and what your budget is for your purchase. We've rounded up some of the top-rated jigsaw tools on the market for you.
For hard materials: Milwaukee M18 Fuel D-Handle Jig Saw Bare Tool
With its heavy-duty Powerstate Brushless Motor and variable speed options between 0 and 3,500 SPM, Milwaukee's M18 Jigsaw tool can cleanly cut even hard materials like metal and wood with ease and precision.
Cordless:

Dewalt 20V MAX XR Jig Saw
Dewalt's Jigsaw has a 20V lithium-ion battery and a brushless motor that gives you long intervals of cordless power. It even has an LED light to help you work in darker surroundings.
Best value: Black+Decker Jig Saw
If you'd like to start out simple and more affordable, Black + Decker's Jigsaw is both efficient and affordable. It has the ability to perform bevel cutting at up to a 45-degree angle and has a cutting power of 3,000 SPM.
Whether you're just starting out in the world of home DIY projects or you're a seasoned woodworker, a jigsaw tool is a great one to have on hand for projects that require unique cuts and curved angles. You can even use this tool to teach the kids those basic woodworking skills they'll need for their own DIY projects in the future. Jigsaw tools have so many benefits that it's hard to find a reason not to have one in your garage.
Editors' Recommendations