If you are starting a new business or an established business owner, you may need to acquire a business loan for your business from time to time. The reasons behind needing to obtain a business loan can vary depending on the needs of your business. The majority of business owners can agree that it is better to prepare ahead for potential business expenses than not have any plan.
The process of acquiring a business loan can be lengthy, but it is not as complex as you may think. Take the time to gather the information you will need and research the best loan options for your business. By doing so, you can be able to simplify the process of obtaining a business loan. This guide will explore four main steps you will want to take to obtain a business loan both simply and easily for your business financing needs.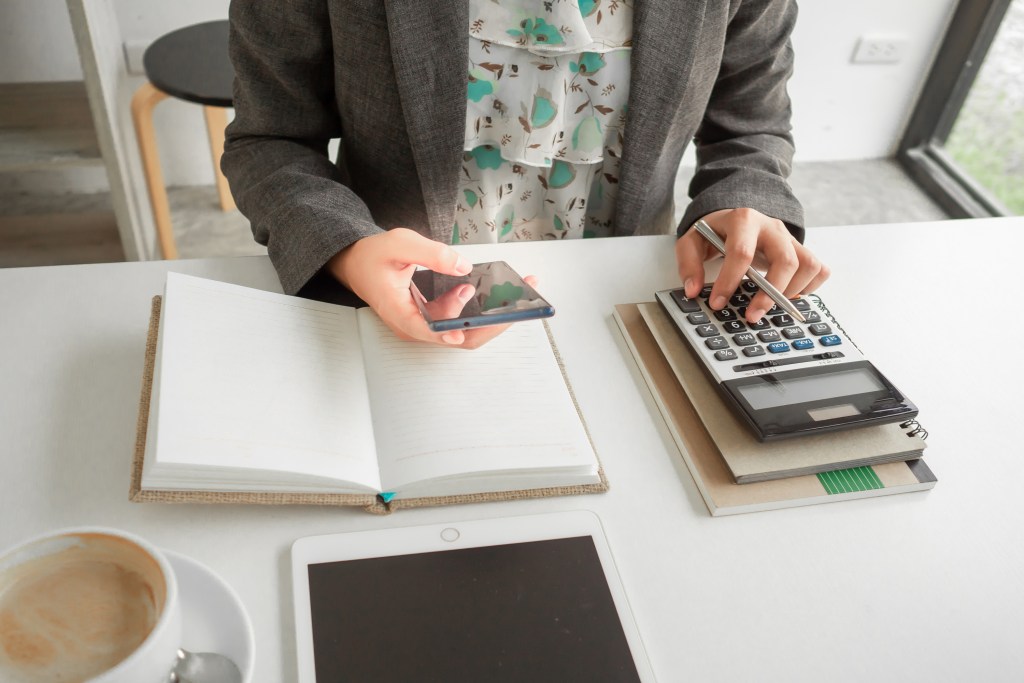 Review your qualifications
Business loans will typically require more information and be a little more complex than a regular consumer loan. One of the first steps of the process is to determine if you meet specific qualifications and even potentially qualify for a business loan. Here are some of the questions you will want to be prepared to answer as part of your process of obtaining a business loan:
What is your credit score?

How long have you been in business?

Do you have any annual revenue?

Is there any collateral to consider for this business loan?

How do you intend on repaying this loan?
It is essential to consider that these questions will be asked as part of your business loan application process. Therefore, reviewing your qualifications ahead of time will set you up for a more simplified loan process.
Determine the type of business loan
You will need to determine what type of business loan your business will need as part of obtaining your business loan process. Lenders will ask for this information, so preparation is vital in obtaining your business loan. A method to determine this is to determine what you intend to use the funds for when financing your business. For example, you will need to resolve some of the following criteria:
Are you starting your business? – Lenders will need to see cash flow to support repayment of the loan; therefore, many startups are challenged when attempting to obtain business loans. In this case, you will need to source other types of startup financing, like business credit cards and personal loans.
Do you need help managing day-to-day expenses for your business? If so, you will want to consider obtaining financing options that are there in the event of needing to cover business expenses such as a business line of credit.
Are you looking to expand your business? If you want to grow and expand your current business, look into possibly obtaining a government-backed SBA loan or traditional term loan, which can have higher borrowing maximums for business financing.
Debate financing lender options
When researching where to source financing to obtain your business loan, you will want to compare options on lenders. This step should come after determining what type of loan you need to obtain for your business financing. The three main types of lenders for getting business loans include online lenders, banks, and nonprofit microlenders. Keep in mind that each lender option typically has multiple products, but that a sole lend may be a better choice in specific instances than other lenders. Comparing and debating the financing lender options for your business is where you want to prioritize your research to ensure that you obtain quality financing for your business.
Gather documentation and apply for financing
Before you apply for your business loan or sit down with a loan officer, ensure you have your documentation ready to go. Regardless of the lender you select, you will need to include and submit documentation such as:
Your business and personal tax returns.

Your business and personal bank statements.

Any business-related financial statements.

All business legal documents, such as your business license and insurance

Your business plan.
Once you have your documentation ready to go, prepare your loan application and apply for your selected business loan. The choice of type of lender should have already been determined before officially applying. If you are applying for financing online, This process can be quick and easy for you to obtain your business loan. Loan applications can typically have a short turnaround time for loan decisions and, if approved, you can see the funds for that loan disbursed more quickly. Traditional banks can typically have a longer turnaround time that can last several days, two weeks and require you to meet with a business loan officer. Even more so, SBA Loans can take upwards of months to see approval and disbursement. Ideally, when applying, you want to prepare yourself ahead of time, dependent on the financing lender option you choose for obtaining your business loan.
Obtaining a business loan does not have to be a complicated process as long as you take the steps ahead of time necessary to acquire the loan. Ensure you make time to review your qualifications ahead of time, determine what type of business loan your business needs, debate the financing lender options, gather your documentation, and apply for your business loan. Taking these steps will help you simplify obtaining a loan and help set up your business for better long-term success.
Editors' Recommendations