If the thought of having your own roofing business intrigues you, do you have any notion of how to build it For instance, how much does it cost to start a roofing company? Knowing the answer to that question can go a long way in deciding if such a company is right for you.
Nailing that cost down to the exact dollar can be difficult due to each individual situation being different. Are you inheriting the business from family? If not, expect startup costs to go into the thousands of dollars. This is to cover a wide range of expenses early on.
The first order of business is to see if you need any licensing and permits in your state to operate such a business. Don't look to go out on your first roofing job and not know if you are doing so legally. These tips for starting a roofing business will help you get going.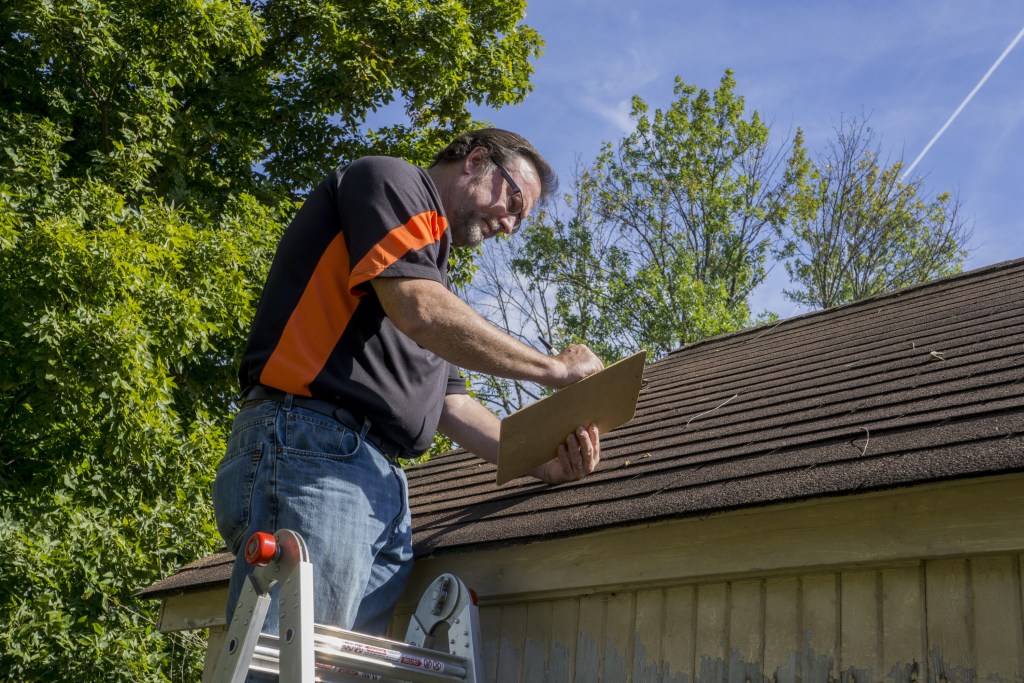 Competition is the name of the game
Is a roofing business within your means?
If you think you will be getting into a competitive business going into the roofing industry you're right.
As of 2021, there were some 108,000 roofing contractors businesses in the country. California, Texas, and Florida are the top three states when it comes to such businesses. That stands to reason; all three have good weather much of the year.
When looking at starting a roofing company, money is likely going to be where your mind goes to. Know that you will have costs for a wide array of things. To start, you will need to have a facility where you can base your operations from.
While some roofers with the land space may opt to work out of their homes, others will look to rent or buy space elsewhere. Depending on your financial picture, working out of your home to start may be the most money-wise thing to do. You can always buy or rent property down the road if your roofing business takes off. No matter where your roofing business is, there will be the typical utility costs, property taxes, and so on to factor in.
From there, you will have to buy materials needed to patch, replace or construct roofs on a variety of buildings. These buildings will be homes, apartments and condos, businesses, schools, and more.
Costs will also be incurred in getting the materials to each job site. That means one or more trucks that have your company name on them. There will be expenses over time to keep those vehicles maintained.
Along with costs for materials and transportation, also factor in pay for employees. Depending on how many workers you have and the hours they work, health benefits can come into the equation. If nothing else, know you'll have to pay for workers' compensation insurance.
The costs do not end there, as you will have to spend some money when it comes to liability insurance.
The last thing you want is to shell out money to a homeowner or business owner because you or someone on your team did damage to their property. You'll also want to avoid injuring a homeowner, employee of a business, etc. when out on a roofing project.
Even when figuring the costs for various insurance; there are still more expenses to come. You'll need to spend money on marketing and advertising for your roofing business.
From signage on your vehicles to business cards, online promotions, and more, make sure people know you. Finally, did you pick a good name for your company? Given there is going to be competition, make sure your company name stands out.
Great work and customer service go a long way
Build a relationship with the community
In mapping out what you hope to be many years in the business, you're only as good as the last roof you worked on. With that in mind, be sure you go that extra mile when it comes to customer service.
Keep in mind that you will likely have a good array of people you will be doing roofing work for. If you make many of them happy, chances are, some will refer you to business associates and family and friends in need of roofing work.
While some roofs last decades without the need of major repairs or replacement, others won't. Do your best to give your customers quality work each time out. Finally, despite what can seem like a fair amount of expenses to get going, know that hard work can pay off over time.
All office buildings and residences have a roof of some kind on them. As such, there will almost always be work out there for you. That is if you are willing to work hard and give customers what they want.
So, will you climb the ladder to success in the roofing business?
Editors' Recommendations