Perhaps you're the boss of a company or someone with an executive position. Maybe you're a manager. Regardless of your exact title, you're a leader in the organization for which you work. Lately, however, you've noticed that employees don't seem to be paying as much attention to you as you feel they should. Enthusiasm is lacking, and you're not quite sure what went wrong or how to boost morale.
Your first thought might be that whatever the issue is, it originates with your employees. However, in most cases, you would be wrong. The problem lies somewhere in how you're engaging with your employees, even if it's clear you have a good working relationship with them. To address that problem, you need to know how to develop leadership skills.
Real leaders don't make excuses. Instead, they get to work focusing on overcoming their shortcomings. With that in mind, the steps outlined below are for you if you've been wondering how to improve leadership skills. We'll start by discussing leadership styles.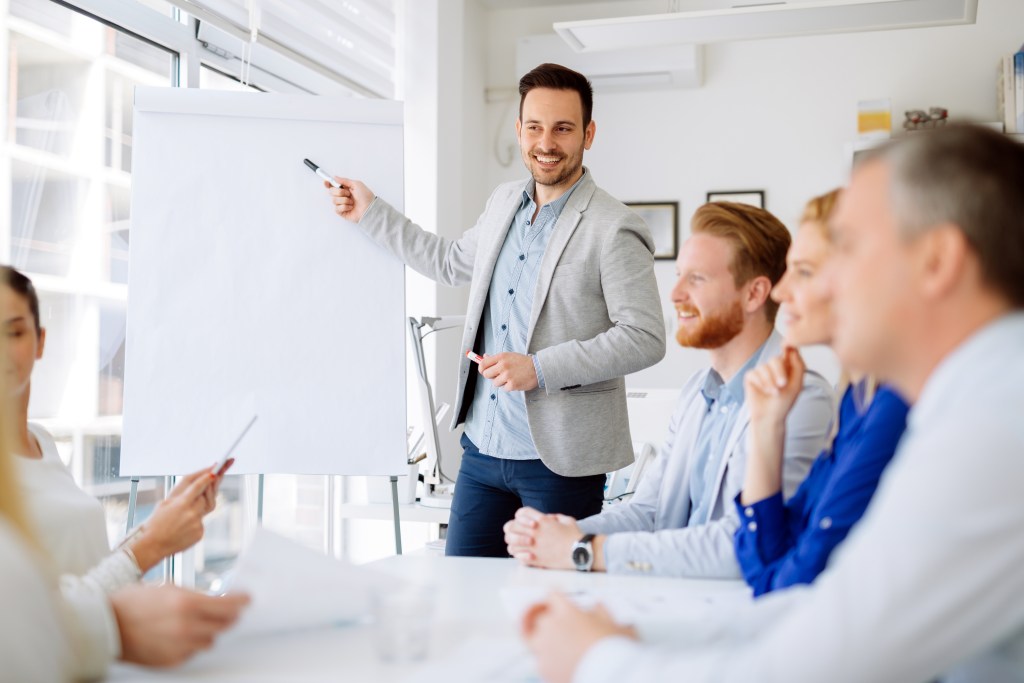 Leadership styles play a role
No two leaders are alike. However, certain leadership styles are common. Work toward leadership perfection by gaining a complete understanding of which leadership style works best for you based on past experiences, the goals you have for your future, and the overall objectives of the organization you serve.
For instance, you could act as an inspiring democratic leader that gets your team to express themselves, share their progressive ideas, and then accomplish goals where they gave equal input at all levels. Another kind of leadership role is that of a coach or mentor. Maybe you could improve your leadership abilities simply by getting to know the people on your team and displaying a genuine, heartfelt interest in them as human beings.
Read a lot
Whether you are a new leader or not, there isn't much that can take the place of continual learning. By taking advantage of the experience and wisdom of proven leaders who shared their teachings through books (or online courses), you can improve your leadership skillset by putting their advice into practice.
It's recommended that you make a reading list, which begins with broad concepts and provides a lot of foundational theory. Move on from there and get materials on what's working now with modern, up-to-date ideas and strategies. Finally, narrow down to leadership tactics, such as ways to get your team to work more efficiently and effectively together.
Join a training program
Of course, we just mentioned online courses, but we'll reiterate that here. Besides ensuring that you have lots of reading material that you never stop consuming, you might want to join a formal training program. First of all, it's more interactive than reading a book, and you'll have the opportunity to speak one-on-one with experts while practicing some of what you learn with peers.
You should ask your employer about any leadership training opportunities offered by your company. You can also seek out professional events and community seminars, all of which are designed to help you become the leader you desire to be.
Ask for more responsibility
Some people learn better by doing. If that's you, then consider asking those higher up on the corporate ladder for opportunities to practice your leadership skills. For instance, you might ask for more responsibility within your current position so that you can practice and demonstrate your capabilities.
With that said, be cautious and a bit circumspect. You don't want to ask for more responsibility than you can realistically handle. It's vital that you know yourself and what you can truly accomplish. It's never a good idea to brashly ask for more responsibility and then crumble under pressure.
Partner with a mentor
Finding and working with a mentor can be one of the smartest things you do. By doing so, you'll be able to gain personalized advice and guidance. By learning how to develop leadership skills through the aid of a qualified mentor, you could become a better leader in a fraction of the time it would take you on your own.
It's possible that you could find a mentor within your own company. Alternatively, you may wish to explore professional organizations. Speak with your supervisor or a higher-level executive and see if that individual would be willing to make an introduction.
Discover your higher purpose
This is similar in nature to learning your "reason why." Why do you want to be a leader in the first place? If you're in it because you simply like how it feels to have others obeying your orders, then you're in it for the power trip, and you probably shouldn't hold the position you've got. On the other hand, there are a variety of legitimate reasons as to why you might want to be a leader.
Striving toward some higher goal and bringing others along with you through inspiration and encouragement, now that's a legitimate reason for wanting to lead. Along the way, perks like higher pay and more prestige may come. If they do, and you're pursuing a higher purpose, maybe you'll deserve them.
Editors' Recommendations