Advertising and growing your business can be a difficult proposition if you don't know your options and don't have a clear strategy. There are ways to promote your business and boost your business growth, but you need to be clearheaded and calculated with how you go about it.
Remember that even when you do everything right, there's no guarantee of phenomenal, overnight success. Sometimes, it's a process of slow, incremental gains that build upon each other in a sort of snowball effect. You just have to be willing to mentally fortify yourself and accept that in business. While the adage "work smarter, not harder" holds true, there is still no substitute for putting in the kind of work that's going to move the needle.
With those caveats, here's how to advertise your business effectively.
Use pay-per-click (search ads)
Many different venues allow you to run search ads on a pay-per-click (PPC) model. Google is the monster in the room, and as of 2020, it swallows up about 78% of the PPC market share.
However, that doesn't mean you should ignore Google's competitors. There are good reasons to think about using them, with price often being at the top of the list. Just some of these competitors include:
Bing Ads (Microsoft)
LinkedIn Ads
Facebook ads
Instagram ads
AdRoll
Twitter Ads
Outbrain/Taboola
Revcontent
BuySellAds
Yahoo Gemini (Verizon Media)
PPC advertising has a few main benefits, such as only paying for ads that potential customers click upon. For a relatively low fee, you can tap into the power of search traffic. Moreover, through PPC advertising, you can run niche campaigns, targeting and testing particular markets with ease.
PPC is an effective advertising method when done correctly. However, be cautious because there may be stiff competition in specific industries and markets. If there is, bidding on specific keywords can become expensive.
Keep email marketing in your toolbox
Email marketing has gotten harder than ever due to the bad marketing practices of many companies over the years. People are wary of what lands in their inboxes, and open rates have dropped significantly. For example, today, average open rates across all markets hover around 18%.
However, you can still effectively use email marketing by showing that your company adheres to privacy laws. You should also use it in conjunction with other marketing methods.
Test influencer marketing
Using social-media influencers to get your product or service in front of a wider audience is a growing trend. However, it's also still a relatively untested model in many industries. Those who are testing it out are using people who have large followings on Instagram and YouTube (usually users with a minimum of 10,000 followers) to offer sales incentives and increase the reach of their brands.
With that said, influencer marketing doesn't come cheap. According to Hashtagpaid.com, the average image post costs around $500 across most industries. There are many things that can affect pricing, though, so if you choose to go this route, you'll want to do some due diligence before opening up your wallet.
Get referrals
If you want to know how to promote your business most effectively, you need to start thinking about referrals. They're one of the easiest and least expensive methods available to you. All you need to do is ask those you know to refer business to you. You can speak with former clients, former employers, acquaintances, friends, and family. Even when someone tells you they don't need your products or services, there is no rule that states you can't ask them if they know anyone else who might.
Try joint ventures
In addition to referrals, one of the best ways to get your business out there is matching an existing audience with your products and services. You can do that effectively by partnering with companies that serve the same market you do. Just make sure these companies offer complementary services or products and that they aren't direct competitors. These companies can likely add value to your customers and vice versa.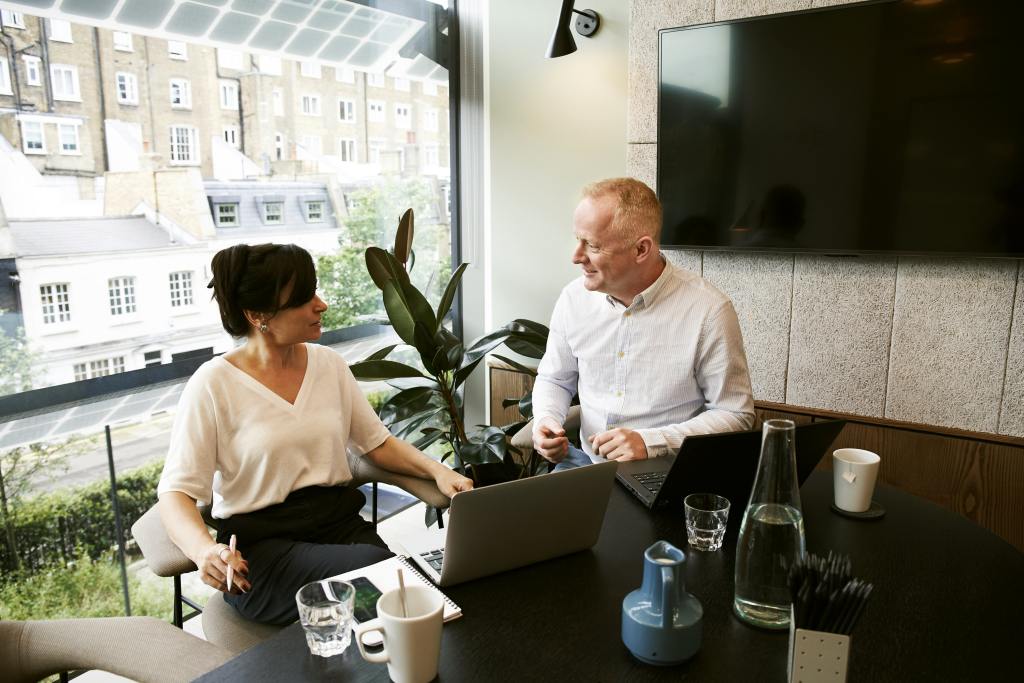 Some final advice
Remember that if you're not careful, you can spend money like it's water when it comes to marketing your business. Your efforts will be a gigantic waste of time and money if you don't create a marketing plan that's comprehensive and focuses on your target audience.
Plus, keep in mind that knowing how to market your business isn't an innate skill. If you need to hire people who understand strategy and tactics, then make that investment. Meanwhile, here are a few things you can do to tread water, so to speak:
Keep your website up to date
Use social media
Network at trade shows
Advertise in local papers
Just ensure that when you advertise, you do so on a budget that makes sense for you. Don't use a shotgun approach when it comes to spending your money. Choose a venue and concentrate your money in testing it out. If it doesn't provide the kind of return on investment (ROI) you're looking for, move on. But, don't try a little here and there all at the same time. You won't like the results.
Keep in mind that every effort you make to promote your brand should be done with the purpose and intent of building a relationship with your target audience.
Editors' Recommendations