Keeping an office clean, going to offices to clean for a living, and even making sure your home is void of dirt and dust can be a hard job. So, how are you going to keep places clean the right way? Knowing the difference between a vacuum cleaner and a carpet steamer can help you decide which is best for you to keep your workplace, home, and more as clean as can be.
Let's dive into it — what's the difference between a steamer and a vacuum?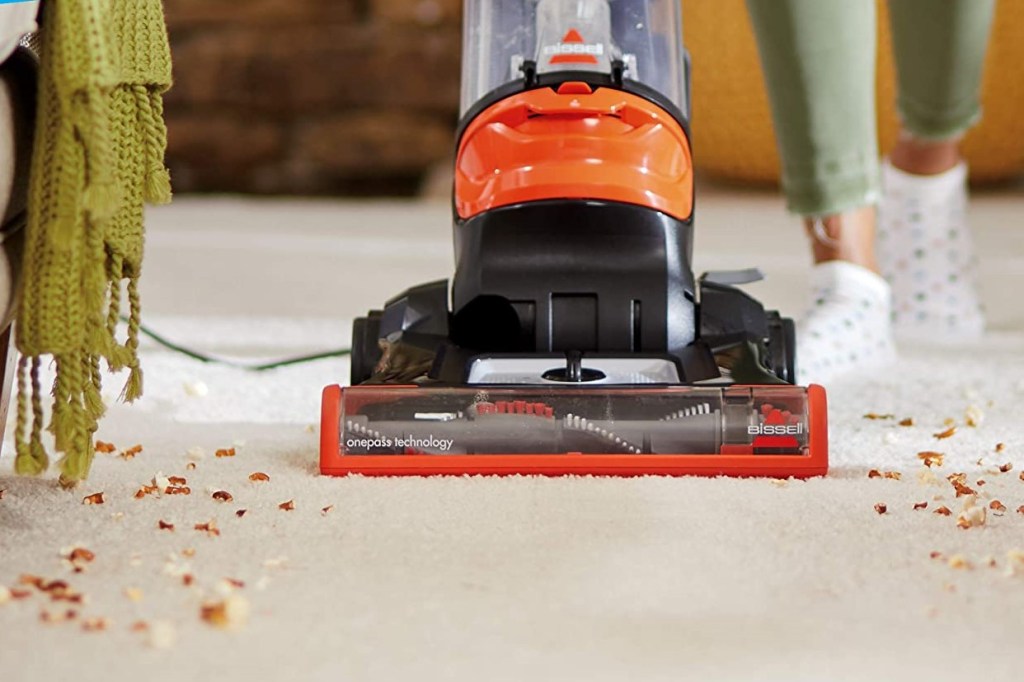 Carpet cleaner vs. vacuum: The real difference
Vacuum cleaner
When looking at the difference between a vacuum and a steam cleaner, one of the contrasts is how each device removes dirt and more. A vacuum cleaner is the ideal go-to machine when you want surface dirt eliminated. Although some dirt can be hard to see, such as human hair particles, other kinds of dirt are rather easy to spot.
You or the cleaning professionals you hire should run the vacuum on carpeting, if not every day, every other day. This keeps dirt particles from building up. A quick run over office carpet at the end of the workday suffices.
Steam cleaner
When it comes to the steam cleaner, you can go deeper into the carpet. This cleaner removes stains as opposed to a vacuum. Stains can work their way well into a carpet's surface and fibers. Using a steam cleaner at least once a week or every other week, at a minimum, helps limit damage to your carpeting.
Using both devices
Start by vacuuming the rug to remove the initial dirt. Be careful not to further ingrain any stains into the rug. Rely on the other carpet cleaner and its steam to work deep into the stains to take them away. If you have hardwood floors in your workspace or home, a regular vacuum should do the trick. You can use paper towels, rags, or even a mop to get stains off of non-carpeted floors.
What to clean with a vacuum
To keep your carpets clean, know how a vacuum works and what it can do for your cleaning needs. When it comes to the standard vacuum cleaner, you can use this device in a myriad of places.
For example, you run a business office and you need the floors cleaned on a regular basis. You may be on a budget and don't have professional cleaners. As such, you or someone on your staff may be responsible for keeping the office looking and feeling nice. If you have carpeted flooring, the vacuum cleaner comes in handy. Use a special attachment or setting, depending on where you're vacuuming.
Use a vacuum cleaner to pick up dirt, such as shreds of paper, hair, food crumbs, and more. Keep in mind that the vacuum can only tackle dirt left on the surface of a carpet.
What to clean with a steam cleaner
When turning to a carpet steamer to get the job done, you can go beyond the surface of the carpet. As nice as a freshly vacuumed carpet may look, that vacuum isn't going to remove stains: Enter the carpet steamer.
A carpet steamer can attack floor spills, such as drinks, food, and things like grease and oil. You can also use a carpet steamer on office upholstery, too, such as chairs and couches to remove tough stains.
When using your carpet steamer, know that it relies on hot water to dig deep into stains to loosen the particles that make up the stains. Your carpet steamer not only eliminates stains, but it can also help with issues such as mold, dust mites, and more. Such things can work their way into a carpet or similar surface, but a simple vacuum can't remove them. This deep-cleaning approach leaves your carpet and upholstery looking and feeling brighter and cleaner.
Combined vacuum and steam cleaner
You may decide to have one less cleaning item stored at the office or in your home closet and go with a combined vacuum and steam cleaner.
This machine, as the name suggests, vacuums your floors and steam cleans them, too. As a result, there's no need to have two different pieces of equipment to get the job done. The combined device means can vacuum and steam clean at the same time.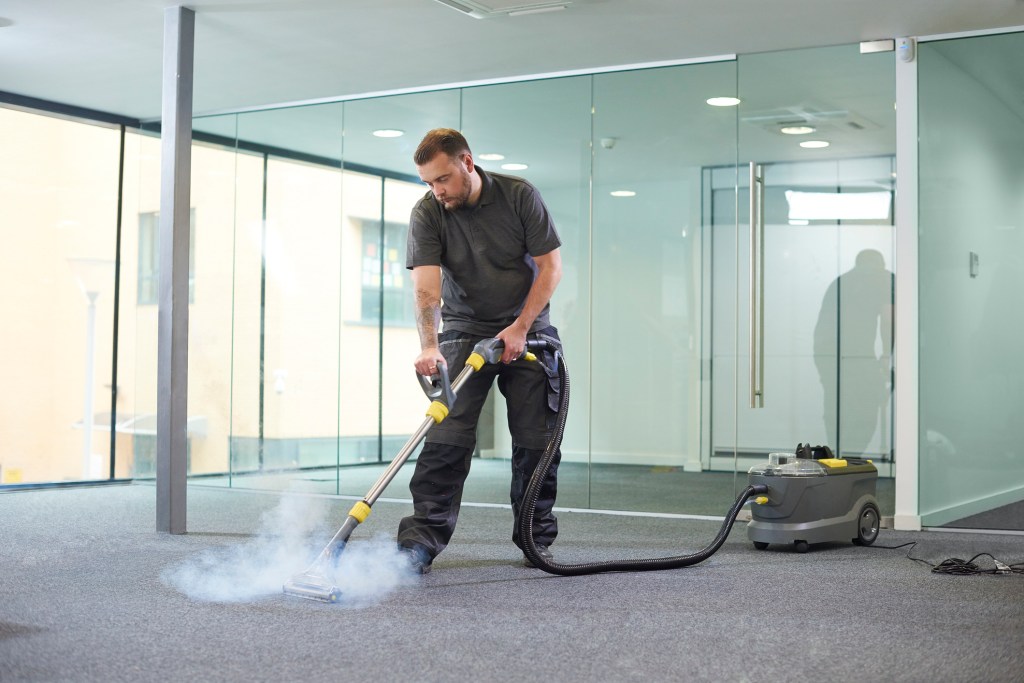 Finding the right cleaner
Whether you clean your own office, you're in charge of an office-cleaning crew, or you're cleaning your home, finding the right type of floor cleaner is crucial. A vacuum cleaner, carpet steamer, or device that does both removes the dirt and stains. Using both on a regular basis leaves your office or home carpet and any upholstered furniture looking and feeling fresher.
Editors' Recommendations