Plenty of people believe that the holiday season and work milestones are the only suitable conditions to give gifts to employees, but that is not necessarily true. The act of gift-giving can be personal and show the people on your team how much you appreciate them year-round. Gifts designed particularly for the receiving party or that provide use in everyday life tend to be more meaningful and appreciated.
The same sentiment can be applied to the construction workers on your team. They work laboriously and face extreme circumstances in their work environment, thus rewarding them with gifts that show you appreciate them and making it more personalized will make them feel like a valued member of the team. Let's construct some concepts around the variety of gifts to reward your construction team year-round.
Gifts for a construction worker
Gifts for on the job necessities
For many construction workers, gifting them items applicable to their day-to-day work is an excellent choice. Construction workers have the most physical and labor-intensive role in any building project. Therefore, giving them gifts they will regularly use at work can be valuable and meaningful as it can save them from purchasing the items for themselves. Below is a list of some things you can gift to your workers that can also be used on the job as well.
Knee Pads –

A pair of protective knee pads can be a quality gift for workers, as they tend to spend a great deal of time on their knees while working.

Work Belt –

Compressing the abdomen to assist the core muscles and provide more support for the lower back, gifting work belts promotes healthier posture and reducing stress on the body.

Safety Glasses –

Workers who need to work with cement dust and sand all day while also handling sharp objects could use safety glasses as a gift. Safety glasses protect their eyes from potential injury and can be anti-fog and scratch-resistant.

Safety Vest –

Safety vests are essential for workers on a large construction site. Gifting them a vest for work can show your appreciation and also your importance on safety as well.

Hard Hat –

Hard hats are necessary as part of the construction worker attire and protect heads from debris impact. However, they can get dented or cracked over long-term use. Gifting them hard hats shows value and emphasis on your worker's safety.
Gifts that simplify their workday
During an intense labor workday, things that can simplify everyday necessities are great gifts for construction workers. Gifts that aim to simplify your worker breaks during the workday can be immeasurable in value to them. Below are some gifts to consider to make their breaks during the workday easier.
Durable lunch boxes –

Tin or metal lunch boxes as gifts help keep workers' meals and lunches safe, separate, and secure on the job site.

Insulated beverage cups –

Insulated coffee mugs or beverage cups are great gifts to ensure drinks stay either hot or cold for hours at a time for workers on and off the job site.

Cooler –

Working outside during the warmer months, it can be challenging to keep your drinks cool and your food fresh

.

A great solution is to gift your workers a cooler to take on-site to help keep food and drink cool and fresh.
Gifts for use on and off the job site
Any construction worker will tell you they work on your job site during the workday, but many tend to retreat home to still complete at-home construction projects. Additionally, many workers enjoy a multiple-purpose gift from their employer, preferably gifts that can be used on the job and off. Here are some of these types of gift ideas to consider on and off the job site.
Weatherproof gloves

–

An exceptional pair of all-weather and waterproof gloves will make for an excellent gift for each of your workers while keeping their hands warm and dry in all weather conditions.

Bluetooth radio/speakers

–

Gifting workers an outdoor Bluetooth radio or speaker will allow workers to enjoy music both on and off the job site and make the day seem to go by faster and distract away from manual labor's aches.

Cooling towels –

While workers will feel overheated in warmer months and sweat a lot, provide them some relief by gifting them a cooling towel. Cooling towels need to be soaked in water, rinsed, and used on the neck to get the cooling effect and relieve the heat.

Tool Set –

A new drill or screwdriver set as a gift to your workers will allow them something they can use on and off-site.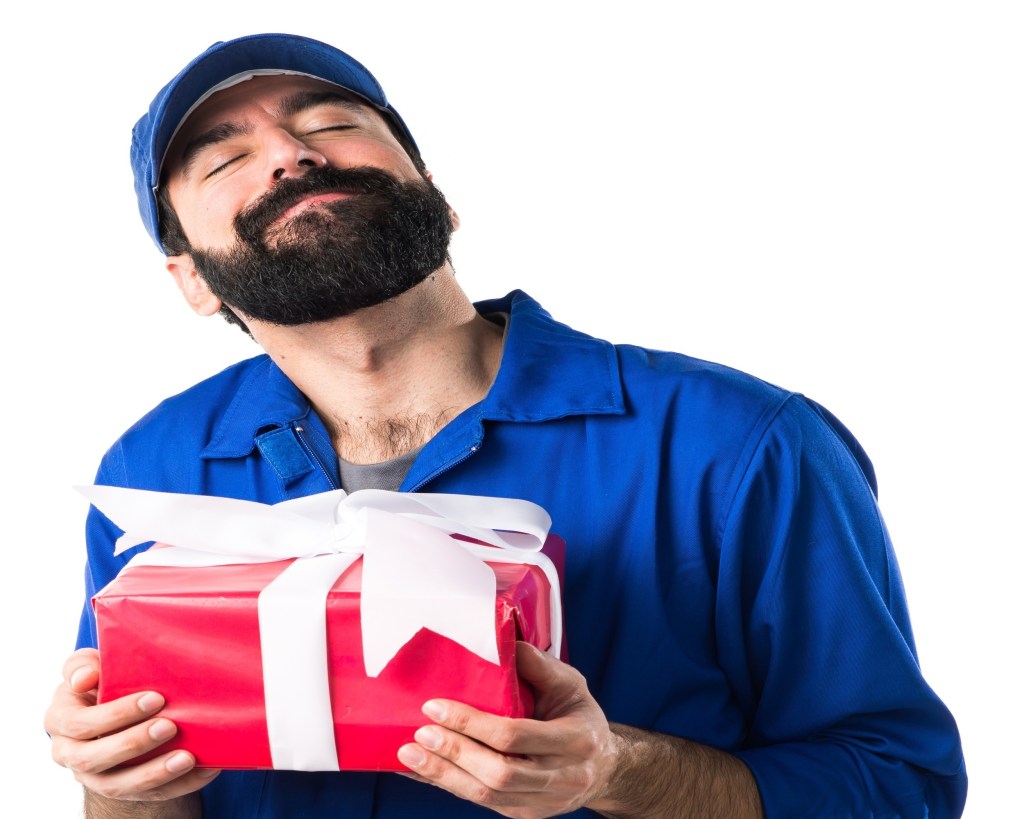 Construction workers appreciate being rewards for a laboring job well done, and gifting them items with their wants and needs in mind will make them feel like a valued member of your team. Planning gifts to workers to show your appreciation and value for their work at your business can additionally increase employee rapport. Your construction workers are the backbone of your business, so treating them occasionally and with valuable gifts can further value their role with your company for years to come.
Editors' Recommendations