Running a restaurant can be one of the most demanding jobs out there. According to two separate studies on restaurants, many of these establishments shut down within the first year of business. When in the position of trying to get past the first year and having many years in the business, you'll need to be smart. Knowing how to set up online ordering for a restaurant is a key piece of the puzzle.
With so many consumers turning to the Internet to browse for and buy goods, you'll need a strong online presence. Restaurants are one of the more popular businesses out there. For many eaters, being able to order food online and pick it up or have it delivered to their home or office could make or break where they order from.
So, what must you know when it comes to online ordering for a restaurant?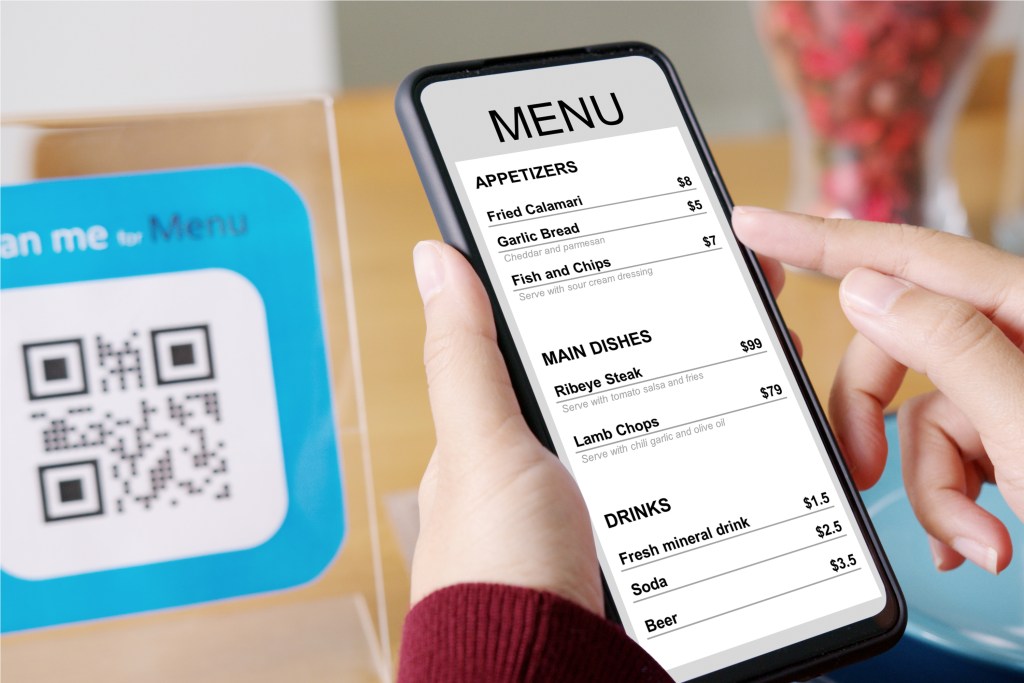 How to create online ordering for your restaurant
When it comes to online ordering, think of how much easier you can make the lives of your customers by giving them such an option. According to Statista.com, the number of global consumers using online ordering for restaurants this year is projected to come in at more than 821 million individuals. Safe to say, this is a lot of hungry people getting on their computers and smartphones to order some type of food.
Did that information pique your interest and have you thinking of increased revenue? If so, here are some areas of focus when setting up online ordering as an option with your eatery.
Have a professional looking website
Not too many consumers will be impressed or all that hungry for a restaurant website that looks unprofessional. Do you have the skills to construct a site and the means for consumers to order online and see clear images of food? If not, find professionals with that experience. You'll want the online ordering section of your website to be clear. It also must be easy to maneuver around and a cinch to finish when the customer gets to the checkout stage. So, say you are a restaurant specializing in pizza. A customer goes through the different steps of making up their pie and they get to the final stage. That is where they need to pay and then hit the checkout button. If this fails and in fact erases all the info they already put in, do you think they will be in a mood to start over? The last thing you'll want is a hungry customer having to go back to step one. He or she may say enough and move along to one of your competitor's websites.
Have your menu's prices up to date
Another focus you'll have to hone in on would be making clear what your pricing is. Since many restaurants charge taxes and also encourage tipping, you'll want to be clear. That would be on what added costs customers will pay besides the actual food price. Failure to do this can create confusion and even some bad feelings if you're not careful. You don't want a customer showing up to get an order or opening the door to a delivery driver and then feeling as if you were not upfront about the total price. Review your online menu regularly so there is less chance of misunderstandings.
Spread the love with discounted prices
What consumer doesn't like a good deal when they see one? You should make discounts available. Let it be known to customers before they place an online order that savings may await them. For example, you may have a deal with free delivery for orders $25 and more. Another option would be to buy one meal at full price when ordering online and get a second meal at half price or even free. You might decide to throw in a free drink when a customer orders a certain amount of food over the Internet. Find ways to work discounts into your online ordering options. In doing so, you could end up not only keeping a customer for a long time but encouraging them to tell others about you.
Socialize the online ordering experience
Finally, society lives in an age where social media is quite prevalent. As a result, do all you can to promote the fact your restaurant offers online ordering. Along with word-of-mouth and typical marketing, social media is a great way to get the message out. You should already be on many social sites promoting your restaurant on a regular basis. Facebook, Twitter, Instagram, and Pinterest are some to name a few. Make sure your social icons are seen on your website. Use your social platforms to let consumers know ordering online is a snap. Having a small business app is also a good idea. If you really want to up the potential sales and revenue, an online store would be great. The store can offer clothing and hats with your restaurant's name and logo on them. You may want to offer other items such as glasses, mugs, and more. Be social and get the word out as to why your restaurant is a cut above the competition, especially when ordering online.
When you create online ordering for your restaurant, the potential for success can taste all so appetizing. You'll be right in line with the current demand and trends, all while providing the most optimal experience for your customers.
Editors' Recommendations