Bust those stains out, get rid of that residue, and keep your office clean with the ease of a single bleach tablet. Enjoy having a solution to your tough stains and odors, and live a fresher life because of it. When using bleach tablets, make sure that you're using the right ones for the job. Some bleach tablets may be more suitable for cleaning dishwashers, while others might be for disinfecting toilet bowls. Not every tablet is made for every surface, as some bleach tablets can be too strong for the appliances you want to use them for. Make sure to check the intended purposes of each tablet so you know you are getting the right ones.
Bleach can be a very strong chemical, so some may be wary about using it for prolonged periods of time. It can be devastating to your skin, eyes, and throat when exposed for too long without the proper precautionary tools, like gloves and masks. The benefit of bleach tablets is that you can safely put the bleach into the appliances that you are trying to clean without putting yourself in harm's way of being exposed to bleach fumes. Stay safe and keep your house clean at the same time.
EZ-X CLEAN Ultra Concentrated Water Activated Bleach Tablets
Best for Laundry
The EZ-X Clean Ultra Concentrated Water Activated Bleach Tablets will get your clothes bright and clean. The bottle is equivalent to six liters of concentrated bleach, so you know that you are using a strong and reliable product every time. The formula in these tablets does not contain hydroperoxide, so it keeps fabrics safe from bleach accidents. These bleach tablets will cover a multitude of uses. They are specific to your needs and will tackle any of the work that you have to do around the workplace.
Clorox Pool & Spa Active99 Chlorinating Tablets
Best for Pools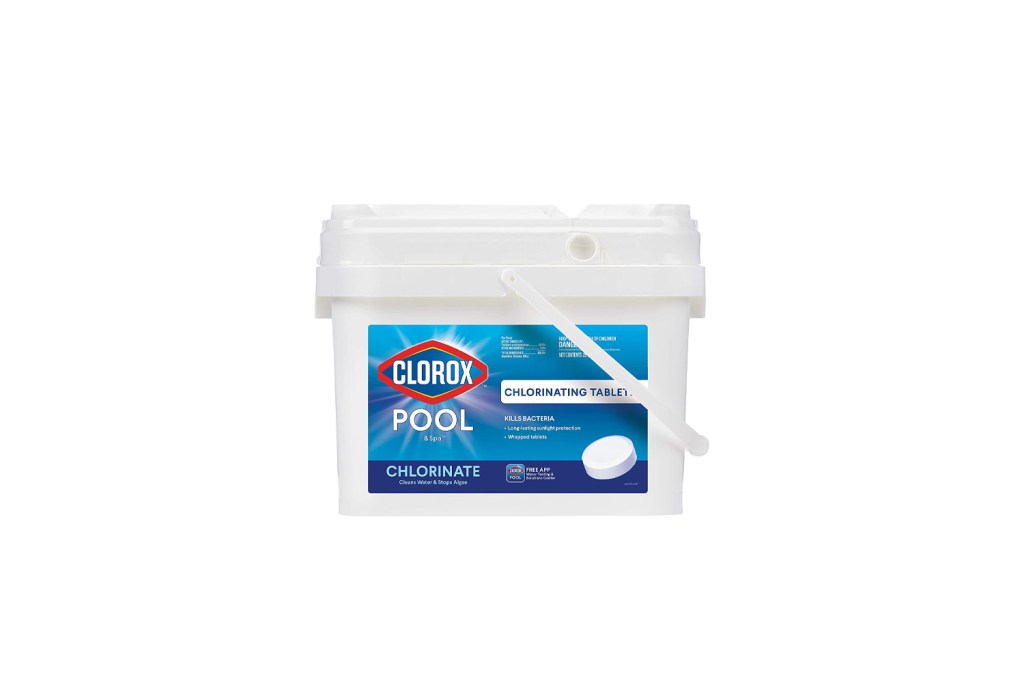 Clorox Pool & Spa Active99 tablets keep your pool clean. The chlorinating tablets are meant to be used weekly to prevent algae and kill bacteria. They also have long-lasting sunlight protection to keep sun exposure from harming your pool. The trichloro pool chlorine tablets ensure that the pH level of your pool stays safe for your residents. You can place the tablets directly into your floater, feeder, or skimmer to distribute the cleaner to your pool. The Clorox Pool App also helps you track your use of the tablets and your pool's pH level.
Clorox Ultra Clean Bleach and Blue Toilet Tablets
Best for Toilets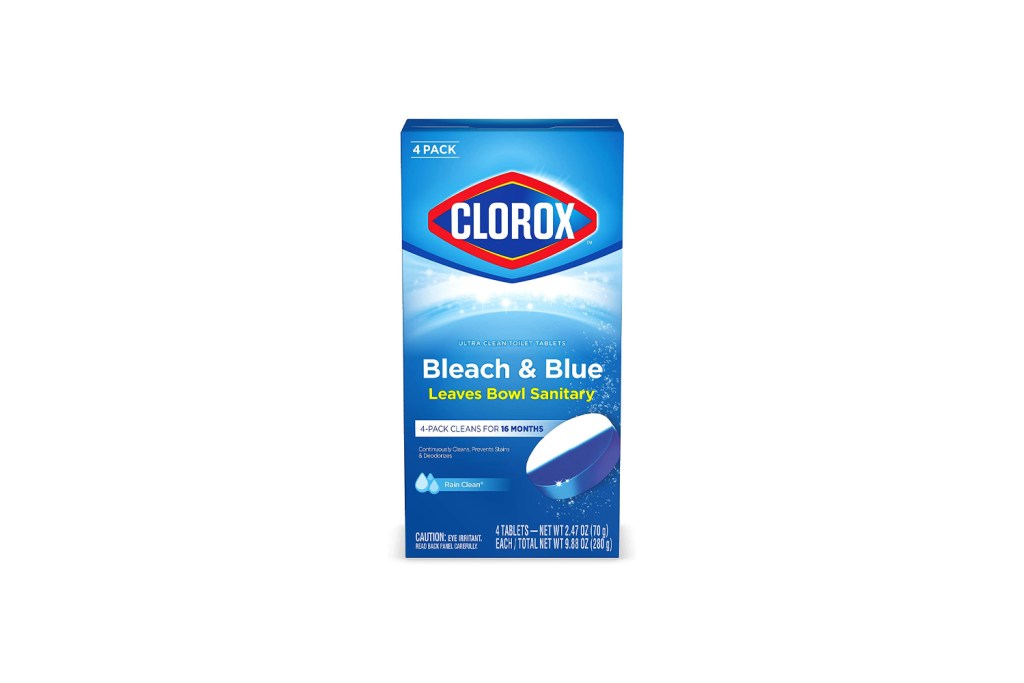 Clorox Ultra Clean Toilet Tablets Bleach efficiently clean toilets without the need for other types of chemicals. Drop one into your toilet to prevent stains while cleaning and deodorizing. Get rid of all the grime from your toilet with the extra strength formula, and feel proud of your pristine office bathroom.
Editors' Recommendations