Vacuum filters ensure a deep clean for rugs, carpets, and for certain vacuums, hardwood floors. They also purify indoor air, preserve your vacuum's performance, and prevent allergies. To help you find the best vacuum filter for your cleaner, check out our list of the best options available.
There are different types of vacuum filters depending on the vacuum cleaner you're working with. To start, a high-efficiency particulate air (HEPA) filter for vacuums is a high-quality filter best suited for spaces with young children or people with sensitive lungs and noses. These filters require a bagged vacuum cleaner.
Other options include disposable paper material filters or washable cloth filters that may or may not be compatible with your cleaner. Check to see if your vacuum cleaner only works with certain brands before purchasing a filter. Now, let's take a look at our top picks.
Smartide 2 Pack Filter Kit
Best Overall
Smartide's filter kit includes two reusable foam filters, one HEPA filter, and a pre-filter replacement part. Note that this kit is only compatible with the Shark Navigator Lift Away models NV350 to NV357. The washable foam filters ensure your vacuum doesn't get clogged.
Miele 3D Efficiency Dust Bag
Best with dust bag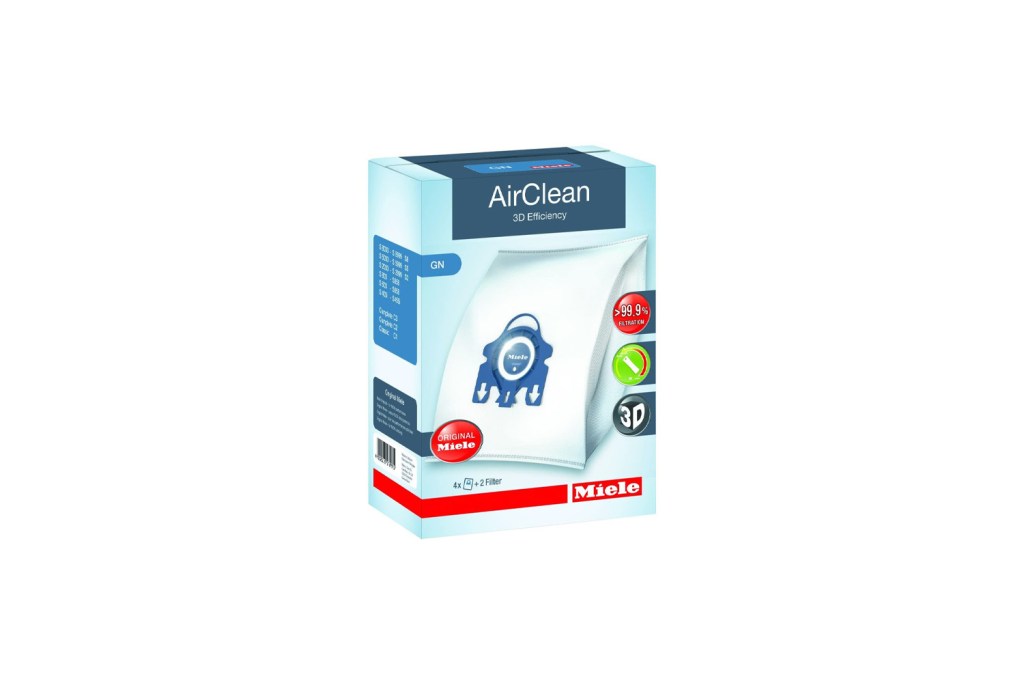 With Miele's bundle, you receive four dust bags, an AirClean 3D dust bag, and two filters. Keep in mind that this kit is compatible with the following Miele series: S400, S600, S800, S5000, S2000, Classic C1, and C3. The dust bag features a rubber seal to prevent dust from escaping.
Dirt Devil Type F1 HEPA Vacuum Filter
Best HEPA filter
This HEPA filter is compatible with any Dirt Devil bagless upright models produced in March 2003 and beyond. It's a must-have for people sensitive to common allergens like pollen, smoke, dust mites, and mold thanks to its ability to remove 99.7 percent of material in the air.
Once you replace your vacuum filter or use one for the first time, you'll notice a significant difference in your indoor air quality. Your asthma or allergies will subside thanks to vacuum filters that trap dust, pollen, dust mites, and other irritants securely in the vacuum. If you have young children or sensitive lungs, try one of the vacuum filters on our list today to protect your home from pollutants.
Editors' Recommendations