Do you want your glue gun to be cordless? It can be great to have more freedom of movement and not have a cord get in your way. If that isn't essential, you will find more heating power and a larger variety of choices with hot glue guns that plug into a power source. Either way, here are our top picks for the best glue gun.
It's important to note that there are two main sizes for hot glue guns. There are full-sized guns, which fit 0.44-inch sticks, and mini glue guns, which fit 0.27-inch sticks. You can't mix and match sticks with glue guns, so you will need a different gun for different sizes. You can always get both if you're planning a variety of projects.
TopElek Mini Glue Gun Kit
Best value
This mini glue gun is as good as it gets for the price. It heats up fast, taking no more than 3 minutes, and keeps a constant temperature. It also has flexible support at the end to help you keep the gun stable. Most importantly, it has an on/off switch that makes it especially convenient.
Ccbetter Upgraded Hot Melt Glue Gun
Best design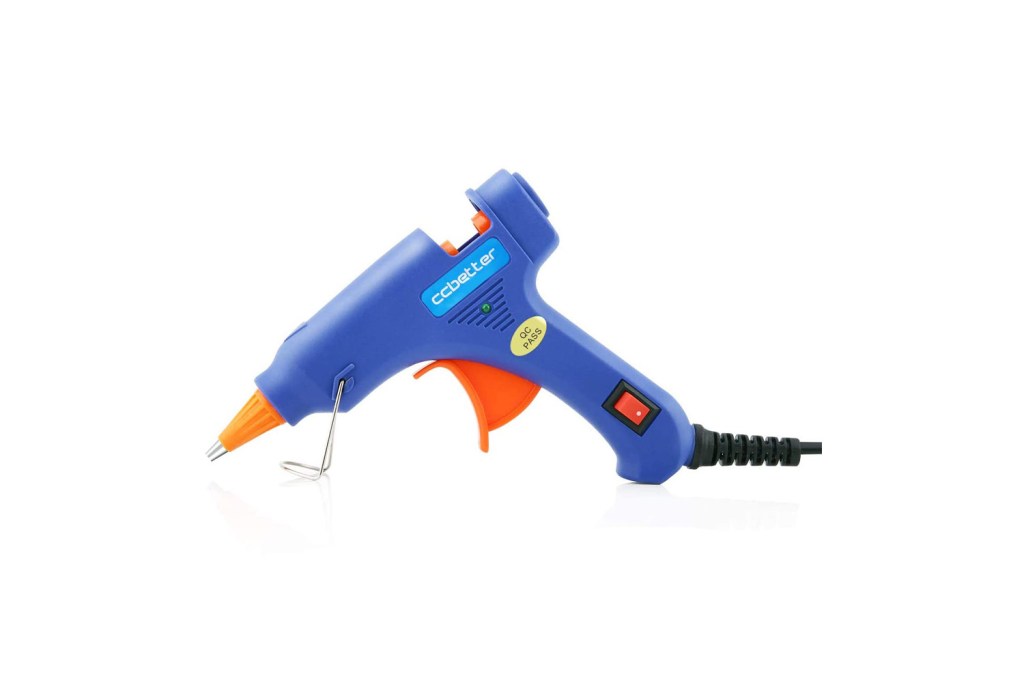 The Ccbetter heats up fast and has a comfortable power switch. It also has an anti-heat cover to protect your hands, and its trigger propulsion device gives you better control over the glue flow. It's a really well-designed hot glue gun.
Chandler Tool Hot Glue Gun
Best overall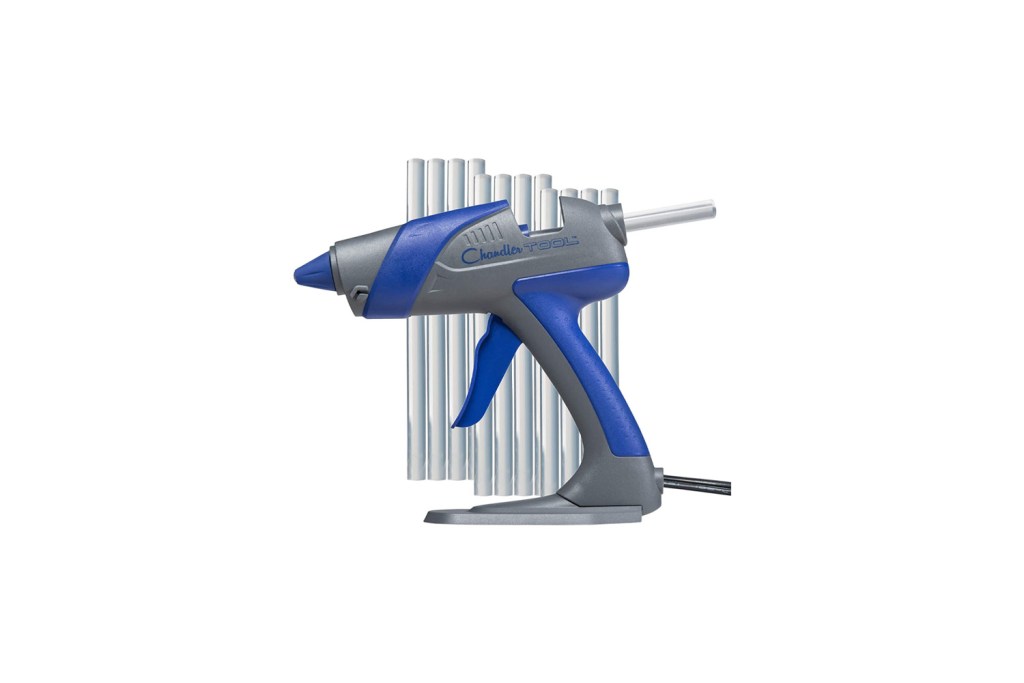 The Chandler Tool hot glue gun is a great overall choice. The best thing about it is its stand-up base, which stops the gun from falling over. Its design also helps avoid glue drips between uses and meets all UL standards.
Whether you need a glue gun for repairs or you need one for work, having the right tool will make a huge difference. Remember to get the correct size, and good luck with your upcoming projects!
Editors' Recommendations