Hand-held carpet cleaners are especially useful if you have to quickly clean your work space. You can use the vacuum as a way to clean off surfaces that you interact with regularly without having to go through the ordeal of setting up your full-sized vacuum. Clean off carpets and desktops easily to maintain your health.
The benefits of a hand-held vacuum can be fully realized as long as you understand what you are looking for in one. If you are using it within your workspace and can handle having a cord, a corded vacuum can give you a steadier supply of power over a small range of area. If you need something like this for your car, consider a lightweight vacuum that will be easy on your hand while also having enough power for a long cleaning session.
BLACK+DECKER dustbuster Handheld Vacuum
Best Overall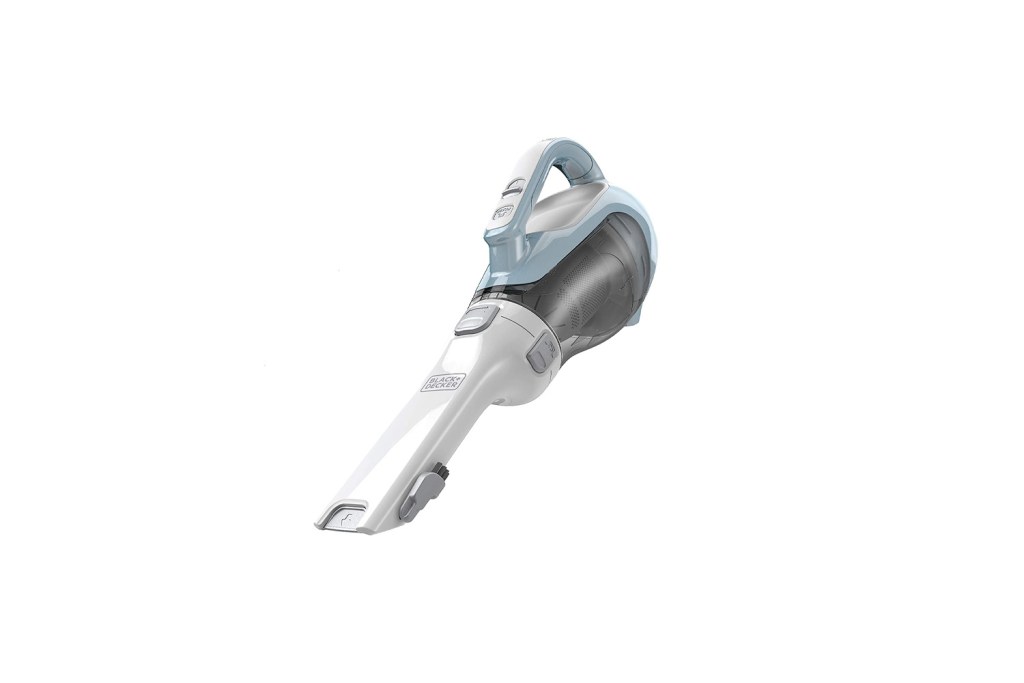 For a sturdy and easy-to-handle hand-held vacuum, you can't get much better than the BLACK+DECKER dustbuster Handheld Vacuum. It is lightweight and has a strong suction without causing memory effects on certain furniture. The nozzle is thin enough to reach within different nooks and crannies and can be rotated to slip into those spots more easily. It is equipped with a lithium ion battery that gives it a long battery life and pumps out enough energy to keep the vacuum operating at top-notch quality.
Dirt Devil Scorpion Handheld Vacuum Cleaner
Best Value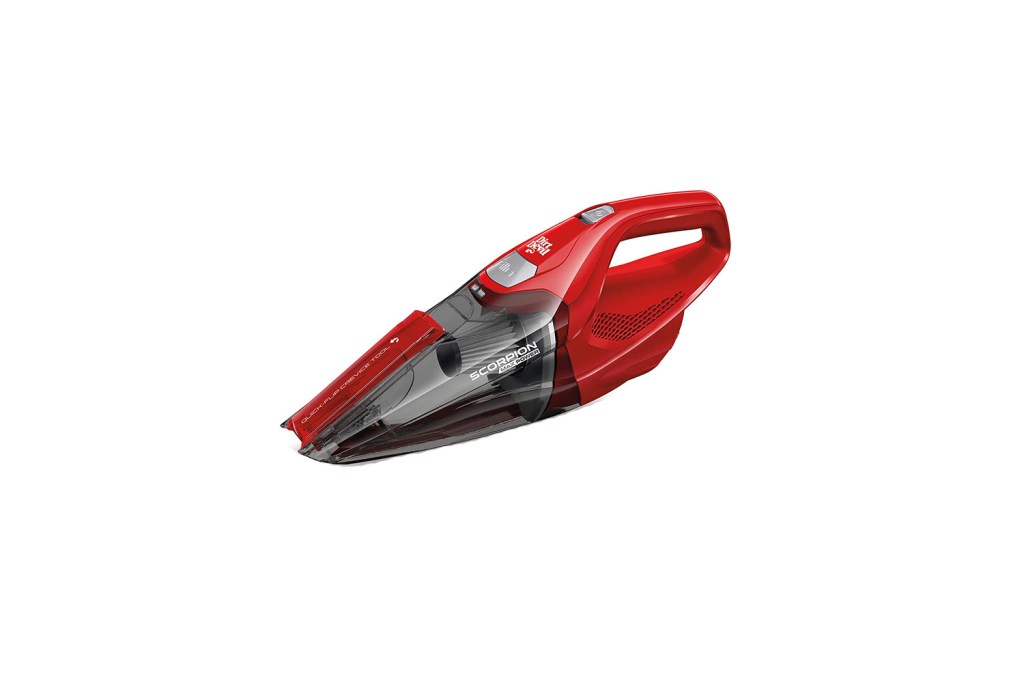 The corded Dirt Devil Scorpion Handheld Vacuum Cleaner is a great bang for your buck. Since it is corded with a 16-foot wire, it can use a consistent power source and does not rely on an expensive battery pack. There is a quick-flip implement that stays out of the way when not in use and can easy flip out to reach into crevices and other detailed areas. It is lightweight and has a bagless design, so cleaning it out is as easy as releasing the chamber into a trash can.
BISSELL Pet Hair Eraser Hand Vacuum
Best for Pet Hair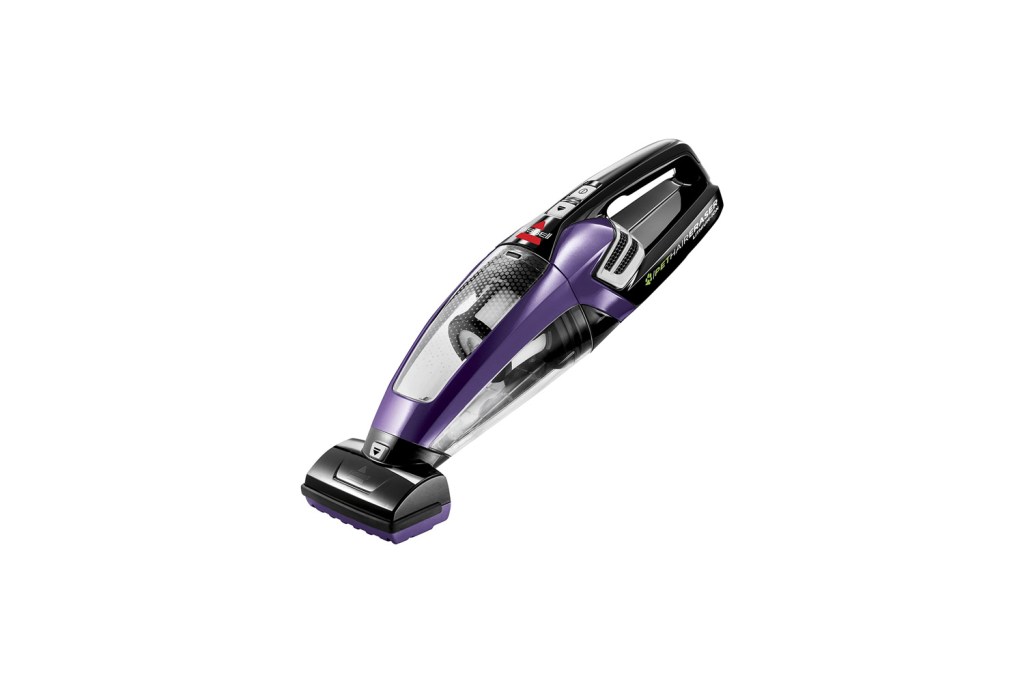 To get rid of those pet hairs, the BISSELL Pet Hair Eraser Hand Vacuum will be your best friend. It is designed to remove dirt, pet hair, and other debris that your pets may bring into the workspace with a motorized brush tool to pick up smaller items with ease. The 14-volt lithium battery powers a strong motor to get rid of those pesky hairs. With its reliable suction powers, you will never miss a spot. The hand-held vacuum also comes with an upholstery tool and crevice tool to specifically reach numerous places.
Now you can see that hand-held vacuums can be an added tool in your office. You will reap the benefits of convenient cleaning supplies and have an overall cleaner workspace as a result. Carry one around in your car or keep it in the cleaning closet so you can access it easily. Whether corded or battery-powered, lightweight or heavy-duty, there is a hand-held carpet cleaner out there for you.
Editors' Recommendations