Microfiber tends to be the material of choice on many ceiling fan dusters. The dust-attracting microfiber can optimally clean the fan mount, base, and blades. Some dusters also have extension poles so dusting can be performed with feet on the floor. These leading ceiling fan dusters can provide the material and the reach required for proper dusting.
Ceiling fan dusters can be used on a pole or as a hand-held device to capture dust on both sides of a blade simultaneously. The dusters keep debris from falling or flying around a room by employing fingers made of microfiber or other materials on a sleeve. To best capture dust on your ceiling fan, consider getting one of these effective and useful dusters.
Estilo Ceiling & Fan Duster
Best with washable head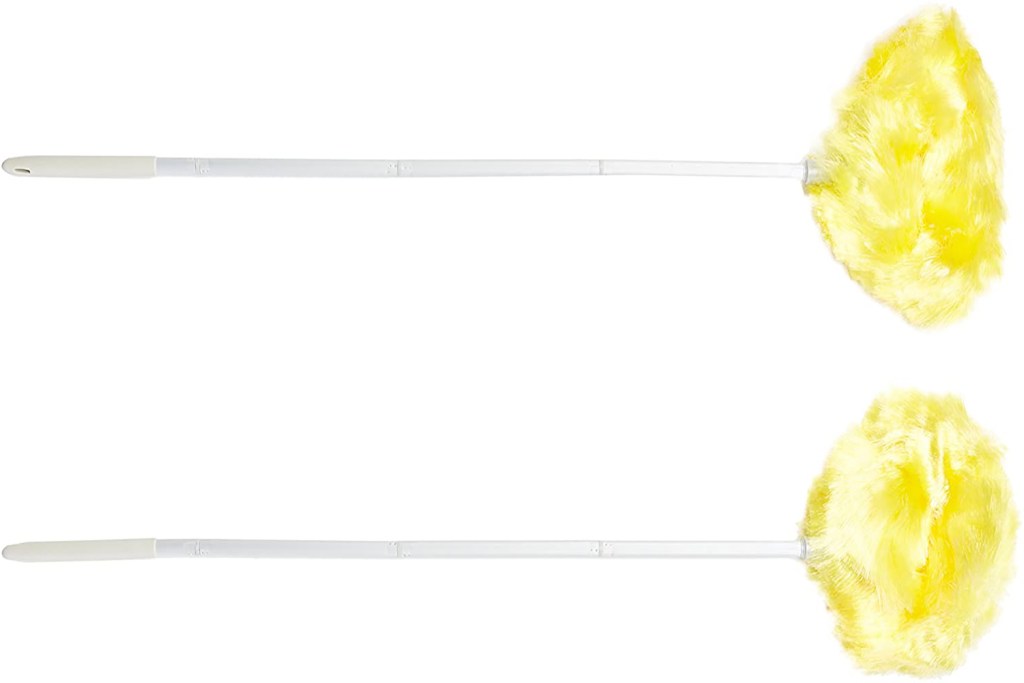 With some ceiling fan dusters, the dust head gets thrown away after use. But a machine-washable option could be a better approach. The Estilo Ceiling & Fan Duster offers a pack of two dusters that are removable and washable. Plus, its handle is extendable from 27 to 47 inches, and its bush fits ceiling fan blades up to 6 inches wide. The duster also features a high-quality handle and durable soft brush hair.
DELUX Microfiber Duster with Extension Pole
Best with longest handle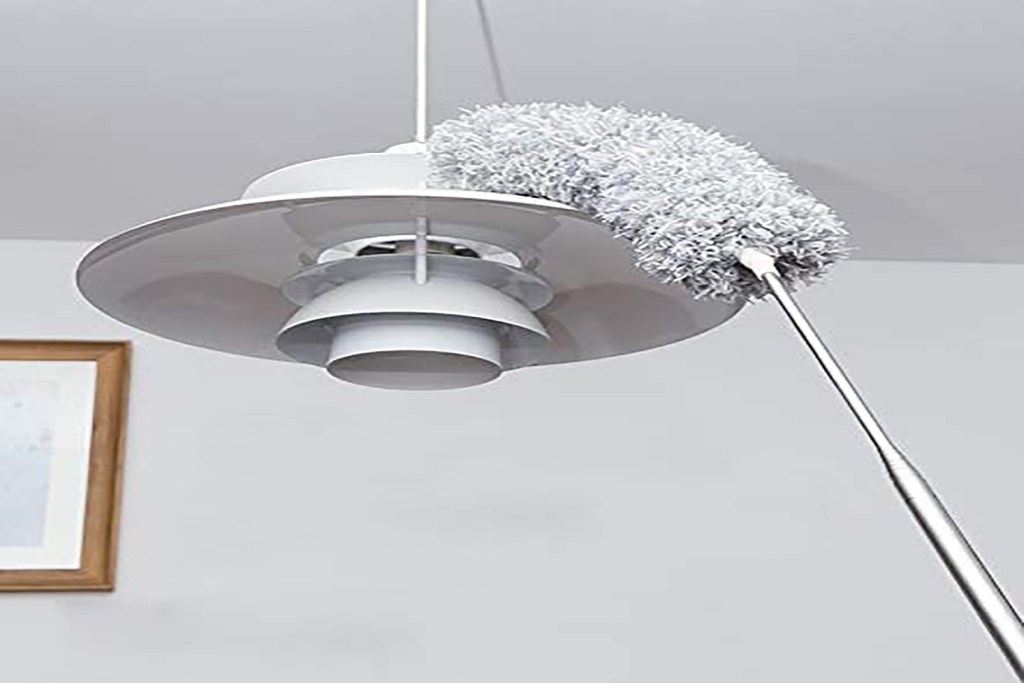 A ceiling fan duster with a very long reach is very alluring. That's what makes the DELUX Microfiber Duster with Extension Pole a solid long-handle option. It is extendable and bendable, and its stainless-steel telescopic rod reaches 95 inches. Wire is built into the cleaning head for added strength and flexibility. The microfiber duster also can be bent at various angles to clean and dust.
Pure Care Microfiber Feather Duster
Most versatile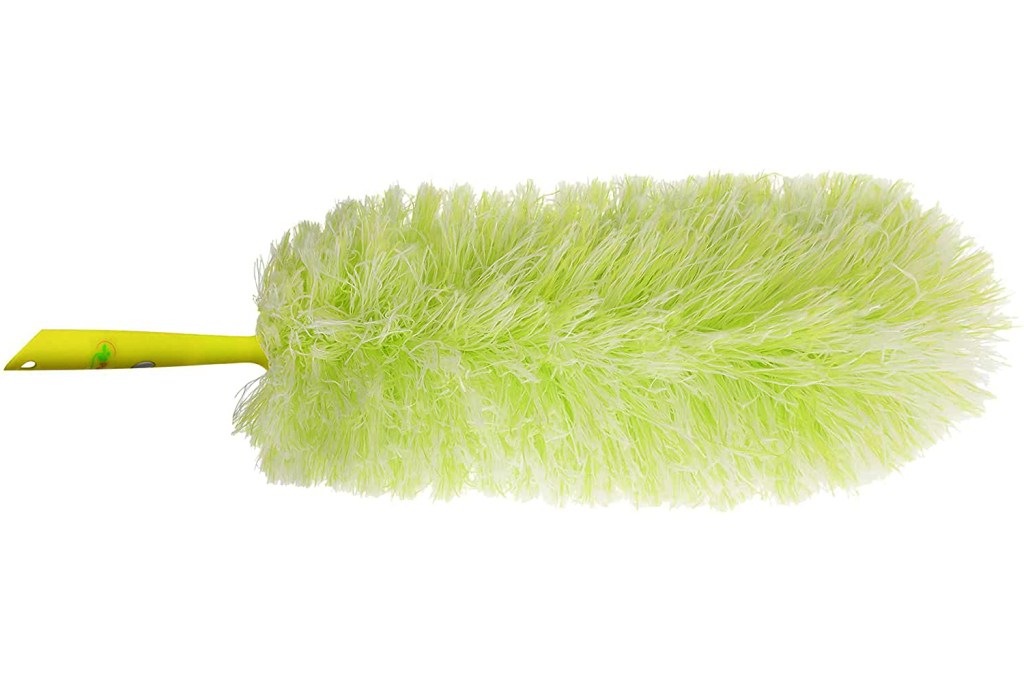 Versatility is very important for every household tool. The Pure Care Microfiber Feather Duster is considered a leading versatile ceiling fan duster. It can bend at any degree for more convenient dusting in hard-to-reach places and effectively remove pollen, pet hair, cobwebs, and other allergens. By covering a large surface with each swipe of its dust head — even in narrow spaces — the duster is engineered to cut dusting time in half.
Keep your feet on the floor and keep dust off your ceiling fan by using a good ceiling fan duster. These top-of-the-line ceiling fan dusters are sure to give you happy feet when it comes to dusting.
Editors' Recommendations