Screwdrivers, hammers, and a socket wrench set — these are tool-kit staples. Over time, they break down or go missing, so when you're ready to invest in a new set, take a look at our list of socket wrenches to find the right one. We've chosen well-made sets with durable construction and good handling. They'll give you the freedom and flexibility to get your jobs done right.
Socket wrench sets are a tool collection staple, but if you've had your set for a while, there's a good chance pieces are missing. Hand-me-down sets are likely the same way. It's time to invest in a well-made, comprehensive collection that will enable you to complete jobs without scrambling or making do with what you have. Start with one of our top picks for the best socket wrench set and get started on the right foot.
DEWALT Mechanics Socket Set
Best overall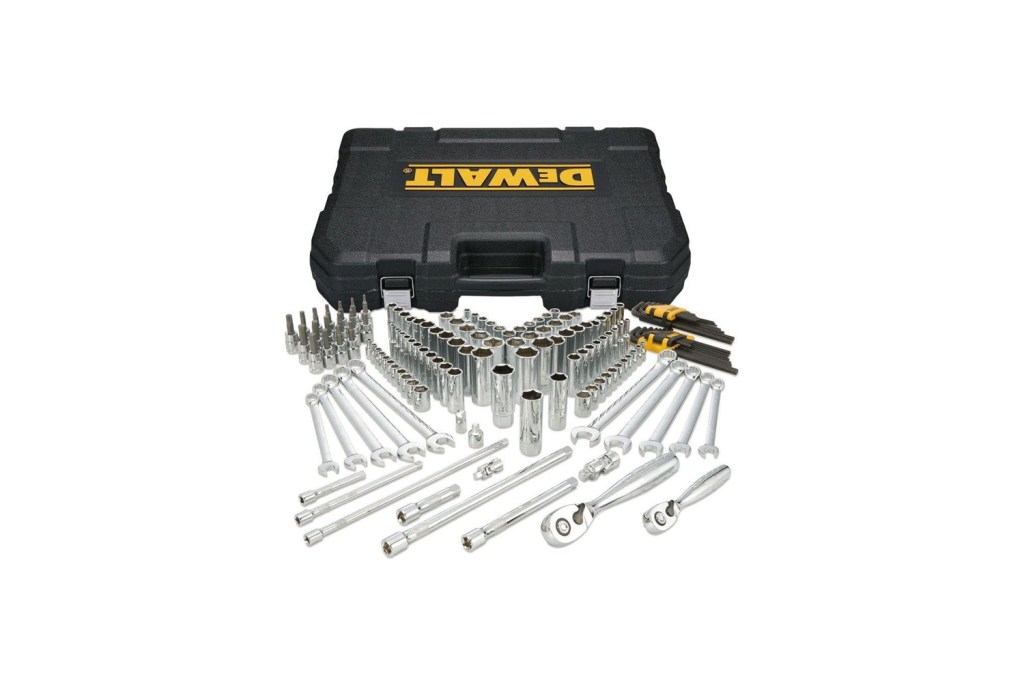 The DEWALT allen wrench socket set includes a full 156 pieces in every size you could need for complex or professional jobs. The set has a nonslip surface for better performance and gives you the grip you need to handle anything. It includes a five-degree arc swing and slim head for getting into tight spaces, while the laser-etched sizes won't ever wear off.
EPAuto Drive Socket Set
Best value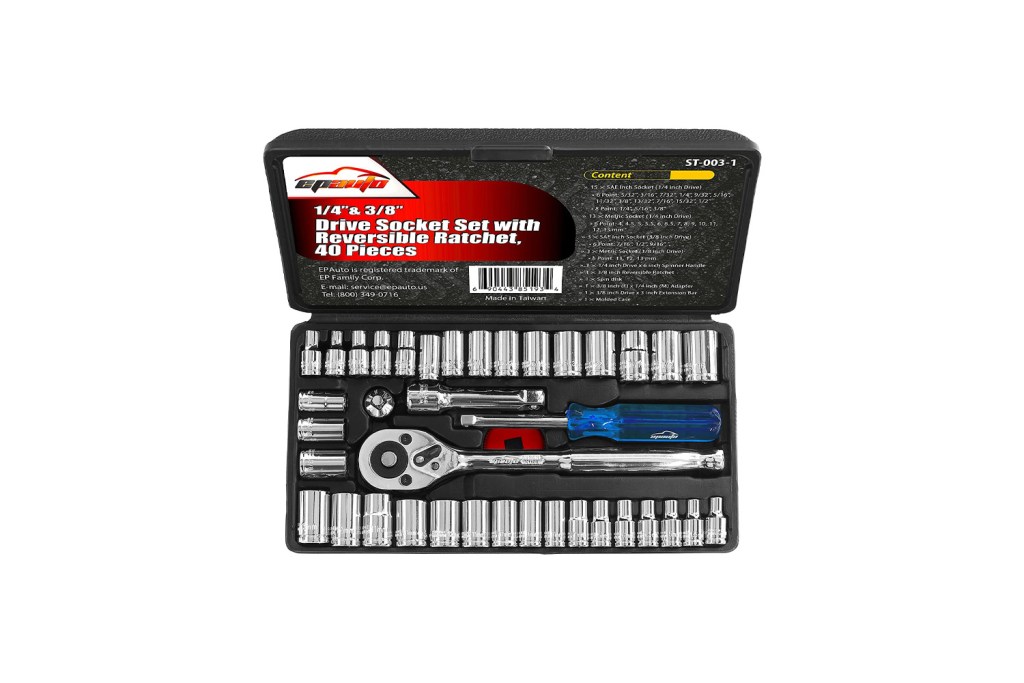 EPAuto's 40-piece set comes in a hardshell case designed to keep pieces in place. It includes everything you need for a variety of jobs while also helping save you some money. The set uses a hardened chrome finish to preserve the integrity and resist rust. The handle is simple to operate, and it provides plenty of power and torque for a variety of jobs.
DEWALT Socket Set
Best basic set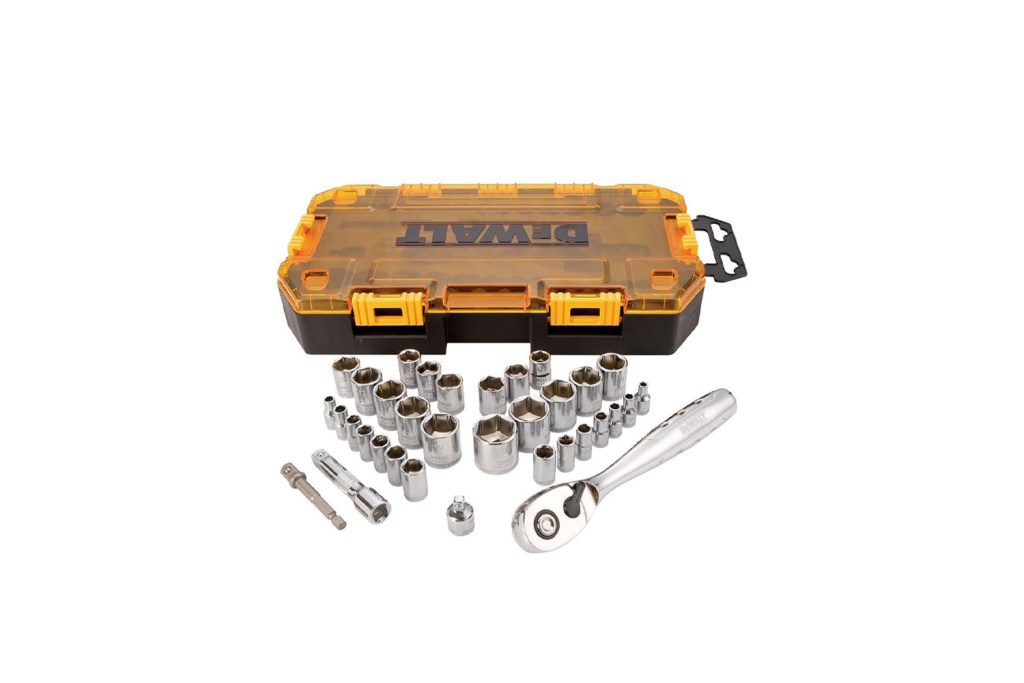 If this is your first socket set, the DEWALT basic kit is an excellent option. It features DirectTorque technology for better performance, and a polished chrome finish that resists rust and corrosion. The package includes 34 pieces and comes with a hardshell case with slots for better organization and to prevent pieces from falling out.
Quality tools can make all the difference, no matter what you're doing. With one of the wrench and socket sets from our list, you'll be able to handle a number of jobs, and you'll never struggle to find the right size socket. Give yourself the gift of quality tools and realize your repair goals no matter what comes up.
Editors' Recommendations