Even though they extend well more than 20 feet, cobweb dusters with extension poles still enable good and accurate dusting control. Many feature a swivel brush to improve control, and others provide a duster that can be machine-washed. These leading cobweb dusters with extension poles are quite alluring because of the helpful features they sport.
Cobweb dusters with extension poles can reach as high as 28 feet, providing more of an opportunity to clean up what spiders leave behind at dizzying heights. Some of the dusters have pieces to extend their height while others have a telescoping handle. No matter how high you need to reach, these cobweb dusters with extension poles can serve you well.
DocaPole 20-Foot Reach Dusting Kit
Best extendable handle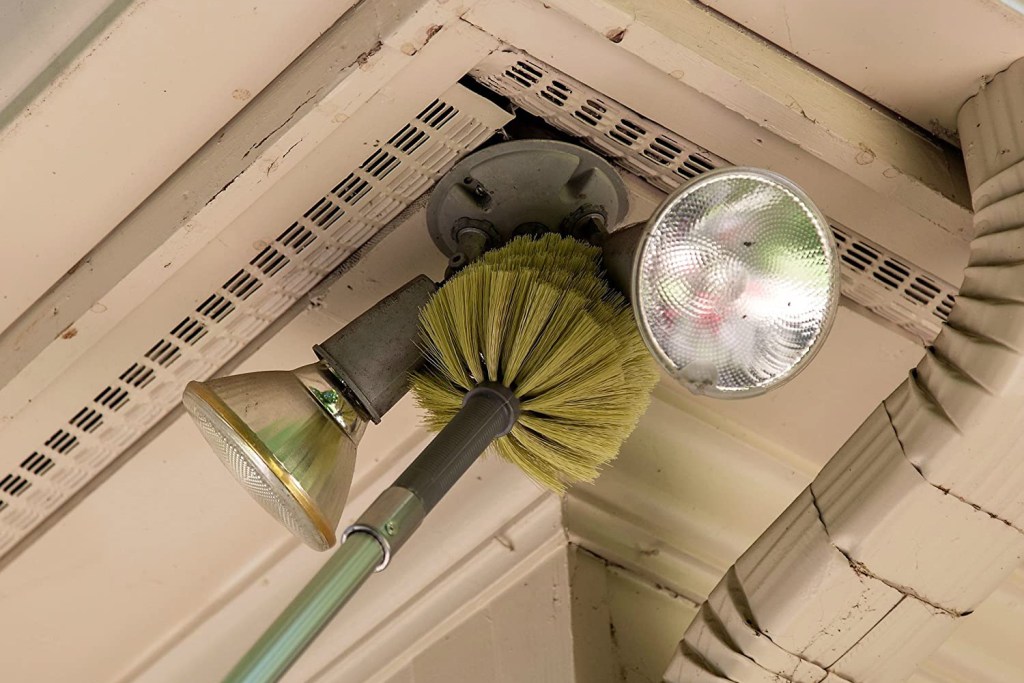 If you need to dust away cobwebs at very high heights, try the DocaPole 20 Foot High Reach Dusting Kit. It offers up to 20 feet of reach and includes a 5 to 12-foot extension pole with 180-degree hinge tip, cobweb duster, microfiber feather duster, and a chenille microfiber flex-and-stay ceiling fan duster. The kit is designed to effectively remove dust and dirt, and protect surfaces while you clean bookshelves, bookcases, high-ceiling fans, pianos, chandeliers, and other light fixtures, plus vaulted or cathedral ceilings.
Ettore Professional Cobweb Duster
Best overall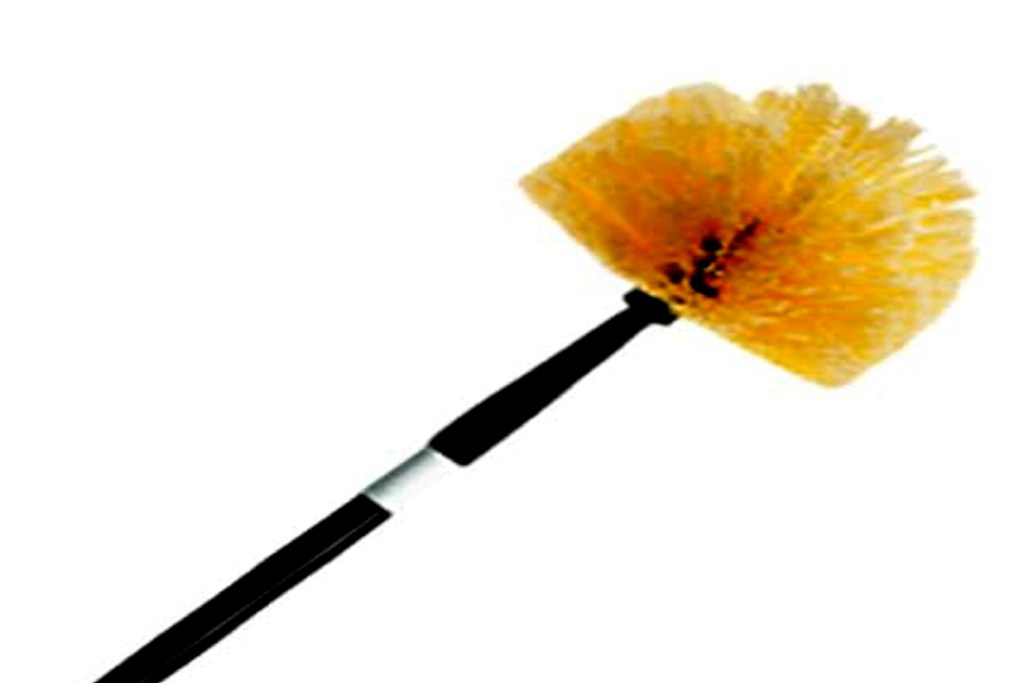 For multiple long-reach dusting jobs, a solid overall cobweb duster with extensions is best. That's the Ettore Professional Cobweb Duster in a nutshell. It features a three-section steel handle that extends 9 feet and bristles that are ideal for cleaning high corners and crown moldings. The duster's contoured shape with soft bristles can remove dust and cobwebs from window screens.
EVERSPROUT 5-to-13 Foot Cobweb Duster
Best aluminum pole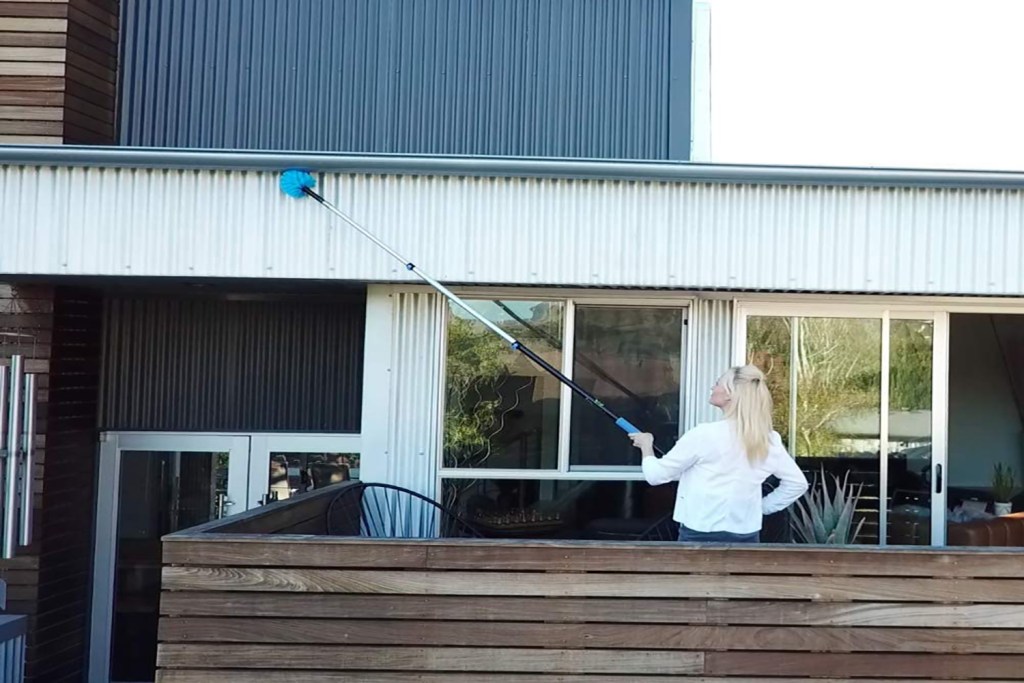 Lightweight and durable — that describes the EVERSPROUT 5-to-13 Foot Cobweb Duster's attractive aluminum pole. The duster twists onto a three-stage aluminum extension pole that can extend to any custom length from 5 to 13 feet, and reach up to 20 or more feet when standing. The bristles are stiff but engineered with enough give to remove pesky spider webs either indoors or outdoors.
Reach up to high ceilings and take down annoying spider webs with a cobweb duster featuring extension poles. These far-reaching models can hit all of your hard-to-reach spots.
Editors' Recommendations