It's not enough to have one screwdriver. As you make repairs, build new structures, or work on your job site, having a well-made set of screwdrivers saves you time and frustration. Whether you need a good kit to replace all your hand-me-down screwdrivers or your current set is falling apart, it's time to upgrade to one of the quality kits from our list.
These durable screwdriver kits offer you a range of capabilities. They're well-designed and easy to grip, giving you more control over your jobs and better results. It's amazing what a well-made screwdriver can do, and with an entire set, you could stop scrambling to find the tool you need. Let's take a look at our choices for the best screwdriver kits to help get you on your way.
Syntus Screwdriver Set
Best Overall
Everyday repairs require modern solutions. This handy kit from Syntus includes everything you'd need for simple day-to-day repairs in a condensed, easy-to-use format. You get a large storage box with slots, a screwdriver handle with storage right in the handle itself, and a mini kit designed for electronic repair. It's convenient, easy to carry, and customizable.
GEARWRENCH Screwdriver Set
Best Variety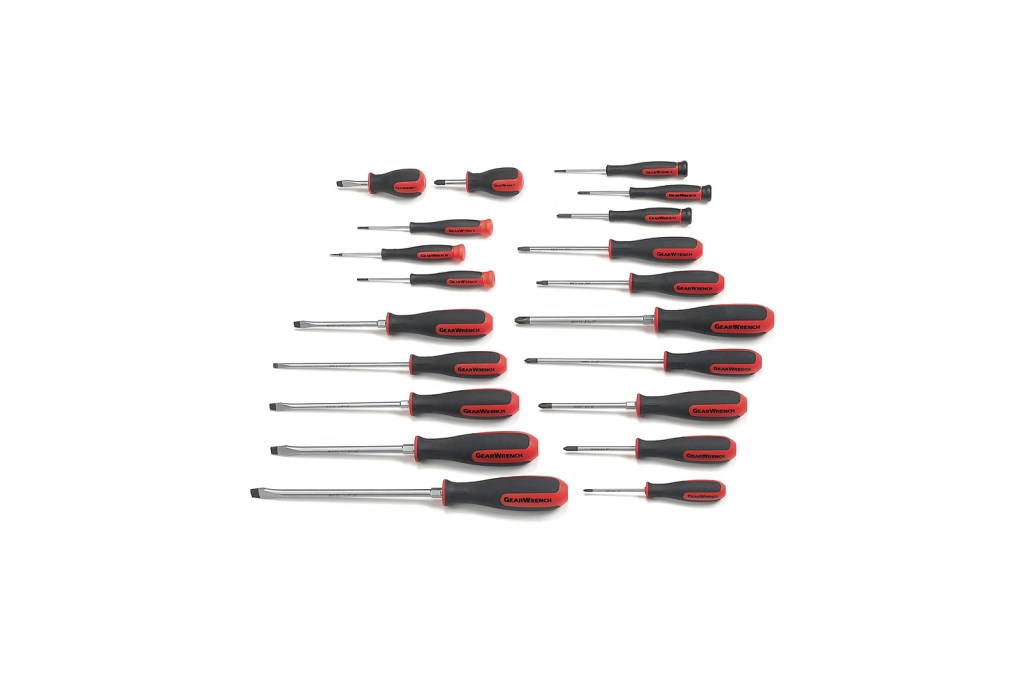 GEARWRENCH offers the variety you need complete with ergonomic handles and comfort-grip material. A speed-zone handle design provides faster rotation, and a nonslip metal oxide tip improves accuracy. The blades are laser-etched with both size and part number for fast identification that won't wear off over time, while their full-alloy steel is rust and corrosion-resistant.
TEKTON Ratchet Screwdriver
Best Value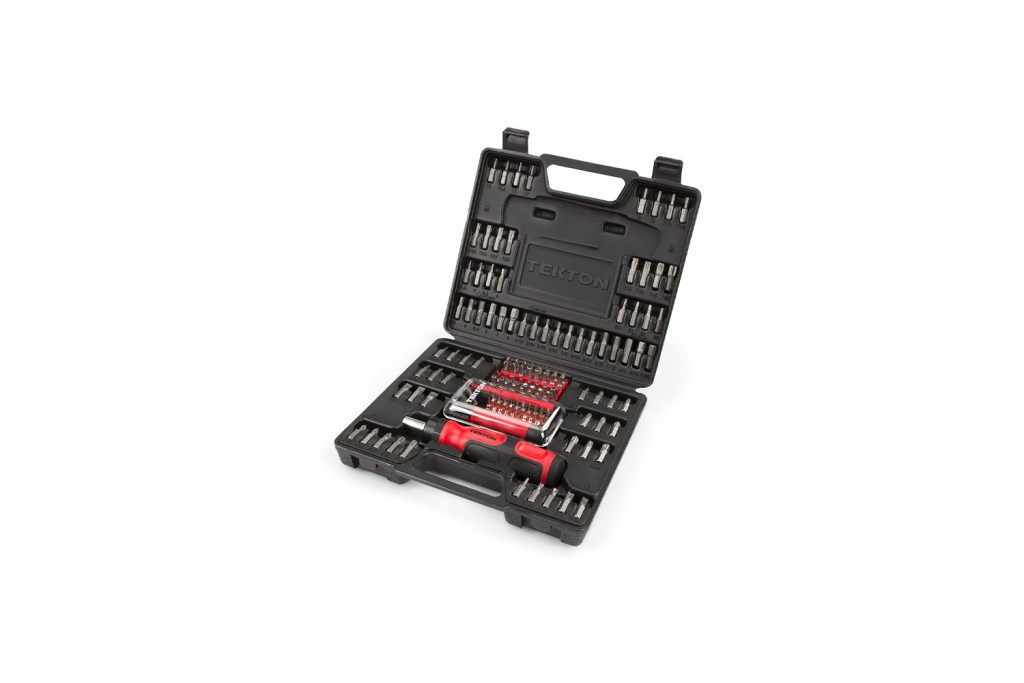 TEKTON's 135-piece set gives you everything you need, screwdrivers and beyond. This is an excellent kit for beginners to professionals, and it is designed for users who don't have a lot of tools already. Quality pieces with comfort grips ensure smooth and accurate use, while a hardshell case and molded slots keep everything in place. Plus, there are even sizes for small electronics repairs.
Ensure that your tools are up to par for whatever job or creation you have. The kits on our list give you durability and solid handling while ensuring you have the best chance of your projects turning out right. Don't let a repair or new build sneak up on you without the right set of tools. Use one of the kits from our list and never worry about your tools failing you.
Editors' Recommendations