Mops and brooms may not be enough when you want to clean large areas efficiently and thoroughly. Floor squeegees help eliminate dirt, large pieces of trash, or water from your floor. Armed with any squeegee from our list, you can clean your whole house in no time and still have the whole day to yourself.
Floor squeegees feature different broom heads and handles. Common broom-head materials include natural rubber and foam. Bristle-type brooms are best for catching pet hair from rugs, while one-piece scoop style heads are ideal for pushing debris, snow, and sludge from outdoor surfaces.
Handles are typically made of steel, plastic, or a combination of both. Now that you're familiar with the basics, check out our top choices in detail.
Evriholder FURemover Broom with Squeegee
Best for pet hair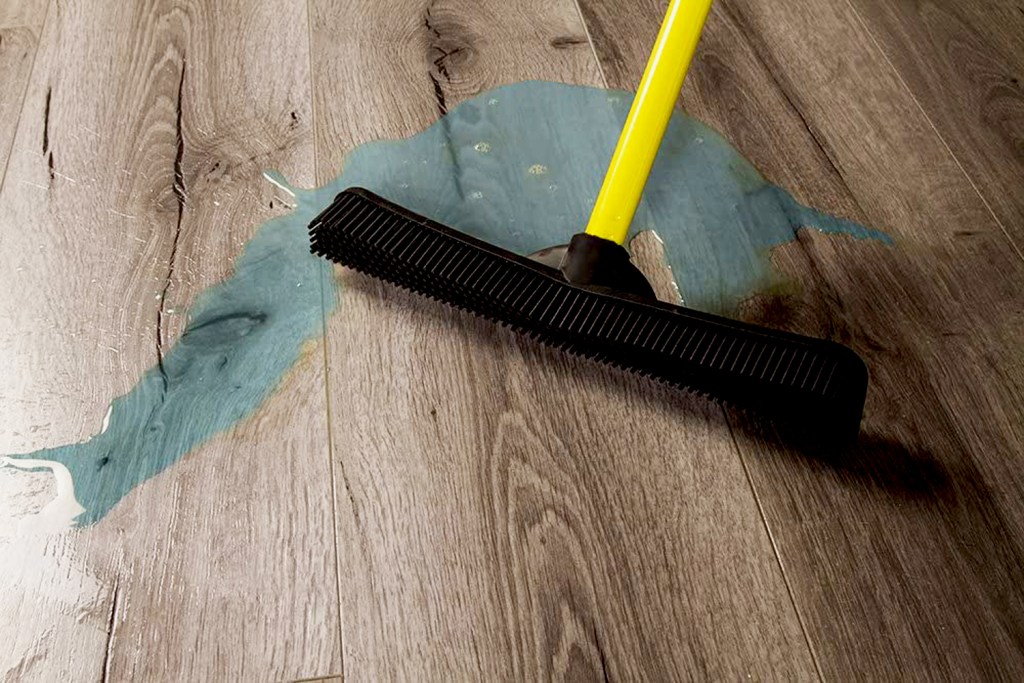 Keep your rugs, carpets, and hardwood floors pet-hair-free with Evriholder's FURemover squeegee. The rubber draws pet hair and can be washed with soap and water. The extendable handle measures 60 inches at its longest.
Ettore Curved Industrial Floor Squeegee
Best for heavy use
The Industrial Floor Squeegee from Ettore is a scoop-style model with a scraping edge that's ideal for cleaning up job sites. With galvanized steel as its base material, it can withstand chemicals and other harsh solutions. It's available with or without the wooden handle.
Ettore Wipe and Dry Floor Squeegee
Best for home use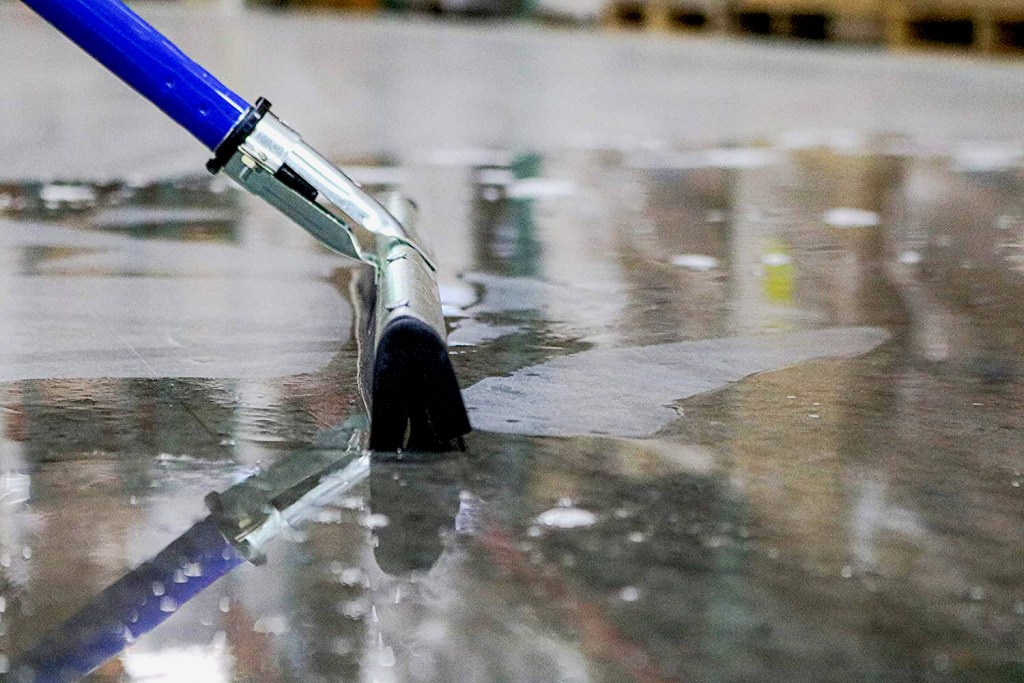 If you need a two-in-one model, opt for Ettore's Wipe and Dry Floor Squeegee. The foam rubber broom head performs well on tile, brick, grout, and wooden decks. Its aluminum handle measures at 53 inches long, so you can keep your feet away from liquids as you clean.
Floor squeegees are useful for clearing up various surfaces such as brick, tile, concrete, and wood. Different broom heads offer different cleaning capacities. For instance, a rubber broom is ideal for cleaning pet hair off carpets, while a steel head is best for cleaning industrial sites from debris. Choose any of the floor squeegees on this list to keep your surfaces neat.
Editors' Recommendations