You may have used an ineffective plastic duster for years that didn't pick up dirt all the way. The solution is a lambswool duster, which fully catches all dirt and dust material from your knickknacks or surfaces. Take a look at our favorite lambswool dusters on this list to help you find the right one for your home.
You can also keep a duster in your car to wipe down your windshield and air vents. These are especially useful during allergy season or dry months when air matters are more pronounced.
Most lambswool dusters are hand-held, but there are longer handles available for high ceilings and shelves. Many of these tools also feature storage hooks, so you can hang them up to save space. Check out our favorite lambswool dusters to keep your home immaculate.
J&A Lambs Wool Duster
Best overall
The J&A Lambs Wool Duster is the best overall option. It's soft enough for dusting valuables yet effective for computers, furniture, and plants. If you're short on space in your household, a leather storage strap allows for vertical storage.
Norpro Pure Lambswool Duster
Best for hard-to-reach areas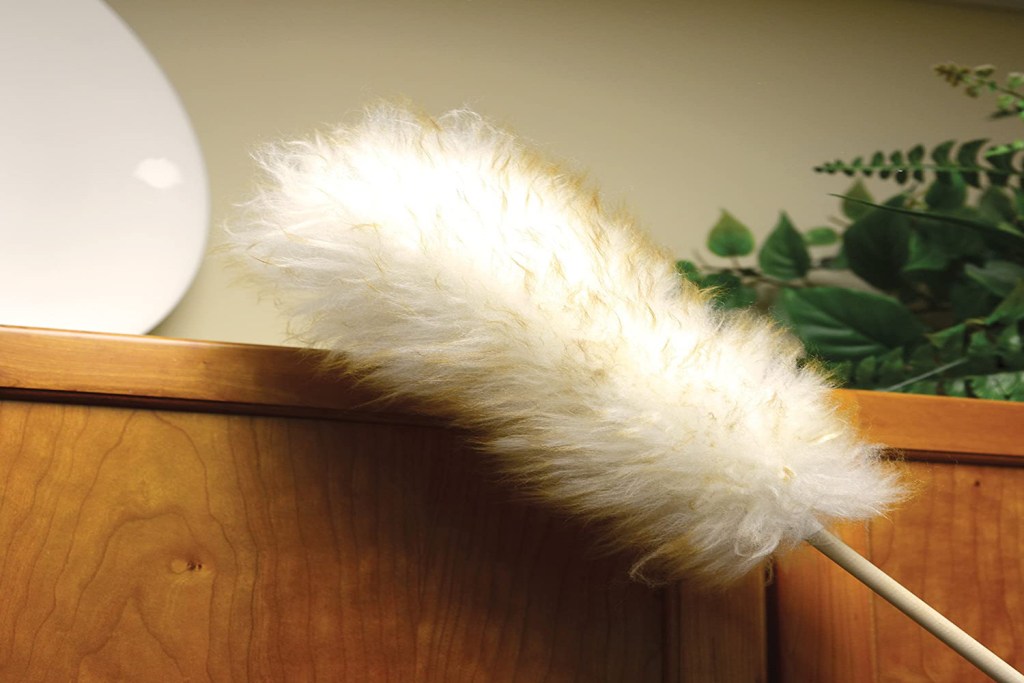 With the Norpro duster, you can clean hard-to-reach areas like between window blinds, overhead fans, and bannisters. The 4-foot-long handle comes in one piece, so you don't have to deal with fussy extension poles.
Green Vivid Lambswool Duster
Best durable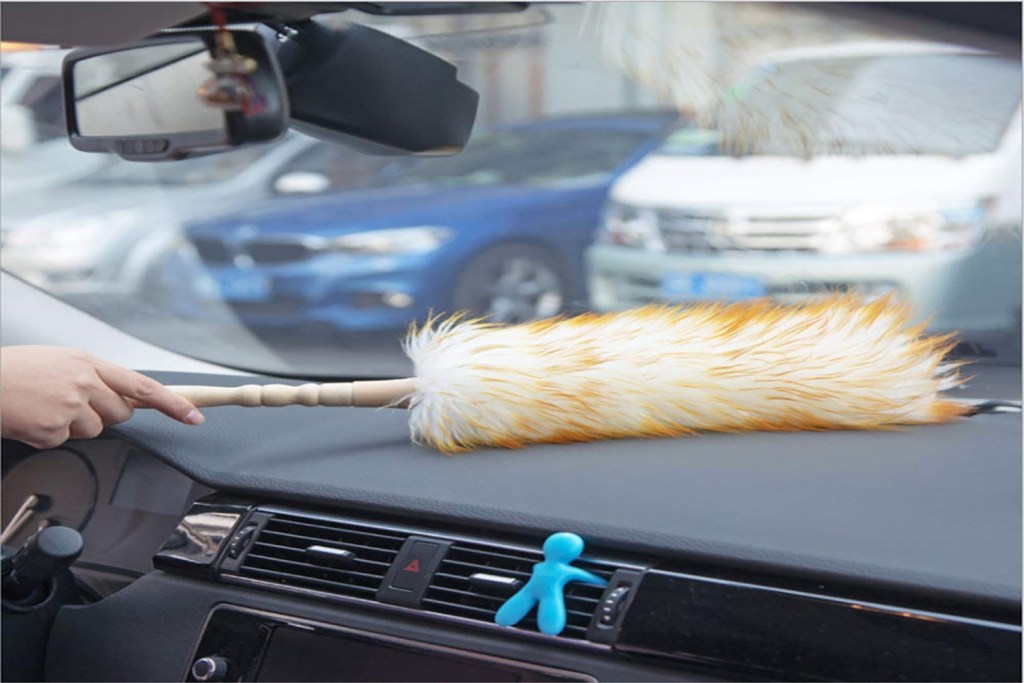 The Green Vivid lambswool Duster is not only extremely durable, it's also aesthetically appealing. The high-quality solid-wood handle and the white/tan gradient brush head won't look out of place hanging on your kitchen wall.
Lambswool dusters are effective at trapping dirt because of lanolin, a natural substance that attracts dust. Instead of swirling dust back into your home, these dusters pick up dust from valuables and furniture and keep it off. Add a lambswool duster into your household-cleaning supply and experience cleaner air and spotless surfaces.
Editors' Recommendations