Underline, emphasize, and get creative with a set of highlighters at your desk. These functional and fun tools add excitement to any project, homework, or client paperwork. They'll help you think outside the box and enhance your problem-solving skills.
Highlighters are essential work tools for all types of businesses and students of all ages. These versatile markers can also be used to create art projects or add a little bit of fun to your everyday tasks. Let's take a look at our favorite highlighters for use at home, school, or the office.
AmazonBasics Chisel Tip Ink Highlighters
Best Value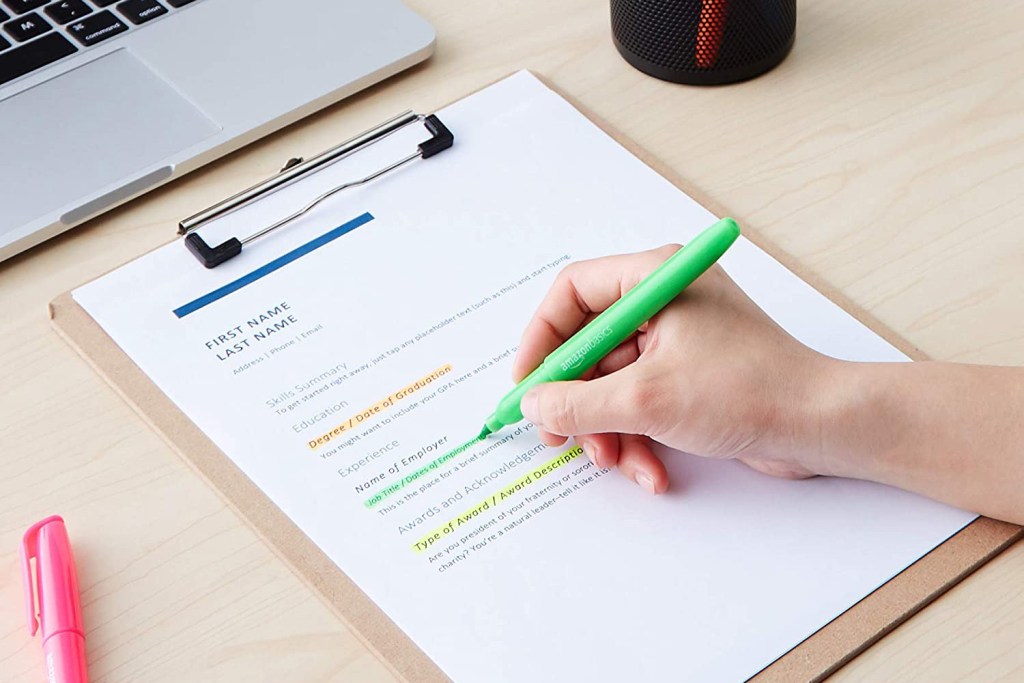 Featuring 12 chisel-tip markers, the AmazonBasics Ink Highlighters are perfect for broad and fine emphasizing. Use this assortment of super-bright fluorescent colors to enhance your work with this long-lasting, economical set. With a comfortable grip, these pen-shaped highlighters are ideal for frequent users looking to avoid hand fatigue.
Arteza Highlighters Set of 60
Best Assortment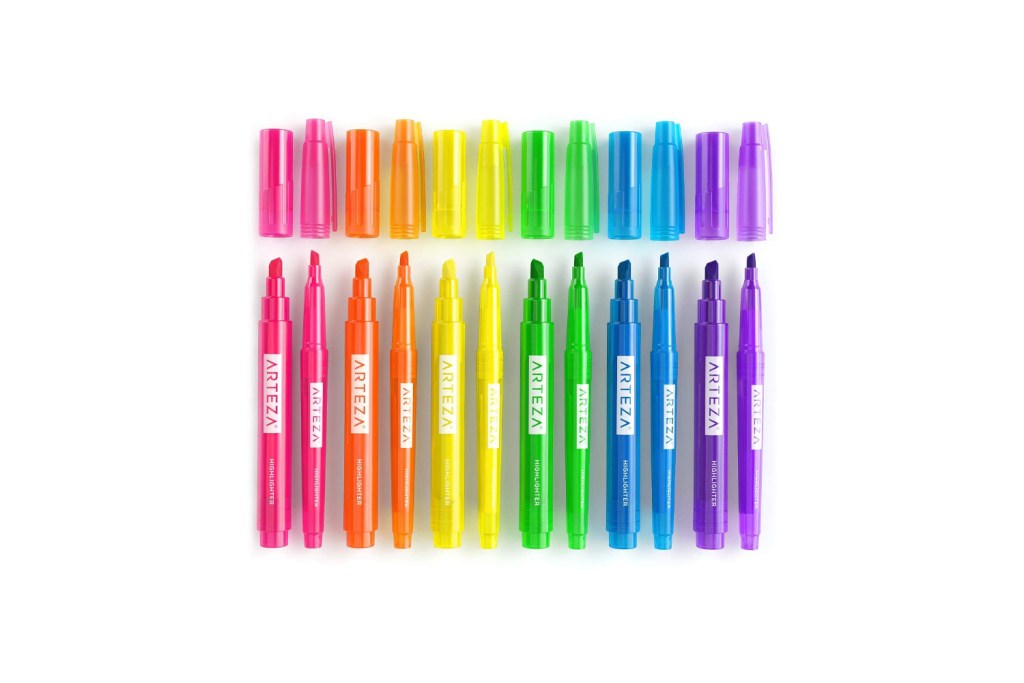 The Arteza Highlighter set features 60 markers in six fluorescent colors for the best assorted pack of premium highlighters. It includes 30 broad and 30 narrow tips, so you choose the perfect width for every job. Avoid smears or smudges with these superior-quality highlighters.
Sharpie Accent Retractable Highlighters
Best Retractable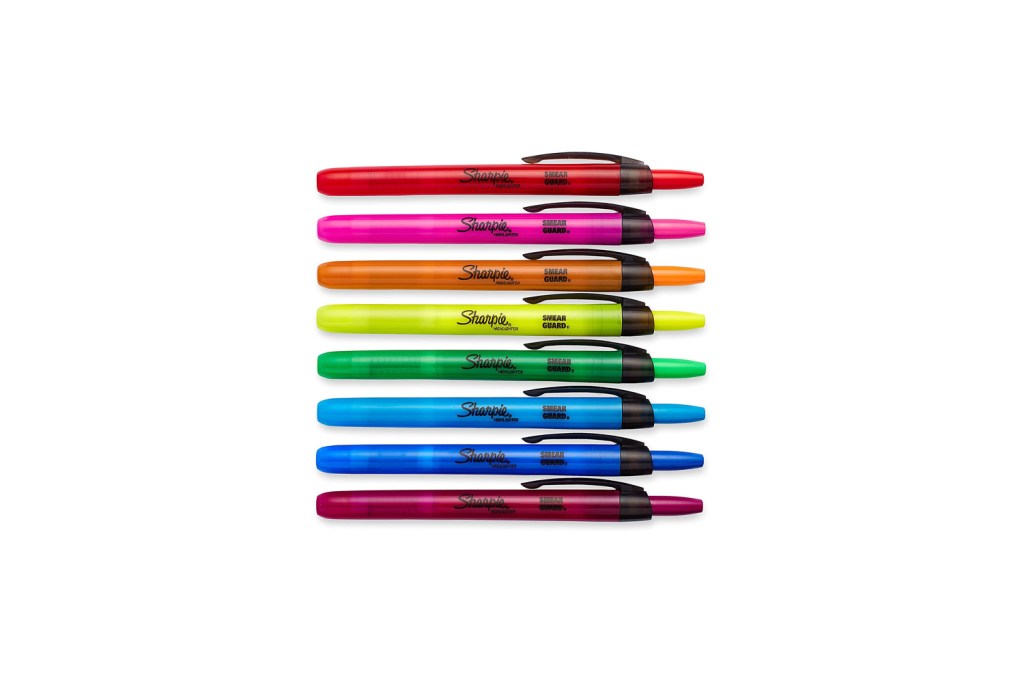 With eight vibrant colors, the Sharpie Accent Retractable Highlighters feature a retractable chisel tip that glides easily and won't bleed through most paper. Just click and mark your important notes for efficient study sessions or to emphasize the most important data to access info easily. With no cap to lose, these markers will last longer without drying.
Learning and working are always better when you add color to your tasks. With highlighters, you can be more efficient, productive, and creative. No matter how big or complicated the job is, you can tackle it with the organization and liveliness of the highlighters on our list.
Editors' Recommendations