Modern professionals have all sorts of gadgets and technologies to help them stay organized, but one of the best ways to stay on track is still pen and paper. There's even a tactile benefit to keeping notes and a schedule on paper.
Instead of trying the next flashy gadget, use a simple paper method to help you stay on track, organize your thoughts, and plan for the future. Some of the best notebooks for work are simple yet functional options designed to direct your thoughts and actions for success. Let's take a look.
The meeting notebook
Meetings can be productive — or they can be difficult to manage. A good meeting notebook helps you plan ahead for the meeting — whether you're hosting or just attending — and gives you the flexibility to fill in notes, write calendar entries, and gather contact information.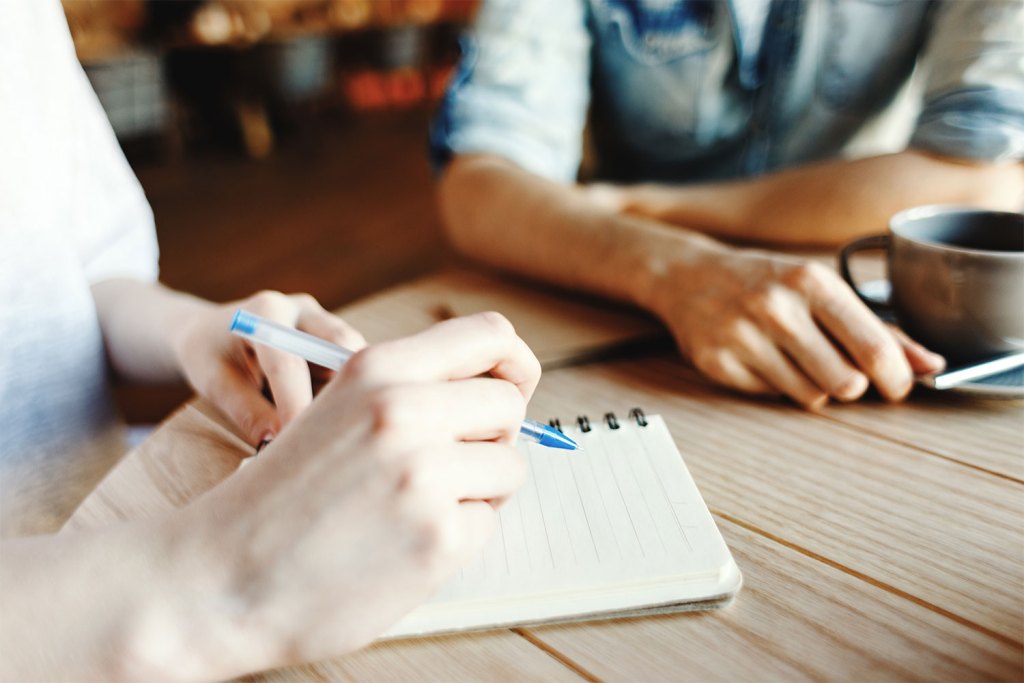 Notebooks with removable pages are a good option for meeting notebooks because they give you the chance to move pages around. If you have a quick meeting for update purposes, you can use a single sheet. If you have a planning meeting for launching a new sprint, you can move sheets over to accommodate lengthier notes.
With this flexibility, you'll never run out of sheets during a meeting, and you can gather all your necessary info in one place for future action.
The content planner
Many businesses must have an online presence, and if that applies to you, content is a vital part of that strategy. A notebook designed to wrangle your content helps you create cohesive messaging, and you'll never forget a post upload.
Content planners give you the space to organize your branding, which is vital for organic marketing and creating trust. Content planners provide an easy layout for seeing several weeks of content at once. In some cases, you can see entire quarters of content.
They're flexible for using with the platforms you prefer and ensure your preferred social channels are covered. Some of them offer prompts, helpful for those of you who need some inspiration, and you can make lists targeted with daily income-producing actions (IPAs). Plus, some offer success trackers, helping you manage what's working and what isn't.
These planners work well with online scheduling tools because you can brainstorm the content you need and execute it online.
The paper calendar
Paper calendars help you track your daily activities and view activities for the coming months. They work in conjunction with your electronic planners, helping you cross-reference recurring activities and giving you a quick way to jot meetings or calendar events down.
Paper calendars come in all shapes and forms. Small monthly notebooks help you keep track of your appointments, while elaborate, hour by hour calendars give you a way to schedule your tasks down to the minute.
Undated calendars help you focus on activities when you have them, perfect for professionals with changing responsibilities and one-off tasks. The planner is there when you need it, and you won't worry about wasting space on slower days.
Blank notebooks
Sketchbook-style notebooks give you the space to brainstorm in a variety of ways. You aren't tied to lines on a page or calendar entries. Instead, you can explore creative strategies for solving a variety of obstacles or creating new products and services.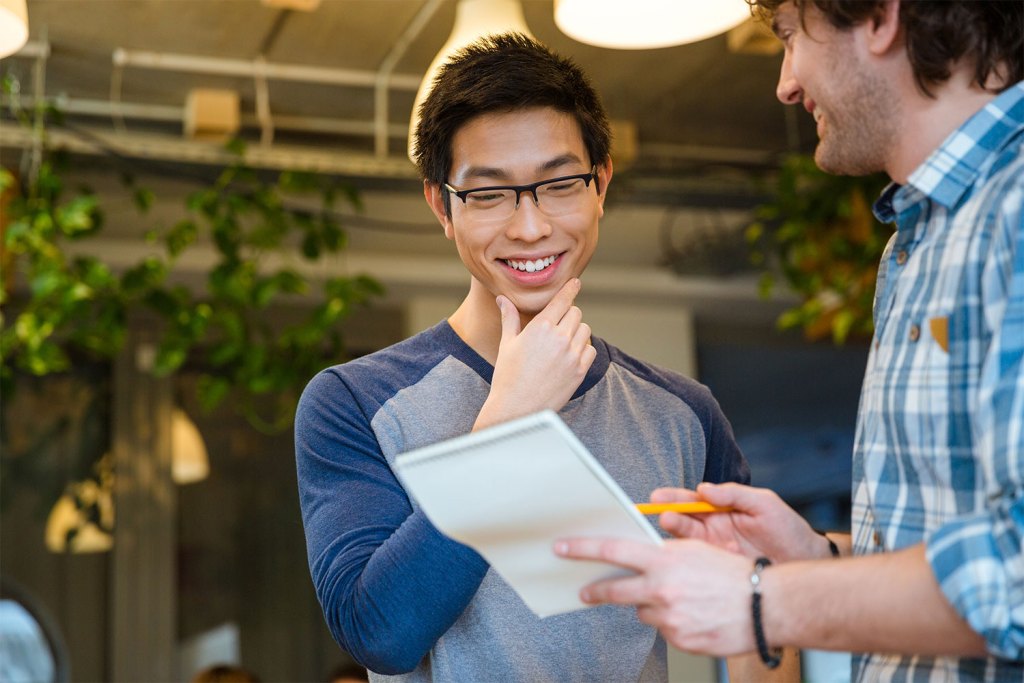 Blank notebooks are convenient for work because of their sheer flexibility. Do you need a specific type of calendar but can't find one? Draw one out in your blank notebook. Do you need a big space to sketch out your thoughts or inspirations? Use a blank notebook. Maybe you need a small notebook to tear out pages with vital information or lists? Try a tiny blank notebook.
These flexible work notebooks are good for meetings, lists, calendar entries, brainstorming, and just about anything else. Choose one with quality paper and you'll always be glad you have it around.
Choosing the right notebook
No matter what type of notebook you need, there are a few things you need to look for. Keep these characteristics in mind as you make your decision.
Quality paper:

Cheap notebooks with flimsy covers and thin paper will only frustrate you. Your pen will bleed through and it won't stand up to travel. Choose a notebook with a quality cover and well-made paper for the best performance.

Durable rings:

If you choose a three-ring notebook, make sure the rings are durable and leave no gaps. You should be able to open and close the rings easily without readjusting the teeth each time.

Functional size:

If you travel a lot to job sites, a desk-sized notebook may be inconvenient. If you have a lot of detail, a tiny pocket notebook may not have enough space. Consider where and how you work and choose a notebook that balances size with convenience.
The best notebooks for work depend on your work style
Notebooks should work with your work style and not force you to conform to a system that doesn't work for you. Whether it's a blank notebook or a specialized one like a content planner, your notebook needs to keep you organized effortlessly.
Take a moment to think about where you work most often and how a paper notebook can enhance your productivity levels. Also, consider how your paper notebook can fit with the technology you already use. Planning and staying organized should be a seamless experience.
The notebooks we recommend are some of the best notebooks for work, giving busy professionals an edge and ensuring that on-the-go professionals can stay productive. It's time to go back to tried and true paper methods to enhance your work.
Editors' Recommendations