Also referred to as a crowbar, wrecking bar, or nail puller, a pry bar has many uses. Pulling nails would be the most obvious, but the bars also can pry the top off a wooden crate, demolish cabinets and countertops, or pull up old floorboards. These top-notch pry bars can help you with a number of jobs, some of which tend to come up unexpectedly.
If you've ever watched a home-improvement show, one of the activities that gets people on those shows excited is demolition work, such as removing countertops. A pry bar is a very handy tool for any demolition or remodeling project. Consider one of these leading and effective pry bars when you're going to tackle one of those projects.
GearWrench Extendable Pry Bar
Best Overall
High quality is of high value when it comes to a pry bar. The GearWrench Extendable Pry Bar has top quality in spades. Its 48-inch extendable and adjustable pry bar can reach areas that are inaccessible to a fixed-head tool, and its head can rotate 180 degrees through 14 locking positions for better access and leverage. Moreover, its compact design better accommodates work in tight spaces.
TEKTON Angled Tip Handled Pry Bar
Best Budget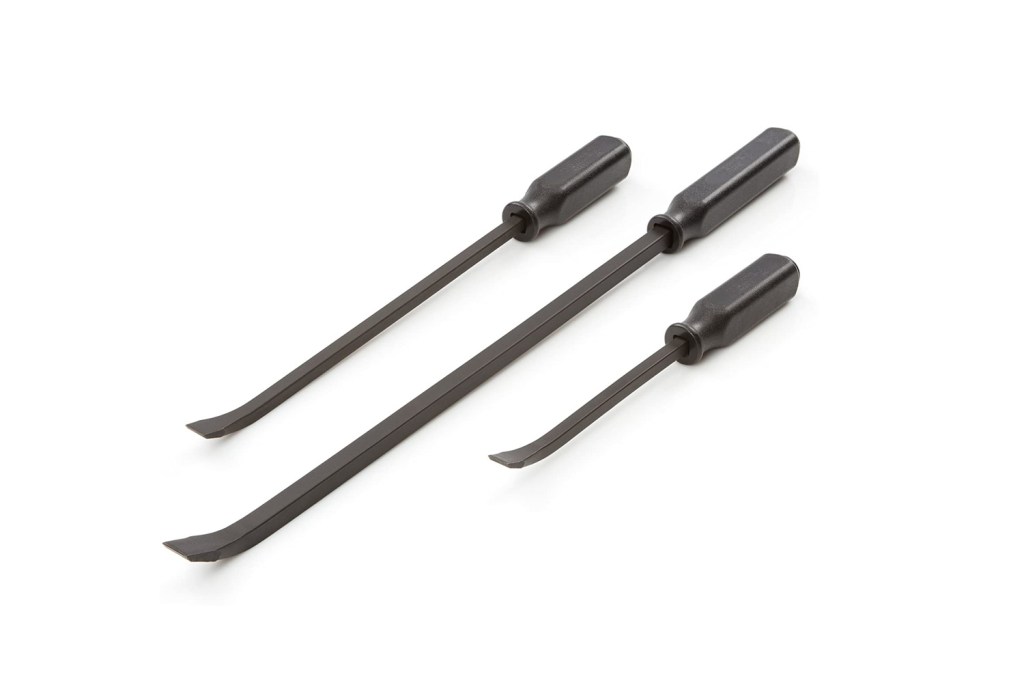 Pry bars can be hard on wood objects, but they don't need to be hard on your budget. The TEKTON Angled Tip Handled Pry Bar is both affordable and practical, offering three pry bars in different lengths featuring angled tips for more high-leverage prying or lifting. Their sharpened chisel ends can wedge into tight spaces, and large-textured poly handles offer a more comfortable, nonslip grip.
Crescent Pry Bar
Best Value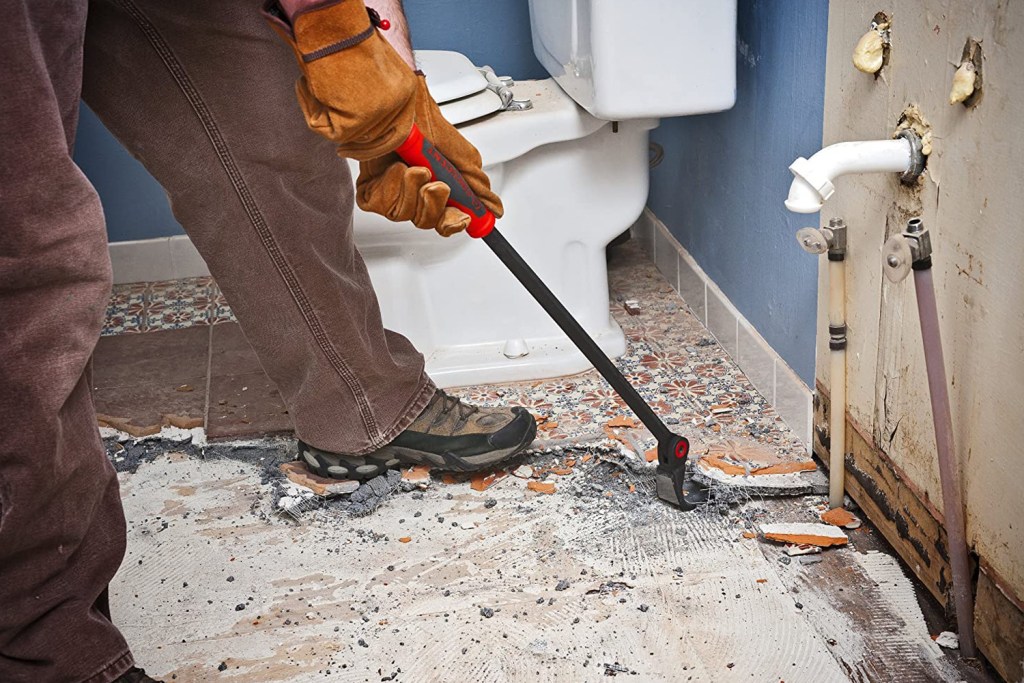 Think overall value and versatility when considering the Crescent Pry Bar. The high-quality value option is a 30-inch indexing flat pry bar in black and red colors. Its head indexes through over 180 degrees and locks in 15 positions for maximum access. The pry bar offers a raised heavy-duty striking surface on the head to assist in demolition; an angled head with nail slot for prying and pulling nails or boards; and a durable two-tone grip for comfort, control, and slip prevention.
Up the ante on your demolition and remodeling projects with a solid pry bar. These leading pry bars are solid buys. They are durable, hold in place securely, function in tight spaces, and are easy on hands. Get a hold of one soon to begin prying.
Editors' Recommendations