A ratcheting screwdriver saves effort and time because a hand doesn't need to be removed from it or a grip be changed when the tool is used to torque down on a fastener. Constantly changing hands or a grip can increase fatigue and lead to discomfort. To gain that comfort and convenience, grab one of these leading ratcheting screwdrivers.
If you loosen your grip while placing or removing a screw with a traditional screwdriver, you're more likely to lose contact with the screw head or strip the screw. A ratcheting screwdriver helps ensure you won't lose your grip while fastening or unfastening. To get your grip on a top-notch ratcheting screwdriver, consider one of these handy options.
Jakemy Ratchet Screwdriver
Best value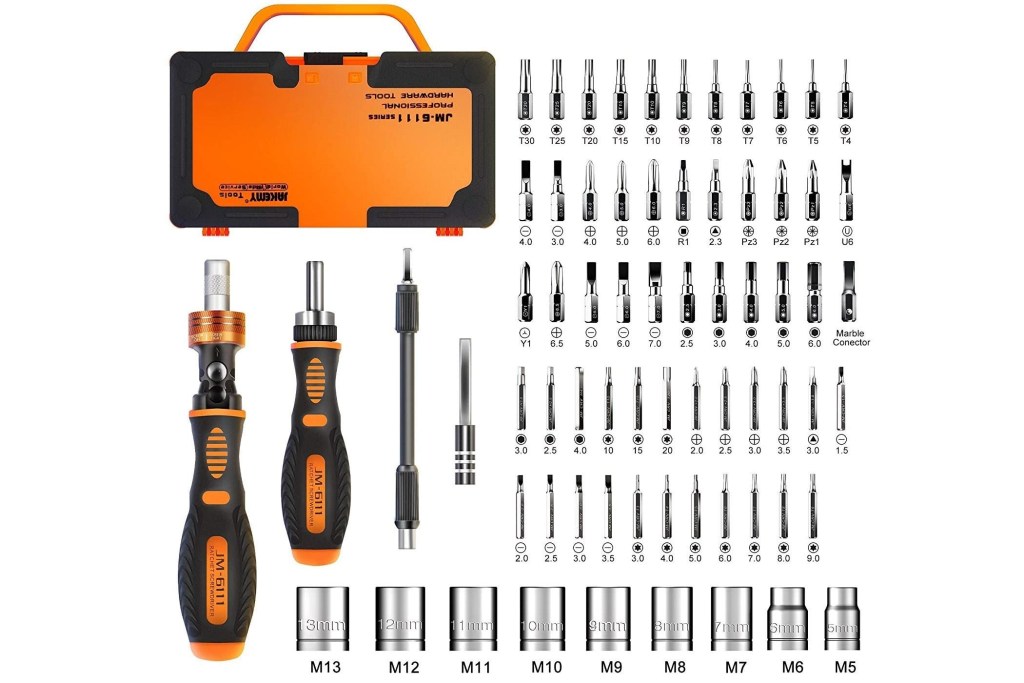 The Jakemy Ratchet Screwdriver offers high value as a 69-piece set tailored for household repairs or furniture, car, computer, or electronics maintenance work. It includes 55 types of steel bits produced from chrome-vanadium steel for higher durability and corrosion-resistant performance. The sturdy blow-molded carrying case can be used to store or transport all pieces in the set.
Stanley Ratcheting Screwdriver
Best budget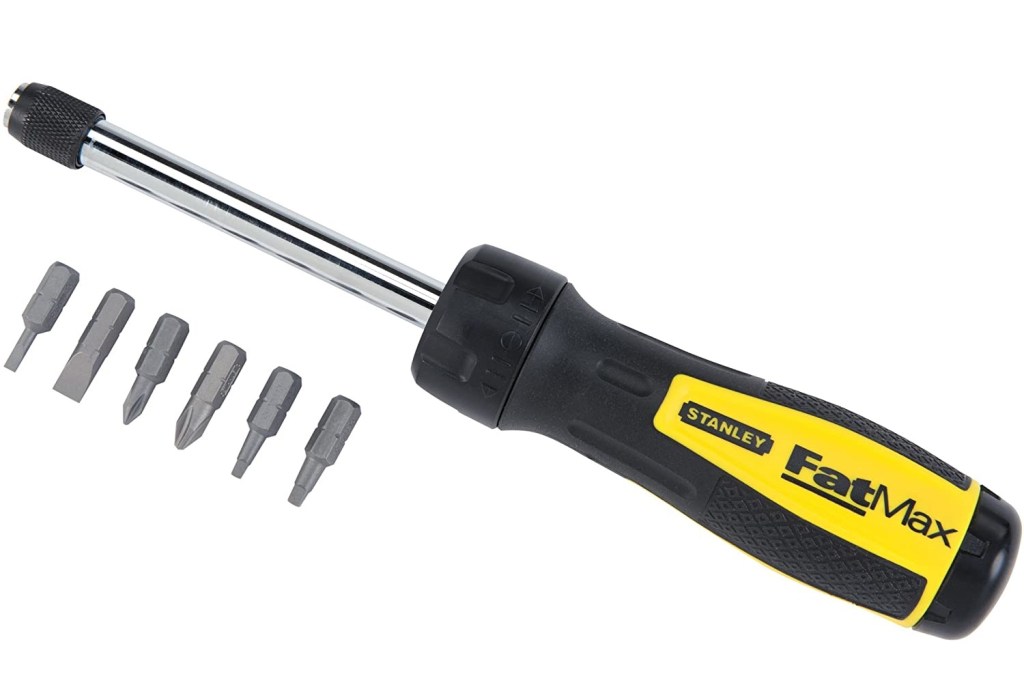 Go for high performance at a low price with the Stanley Ratcheting Screwdriver. It sports a three-position ratcheting mechanism that enables clockwise, counterclockwise, and locked ratcheting actions, and a quick-release magnetic bit holder that accommodates faster and more secure bit changes. The screwdriver also offers convenient bit storage and a bi-material textured handle that affords higher torque.
ORIA Precision Screwdriver
Best compact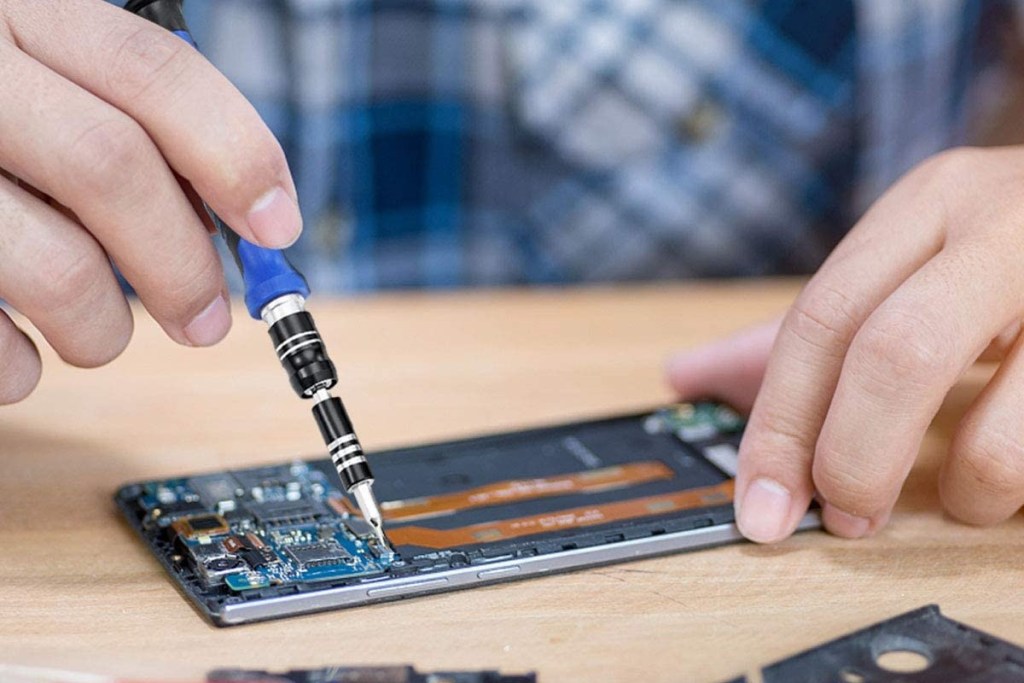 If you're shopping for a compact ratcheting screwdriver, you should consider the ORIA Precision Screwdriver. It's sold as a small 60-piece kit featuring a compact screwdriver with a flexible shaft, 56 bits, and an extension rod for work on mobile phones, game consoles, tablets, or PCs. The nonslip driver is machined from a single piece of aluminum and covered with silica gel, and it features a ball bearing-mounted swivel top engineered to simplify operations.
Keep your tool on a fastener and remove or install it quickly by employing a ratcheting screwdriver. These top-quality models promise quick and accurate ratcheting.
Editors' Recommendations