You can see a variety of rivets in different leather-working projects. These rivets usually put two different pieces of leather together and therefore have a flat fastener on the back to use. The rivet has its practical uses, but there are also aesthetic reasons why you should use them. They are stylish and can add flair to the project with a simple punch and fasten.
Some rivets will last longer than others, so you have to make sure that the type of rivet you will be getting will fit the project that you are working on. You may not want to get a long-rod rivet if all you need is to fasten two pieces of leather together. You may not want to get a leather-working rivet if you are planning on fastening metal, either. Check out our list for which rivets will be right for your project and save yourself the headache.
Tradespro Aluminum Rivet Assortment
Best Overall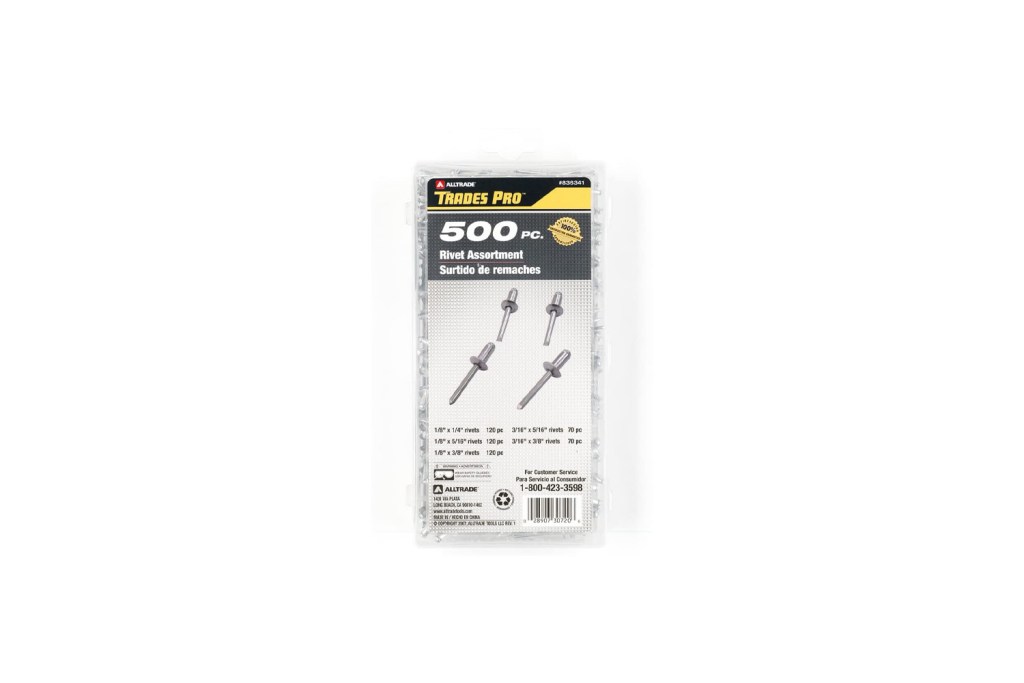 The Tradespro Aluminum Rivet Assortment is a great value to get an array of rivets without going through the trouble of getting each size individually. All of the rivets are made of aluminum, which makes it a lightweight rivet while still holding up with its integrity. The storage case keeps all of the rivets organized and clean, so you can tuck it away and pull it out whenever you need it to find the perfect rivet you need. You can use this at any time around the home or when you are on your worksite.
Alritz Rivets
Best Variety Set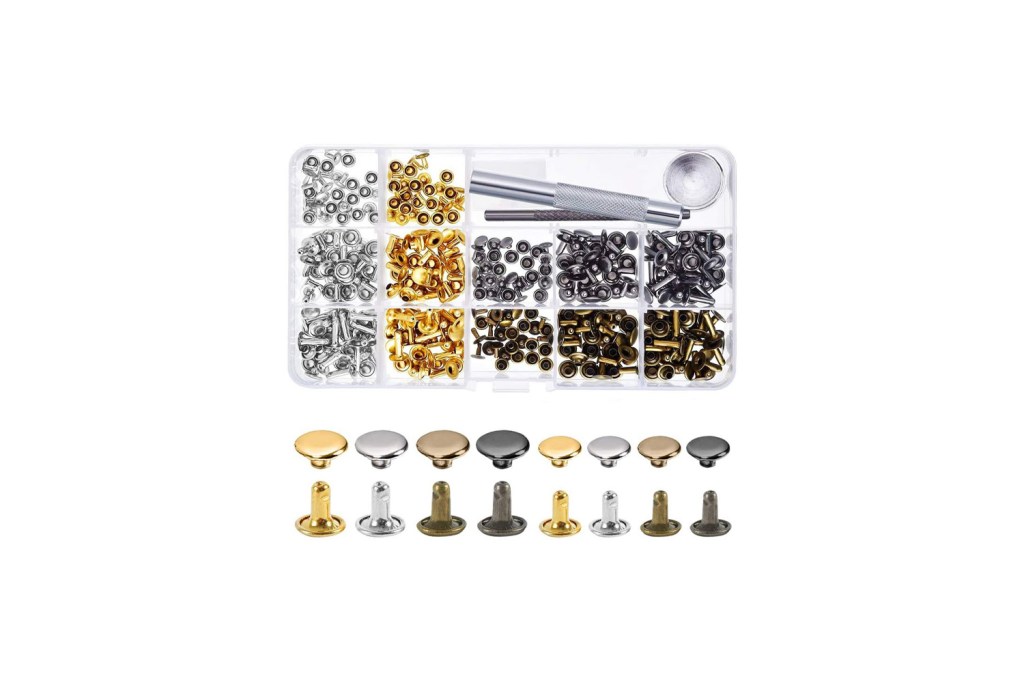 You may sometimes just need all types of rivets to get the job done. Why go through the trouble of going through multiple channels to fulfill that tall order when you can just grab yourself the Alritz Rivets? These double-capped rivets come in sets that differ in sizes and colors, so you can find the rivet that will not only get the job done but one that will fit the style and aesthetic of the project. The rivets make it easy to attach with a practical setting tool.
WORKPRO Rivet Gun with 100 Rivets
Best for Beginners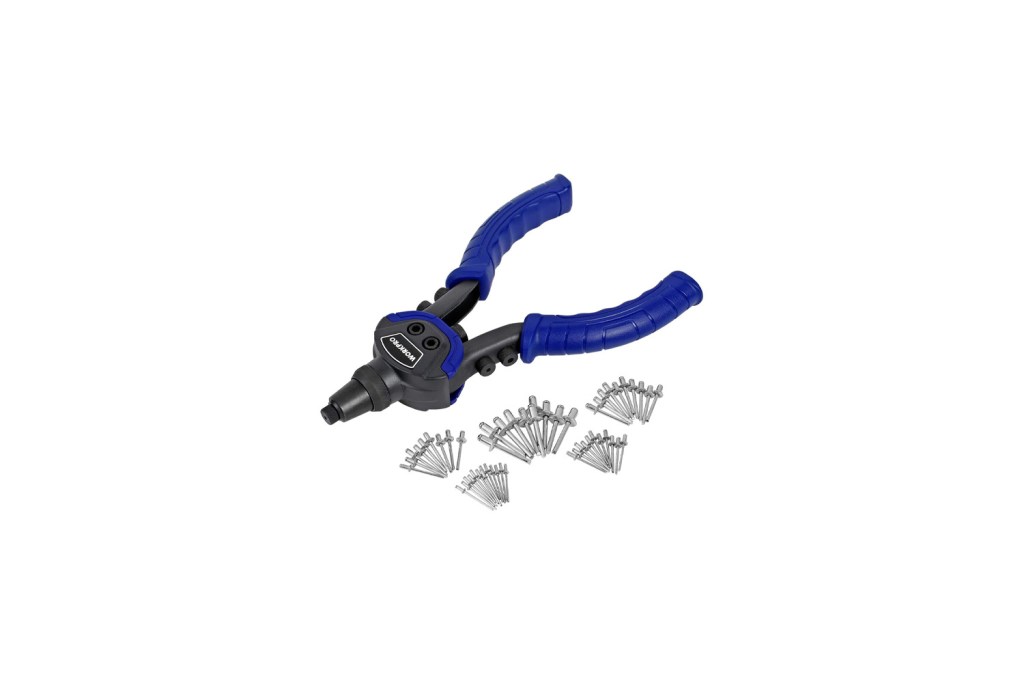 When you are just getting into using rivets and tools in your work, don't get yourself in over your head with equipment and rivets that may not fit your expertise level just yet. Start yourself off with the WORKPRO Rivet Gun with 100 Rivets and watch them get attached quickly and easily. The rivet gun performs at a fast pace, so you can efficiently attach rivets without the annoyance of some other rivet-settling tools. It is ergonomic and easy to carry around, so a beginner can handle it with ease.
As you can probably imagine, the amount of rivets you can pick from is large and can become overwhelming. Remember to look over this list so you can check what your needs are and find the right kind of rivets you need for your project. From quick repairs to long-term crafting, you can be sure that the right rivet will pull it all together.
Editors' Recommendations