If you've ever thought about starting a business, you know it's not something that happens overnight. Most go-getters and small business owners know that success requires planning. The saying, "If you fail to plan, you plan to fail," holds for many startups.
Half of the businesses survive their first year while the other half fail. And, what's even more daunting, only 5% survive the first five years. Those enterprising business owners that survive do so because they plan, relying on a structure to protect and provide their fiscal future.
The best path to starting a business begins with a business plan. But what is a business plan, and how can it benefit your business? Discover why you need this structure to secure your company and how you can't afford not to have one.
What is a business plan?
A business plan guides your company through its goals using concrete information. It cements your objectives, transforming them from wishful thinking into actionable steps. It follows a set format and includes key components critical to your company's future.
There is more than one type of business plan, too. You will find each type suits a specific purpose based on the needs of your business. Some plans are better suited for investors or higher levels of detail. Let's explore the basic elements of a business plan before diving into each type of plan.
Executive Summary
Before you get into the deeper details of your business plan, you can include an executive summary. This part of the plan overviews full-scale plans to help others review your idea at a glance. This is not a necessary component (unless you plan on showing your business plan to potential investors).
The summary can also discuss market opportunities to show investors and lenders future financial possibilities. You can also describe products or services to clarify what makes your offering unique.
Market Analysis
What's a business plan without market analysis? If your plan doesn't include a clear picture of target markets, you're already asking for trouble. Without an understanding of market saturation, your current model may already be doomed.
It's vital to know whether your products or services are in demand. If you can't corner in on a significant percentage of the market, you're looking at a much higher likelihood of failure.
Competitive Analysis
Even knowing your offering is in demand doesn't reveal how much of the market share you can dominate. Analyzing the competition will determine gaps or weaknesses in the market. You can position your business model to fill these gaps, increasing your standout factor.
Strategizing around competitors' strengths can help you plan for ideal client types within the market. This clarifies how you can tailor your marketing with better customer experience, lower prices, and so on.
Management and Operations
Who runs your business is as important as who leads it. The management plan within your business model helps set clear expectations for future leaders and staff. It also sets standards for expertise and simplifies hiring strategies for qualified employees.
Planning for operations determines facilities, equipment, inventory, and supply essentials. Assessing your business location can help you save on long-term costs (e.g., remote work vs. office space). And if you need parts or distribution, you'll also have to consider possible supply chains too.
Financial
Last but definitely not least, the financial plan within your business plan determines your potential success. Revenue and expenses make or break any business, most especially new ones. Without clear projected costs and other financial forecasting, you can't explore startup equity.
Whether you want money from banks, angel investors, or venture capitalists, you need to know the cost. And what is a business plan, if not concrete evidence, of where your dollars are intended to go?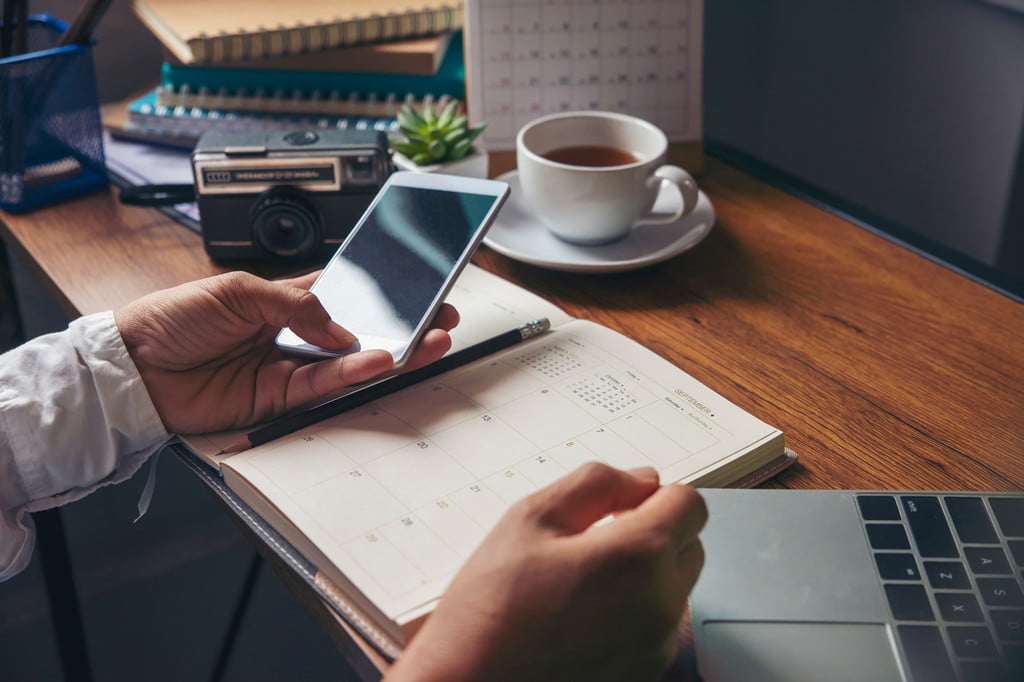 How a business plan benefits your business
There are many reasons to build out a business plan. Now you understand what comprises a business plan, let's explore reasons for creating one (or more). That's right; you might even need to create more than one plan.
Before you construct a full-scale business plan, let's explore possible reasons for creating one. To gain the most from your plan, you need to be clear about why you're creating it. Consider some of the following reasons to help frame your plan:
As a blueprint for your full-scale conceptualized business
Attracting investor or partner attention
Guide and grow your business for the long-term
Save time and money with clear cut budgets and financial projections
Secure a loan or grant from traditional lenders
Any one of these reasons should convince you to start drafting a plan. With a clearer understanding of the definition of a business plan, you're ready.
Time to start planning
You no longer have to wonder what is in a business plan. Instead, you can start putting your ideas down and paper. Transform your thought process into a plan you can act on.
There's no better way to start your business than to ensure its success with a solid structure. Don't be afraid to plan for the best and the worst. A little bit of realistic pessimism or hopeful optimism can ensure you're prepared for any scenario.
Editors' Recommendations