In 2020, there were 23,873 food trucks in the U.S. It should come as no surprise that there are food trucks for every type of cuisine. No matter the culture or diet, there's a food truck for it. And because food trucks are mobile, you can find them all over the country, too.
Some food trucks are based on restaurants with a huge following. Other food trucks start popular restaurants, too. Most offer sought-after regional cuisines, but some owners bring new cuisines to an area based on heritage or passion for the foods they sell.
Finding vegan food used to be a challenge, but food trucks' increasing popularity has helped change this. Read on to discover the nine best food trucks for vegan cuisine across the U.S. Maybe you'll find inspiration for opening your own vegan food truck operation.
1. Plant Food for People
You'll find this food truck in sunny California in northeast Los Angeles. Favored for its tacos, you'll discover the "hottest vegan meat" around with the use of jackfruit as a meat substitute. The meat alternative's popularity is mainly because of its similar texture to other meats like shredded chicken or pork.
If you're a fan of Taco Tuesdays, you have to check out Plant Food for People the next time you're in LA. Before turning it into a full-time business, both food truck owners started the company themselves at a local pop-up food market. This vegan food truck began with two self-starters and a little bit of innovation on popular food.
2. Gmonkey
Not all food trucks are in big cities. Small coastal areas like Connecticut have great vegan options, including Gmonkey. This New England food truck moves all over the state, offering cheesecake and plant-based burgers. It features old-fashioned American cuisine with a vegan twist.
Gmonkey also has a well-known restaurant called G-Zen located in Durham. If you want to catch this vegan food truck, you'll have to stop by local vineyards or farmers' markets. As far as food truck locations go, you'll find yourself with plenty of food (or drink) and lots to do to pass the time. Consider running your food truck by events or areas where customers will hang out and stay awhile.
3. Dirty Lettuce
Portland, Oregon is known for its plant-based, vegan, and vegetarian lifestyles. But when you think Cajun, you probably don't think Portland. And with most Cajun foods requiring some meat, you'd never anticipate a vegan option. Dirty Lettuce is a food truck serving vegan Cajun, Creole, and soul food.
The owners moved from Mississippi to Oregon, bringing their home culture with them. Missing good ol' soul food, they started their truck based on their favorite dishes from home. Even in an area where you can find vegan cuisine options aplenty, these food truck owners brought something original and different to the area, helping their standout factor even more.
4. The Vegan Food Truck by Ste Martaen
If you reside in the Windy City and need a vegan food truck, you're in luck. Ste Martaen is a Chicago-based caterer that specializes in vegan cheese, and it makes for a tasty, flavor-packed menu.
Think of all the foods with cheese you thought you had to give up for good. Ste Martaen's food truck fills that gap with actually tasty vegan cheese. For your potential food truck idea, find a way to perfect that one thing that's not a vegan option. If you can sell what your customers want, you could make a best of the best list just like this one.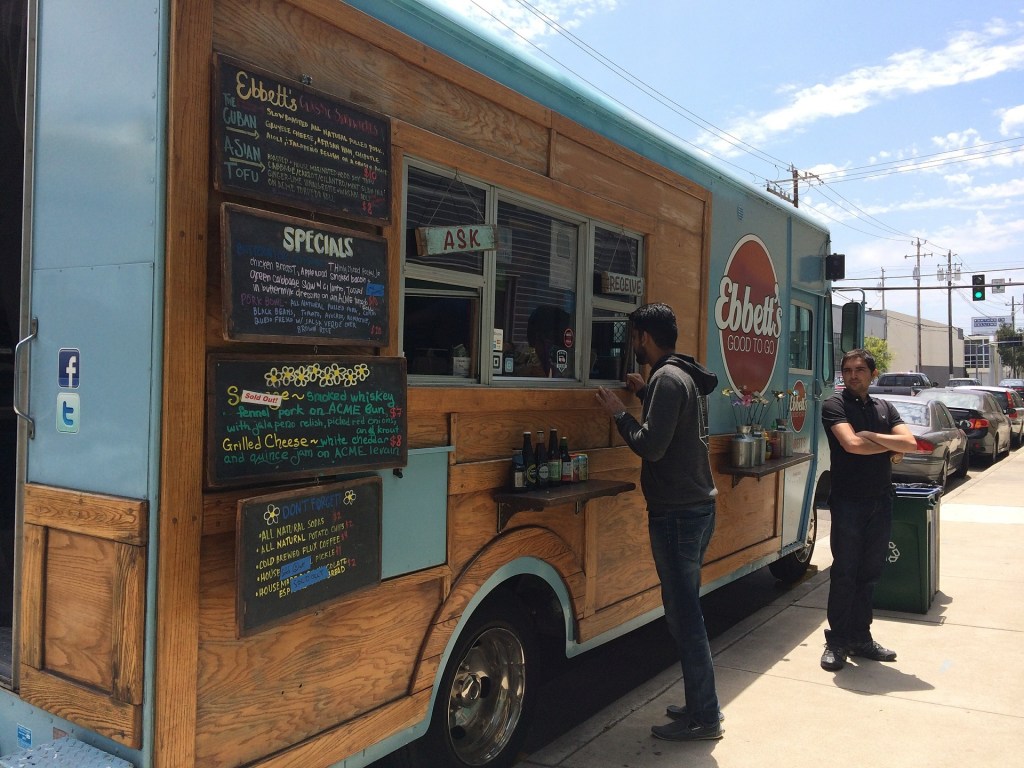 5. ATX FOOD CO.
Wondering where you can find vegan options in Texas? Look no further than ATX Food Co. If you want healthy, snacky, tasty, or a completely original smoothie, visit Austin. These food truck owners use a one-of-a-kind ingredient: Irish sea moss.
It comes in gel form by the gallon or as an add-on to other items on the menu. Nut milk is another option offered by this vegan food truck. It provides inspiration: a wide variety of options and tasty experiences for any customer. If you want to run your food truck empire one day, remember that variety is the spice of life.
6. Soulgood
There's another great vegan option on wheels in Texas, just a few hours north of Austin. Soulgood, located in Dallas, offers a vegan take on Mexican food. Originally a restaurant, you can find the truck all over the Metroplex. And if you can convince Texans to try vegan Mexican food, you know they're doing something right.
If you're thinking of opening up a vegan truck in your area, see if you can master a popular dish or local cuisine. If you can provide a new, potentially healthier alternative, you'll be surprised at the kind of business you can drum up.
7. Slutty Vegan
Just a bit further east, you'll find one of the most talked-about food trucks online: Slutty Vegan. You can find this truck in Atlanta or Jonesboro. You'll find every kind of vegan meat or cheese you can think of: bratwurst, bacon, burgers, and more.
The iconic slut sauce created by the owner helps with the standout factor, too. There are also three different restaurants located nearby, which helps with recognition and visibility, too.
8. Kind Kravings
If you need vegan comfort food and you're in Wichita, Kansas, check out Kind Kravings. The retro flair comes alongside down-home cooking. From cinnamon roll hotcakes to coconut bacon and black bean burgers, there's something for you. You can even get vegan biscuits and gravy.
Of course, Kind Kravings runs a smart operation, catering to vegans and vegetarians alike. If there's something you can take away, don't be afraid to box yourself in with a singular diet-based menu.
9. Shimmy Shack
In the Midwest, there's a vegan food truck in Michigan. You'll find every kind of hot dog you can think of, gone vegan. You can also find all sorts of delicious shakes here, too. If you need gluten-free and vegan-friendly eats, you need a taste from the Shimmy Shack.
Whether you visit the restaurant or food truck, you'll find a variety of treats suited to any sweet tooth or craving. Another takeaway for your food truck empire: Always offer something sweet to eat.
Editors' Recommendations