If you've been wondering how to open a restaurant or food cart, you're in the right place. Businesses that revolve around food aren't going anywhere. People have to eat! However, small restaurants and food wagons aren't just bringing in the locals and street-food fans. The entire restaurant industry is poised for regrowth in a post-pandemic world.
In fact, according to RestaurantBusiness.com, the next decade could be the "roaring 20s for restaurants." In fact, "68% of consumers said that they are 'very excited to dine in' at restaurants again once they feel it's safe."
As the world begins to reopen once more, those who have dreams of making people happy through quality cuisine and new taste experiences will have the opportunity. They just need to know how to start a small restaurant. With that in mind, we pulled together some basics. Read on.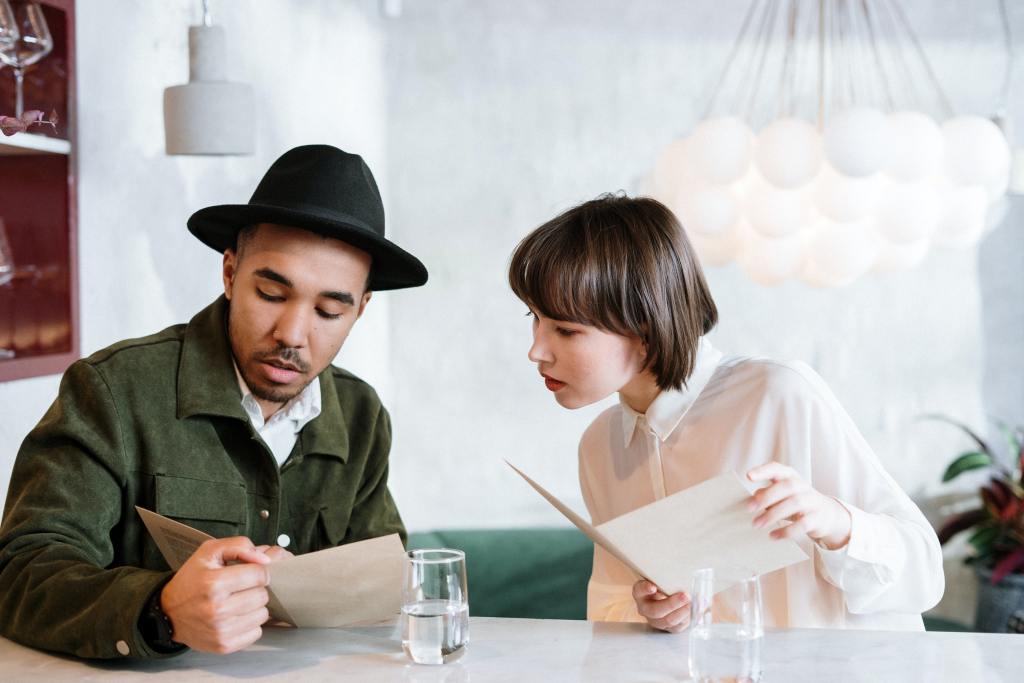 How much do you have to invest?
You must be wise when calculating the cost of starting any kind of restaurant. Consider all the various expenses you're going to have from the very beginning. It's possible to start a food cart or small restaurant on a shoestring budget, but it's not easy. The costs are almost always more than you originally estimated.
For example, if you're opening a food cart, you have to buy the food cart itself. Then there's the cost of maintenance and fuel, and you haven't even purchased the items you need to make food yet! If you're going for a small restaurant, there's the cost of leasing the building, utilities, and more.
The main point here is that you must do some research and ensure that you know what kind of financial investment you're going to need to make in order to launch the business of your dreams. You'll also need a professional business plan.
Choose the right location
Whether you choose to begin a food-cart business or a small restaurant, one of the critical decisions you're going to have to make is where to set things up. Location is vitally important to the success of your endeavor. Remember that not all available spaces are suitable.
You also need to know who your target market is. That is to say, who is most likely to eat the food you dish out? For example, if you want to open up a small diner, how much sense do you think it makes to open up in the heart of a downtown business district? On the other hand, if you're a food-cart business, maybe you want to target people going on their lunch breaks. A corner of that downtown business sector might be the perfect spot.
Whether you're opening a food cart or small restaurant, you'll also want to keep things like visibility and parking in mind.
Planning a small restaurant dining room
Obviously, this section is for those of you who are opening up a small restaurant. However, there are aspects of this to think about, even if you're going for a food cart. Most small dining rooms give off a cozy vibe. Still, it can be challenging to create an interior design that's precisely what you're going for.
Remember that the dining room is the heart of your establishment. You need to consider things you'll need like storage, seating, wait stations, and more. You should never attempt to seat more people than you can reasonably hold. You'll end up giving your guests a bad experience due to overcrowding, and you'll run your wait staff ragged. You want your customers to have the best experience of their lives. (At the very least, you want them to come back a few more times.)
To help ensure that customers return and your wait staff doesn't quit on the spot, place your tables at least 30 inches apart. Booths can sometimes help you save space if you don't have a lot of room for tables.
If you're a food-cart business, keep in mind that some create a small outdoor seating area around their cart so that a limited number of people can sit and enjoy their meals. If you choose to do something like that, it might be tempting just to throw out a couple of small tables and chairs. However, you'll set yourself apart if you put some thought and investment into creating an outdoor space that's unique and attractive.
Promote your business
You're not going to have any business at all if people don't know you exist. That's why you need a marketing strategy. You cannot count on customers stumbling into your place or wandering by your cart. Sure, that can happen. People can and do accidentally find restaurants.
However, hoping for people to miraculously find your restaurant isn't a strategy. Your competitors will eat you alive, and you'll be out of business in two shakes of a lamb's tail if you fail to plan. Thankfully, there are many different ways to market your business, and not all of them are expensive. A few ideas are reaching out to food bloggers and getting them to write about your place. You can also get active on social media and set up Google Places for your restaurant.
Keep in mind that it's OK for your restaurant or food cart to be small. Never despise small beginnings! You can expand later as your business finds success.
Editors' Recommendations