Have you ever thought of owning a food truck or coffee shop? Did you consider that a food truck coffee business might be the best combination of both? Operating a mobile coffee shop introduces the cost of starting a food truck and removes the operational and startup costs of restaurant leasing or ownership.
Of course, there are startup costs for food trucks, but these differ based on many factors. What you sell, where you sell, and how you sell all impact the cost of starting a coffee food truck. If you're worried about profitability and whether it's worth investing in your mobile coffee business, read this guide to understand these costs.
Are coffee food trucks profitable?
First things first, coffee food trucks are profitable. Any business has the potential to be profitable if planned and operated properly. In fact, over 50% of food truck owners report at least $150,000 in revenue per year. Coffee truck owners can expect similar revenues with full-time operation and building local recognition.
Don't anticipate this kind of profit in the first year of operation. It's more likely you'll see profits like this within the first two years of opening a coffee food truck. On average, coffee is a high-profit margin business. Most cups of coffee are less than 50 cents to produce and can sell for $2 to $3 a cup (or higher) on average. Some factors like sustainability and bean sourcing can increase your production costs, but it may be worthwhile for branding and recognition.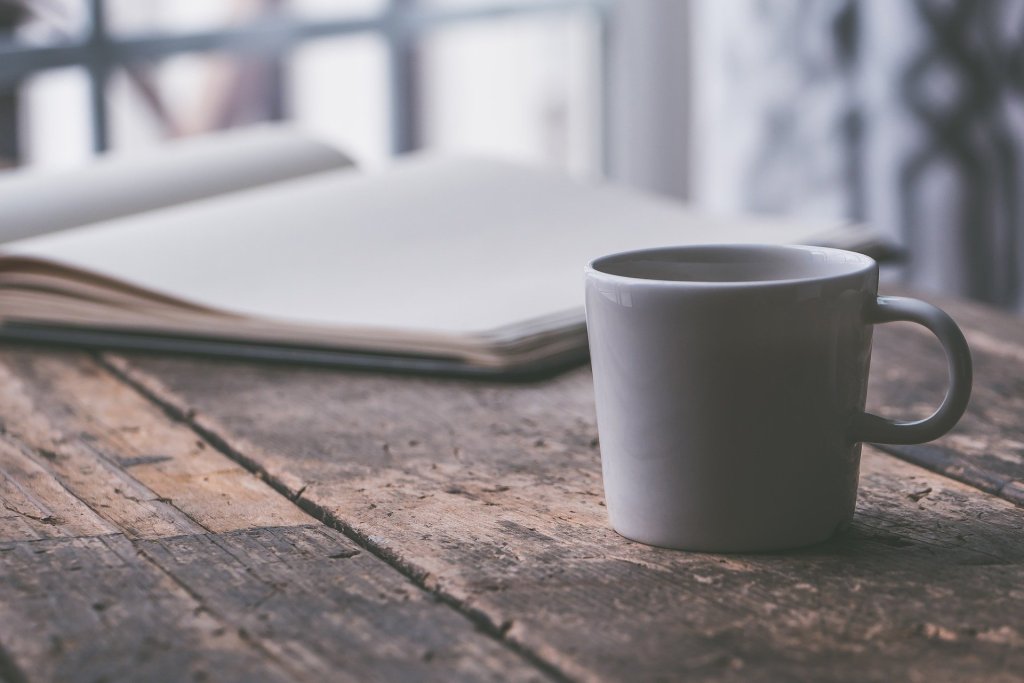 How do you start a coffee truck?
Now that you know there's plenty of profit in running a food truck coffee business, it's time to break down how to start one. Starting most food truck operations begin with a few similar steps. For a coffee food truck, you'll need to consider some details in advance, such as:
Organic products: Sustainability in inventory, disposables, fuel, production, and more
Responsibly sourced and fair trade beans: Responsible growing and ethical pay for coffee farmers and their goods
Something unique: Impactful story and brand voice — that "thing" that differentiates you from other coffee shops
With these elements in mind, let's take a look at the basics of starting a coffee truck. Below are some essential steps to follow for planning and operating your business.
Pick a concept for branding, buying, and planning.
Evaluate your assets and resources to determine startup costs and needed funding.
Research who you're selling to. Consider market research if needed.
Build a budget, projecting expenses and revenue for the best- and worst-case scenarios.
Write a business plan with the numbers.
Gather and apply for necessary licenses and permits.
Rent, lease, or purchase a truck, equipment, and startup inventory.
Train yourself (and potential staff) as baristas.
Strategize your marketing to build out a brand voice.
In following these steps, it's important to take your time and establish a solid business plan. This will help you keep track of all the required supplies, licenses, permits, and other expenses for running a coffee food truck.
How much does it cost to run a coffee truck?
What it costs to run a food truck coffee business breaks down to the supplies list below. The licensing requirements come with different application and processing fees based on regional standards.
Coffee, ingredients, and baked goods
Never skimp on good ingredients. Most customers happily pay $3 to $5 or more for specialty coffee (espresso), depending on drink size, region of the country, and extras.
Invest in the best: craft coffee, chocolate, syrups, and other drink ingredients. Don't be afraid to partner with a local patisserie or bakery for fresh pastries, muffins, and other baked goods. In total, the ingredients should be no more than 40% of projected sales.
Payroll and training
Wages, benefits, payroll taxes, workers' compensation, and costs of payroll processing should be included. If you're a solo business owner, make sure to check out self-employment taxes, too. As a rule of thumb, payroll costs should be 35% or less of sales. If you hire staff, make sure they're well-trained baristas. Paying a little more for pre-trained staff can save on training costs.
Fuel and parking
Fuel cost varies based on how far you drive and local prices. This budget line item should be a flexible range based on how you operate. Some places allow free parking, while others, such as a commissary, charge a monthly rental fee.
Point-of-sale system
To track transactions and charge customers, you need a POS system. You'll want a system that accommodates cash and cards.
Principal and interest costs
If you plan to borrow money, remember to keep payments on your coffee food truck to about 15% or less of projected sales.
Licenses and permits
These fees can vary widely based on your state and city. You'll most likely need a license and registration fee for your truck, a business license, and a food truck license. Here's a more comprehensive list.
Health permit
Fire department certificate
Business license
Vehicle license
Food handlers permit
Special event or temporary permits
Supply and equipment costs
Most food trucks come with basic costs for the truck, fuel, and so on. Below are supplies and equipment costs vital to making and selling coffee on a food truck.
Espresso machine: $2,000-$10,000
Drip coffee maker: $1,500-$2,000
Grinder: $500-$1,000
Commercial refrigerator: $2,000-$5,000
Three-compartment sink: $200-$400
Plumbing water tanks: $2,000-$3,000
Generator: $3,000-$7,000
Startup inventory: $2,000
Editors' Recommendations