Cleaning and organizing are fundamental parts of our everyday lives. When it comes to cleaning a home or business, some people enjoy it, and others may loathe it. Wherever you stand, cleaning allows you to create a more positive and productive space for yourself and others. A clean environment is also essential to the health and well-being of everyone. As time has progressed, so has the effectiveness of cleaning supplies and products we use every day.
However, more efficient products have become available, while many other products and solutions have remained popular. Now more than ever, new solutions have hit the market that simplify the cleaning process and decrease the time spent. Whether you're moving into a new business location or you want to refresh your cleaning routines at home with more valuable tools and products, a cleaning supplies list is always helpful.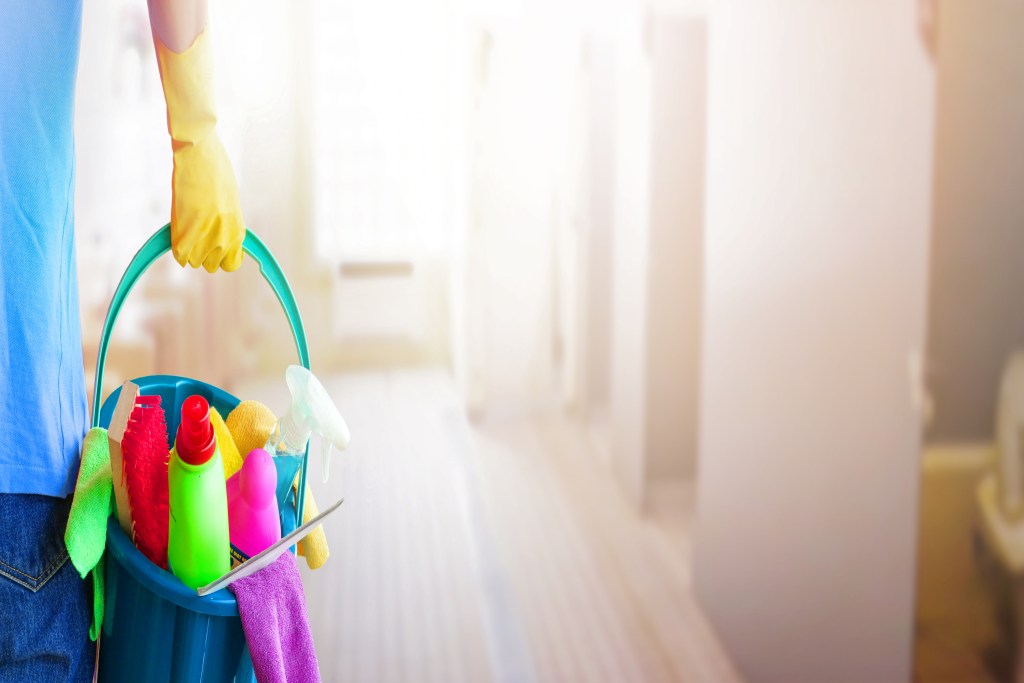 Common cleaning tools
The essential and standard supplies for cleaning that most people use will help you be ready to tackle your cleaning tasks. Whether purchasing, stocking up, or replacing broken mechanisms, the amount you spend depends on your budget. Below are some of the cleaning tools that are common and most beneficial.
Vacuum cleaner

– These are a must-have for both carpeted and non-carpeted areas. Depending on your budget and necessity, you can purchase an upright or handheld vacuum amid a bagless or bagged vacuum. If you want convenience and a tech-savvy choice, look into robotic vacuums, which can do a lot of the job for you.

Microfiber cloths

– Cloths like these that are multipurpose and gentle on all surfaces don't leave behind scratches. You can even use them on stainless steel and glass. They are also eco-friendly and washable.

Broom with dustpan

– These two items are indispensable for cleaning in a business or home in the event of small messes and especially for cleaning up dust, fur, dirt, and other particles that drop on non-carpeted flooring. Similar to vacuum cleaners, you can purchase a handheld option. Budget-conscious versions get the job done just as well as any others.

Mop

– Mops are ideal for more precise cleaning of wood, laminate, tile, or linoleum floors. You can purchase a simple cloth mop and bucket or a steam mop to provide a more detailed floor surface cleaning and sanitization. As with vacuums, new robotic mop technology can do the mopping work for you with added convenience and time-saving capabilities.

Rubber gloves

– With regular use of potentially harsher chemical cleaning solutions, a pair of rubber gloves is essential for any cleaning supply checklist. These items help protect your hands from potential chemical burns, skin irritation, or other damage.

Toilet brush and holder

– Great for scrubbing hard water stains and other complex toilet cleansing issues, this product is key for keeping your toilets in clean and excellent shape for the long term.
Essential cleaning solution products
While water is a crucial component of any cleaning process, water alone doesn't thoroughly clean as accurately as most want. If you require or prefer a deeper clean, use either natural or chemical cleaning solvents. Here are several solution products to consider for your business cleaning checklist or home checklist:
All-purpose cleaner

– All-purpose cleaners are highly effective at cleansing problem areas such as grease, dirt, and stains. Most don't require a great deal of cleaning beyond spraying the bottle and wiping the area in question.

Glass cleaner

– These products are specially formulated for glass surface areas and provide an effective clean without leaving a smudgy residue.

Antibacterial products – You'll find these commodities available in spray or wipe form, and they can disinfect and sanitize surfaces. Antibacterial products are recommended for use with regular cleaning measures, especially in areas more prone to bacteria and germ growth.
Toilet cleaner

– Bleach-based toilet cleaners make cleaning toilets easier for everyday cleaning. In order to avoid direct contact with cleaning toilets, some products offer a cling variety of solvents that you can use alongside your toilet brushing tools.

Natural-based cleaners

– More natural-based options, such as vinegar and baking soda provide a quality alternative to chemical cleaning commodities. Use vinegar to dissolve grease, eliminate dirt, and moderately disinfect surface areas. If you're using baking soda, apply this when you need to remove odor, such as leaving an open baking soda container in the office refrigerator.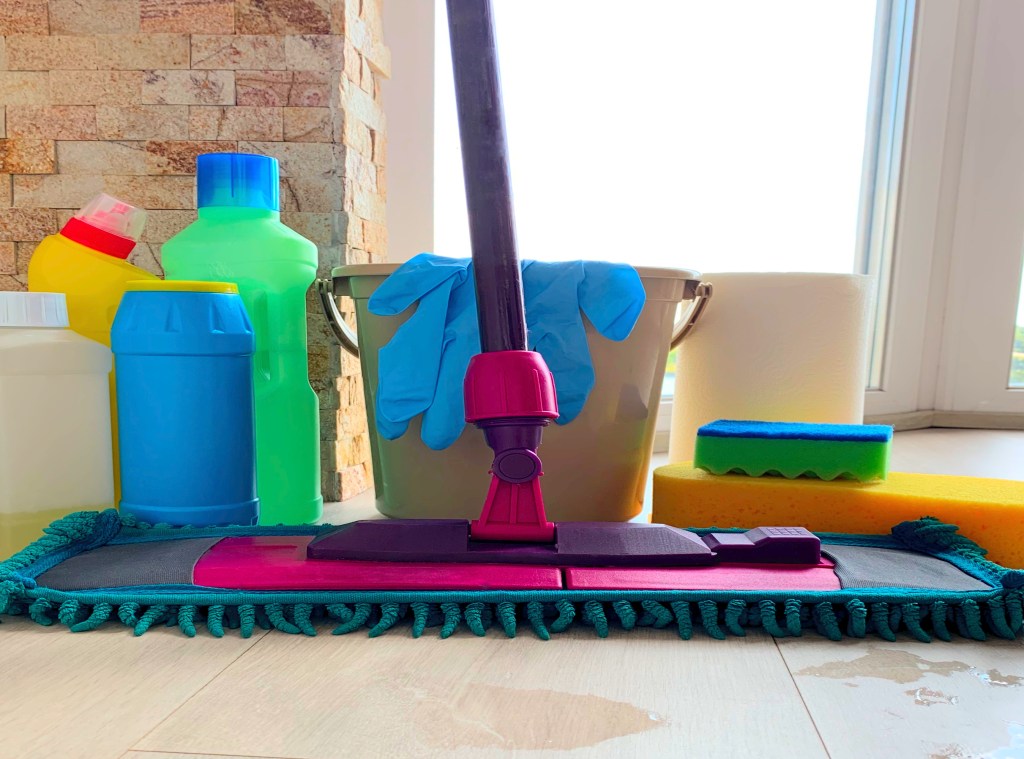 Home and business cleaning supplies: Keep a checklist
Keeping your home and business clean doesn't have to break the bank. You can easily purchase reliable, multiuse, reusable cleaning tools that are cost-effective. Keep these tools on hand so you're prepared for unplanned messes and scheduled cleaning tasks.
Create a cleaning supply checklist for your business or home to help you maintain the necessary items you need to simplify the cleaning process. Ensuring your home or office stays clean and sanitary can promote a more positive space for you and those with who you share the space.
Editors' Recommendations