One of the keys to being a smart and successful business owner is organization. Knowing how to organize a file cabinet in the workplace is something to make a top priority. The best way to organize a file cabinet is to ensure you have key files in a central location for those who need to access it and that it's in an orderly manner. Let's take a look at some helpful tips to get you on your way to file organization.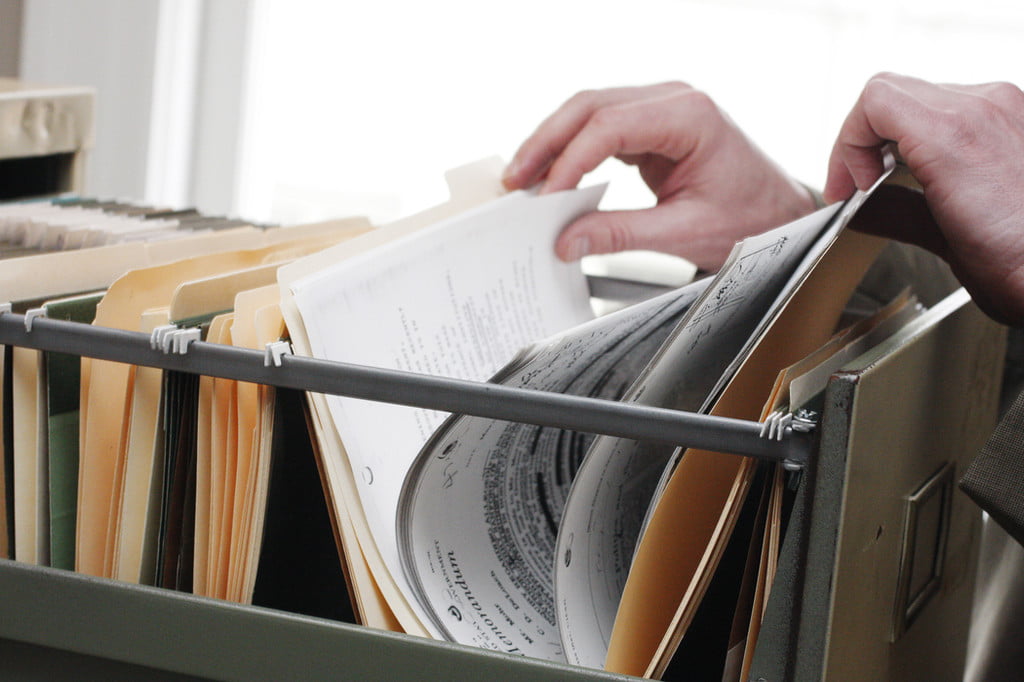 Get the right file cabinet
Depending on what your office looks like and how long you've been there, you may or may not have a filing cabinet in place. Your cabinet of choice needs protection from unapproved access, fire, and water damage. If the file cabinet is for sensitive papers, keep it in an area only you and anyone with permission can access. You can use a standard key lock or one with a code to gain entry.
Your file cabinet should hold worthwhile documents only, not items you could toss. That's why it makes sense to go through all your paperwork now and decide what you want to keep in a new cabinet. Odds are, there will be some documents to throw out. Shred such documents before throwing them away, just in case any contain sensitive information.
Paperwork to file should include those documents relevant now to daily operations and those you plan to archive. Current paperwork should get the priority. That means placing these papers ready to file in the top drawer and in folders that go from most recent to older. Also, consider having a two-tier tray setup on your desk. One tray can be for paperwork you're currently working on and the other for papers to go in the back of the file cabinet. An example is unpaid invoices versus those already paid and waiting to be filed.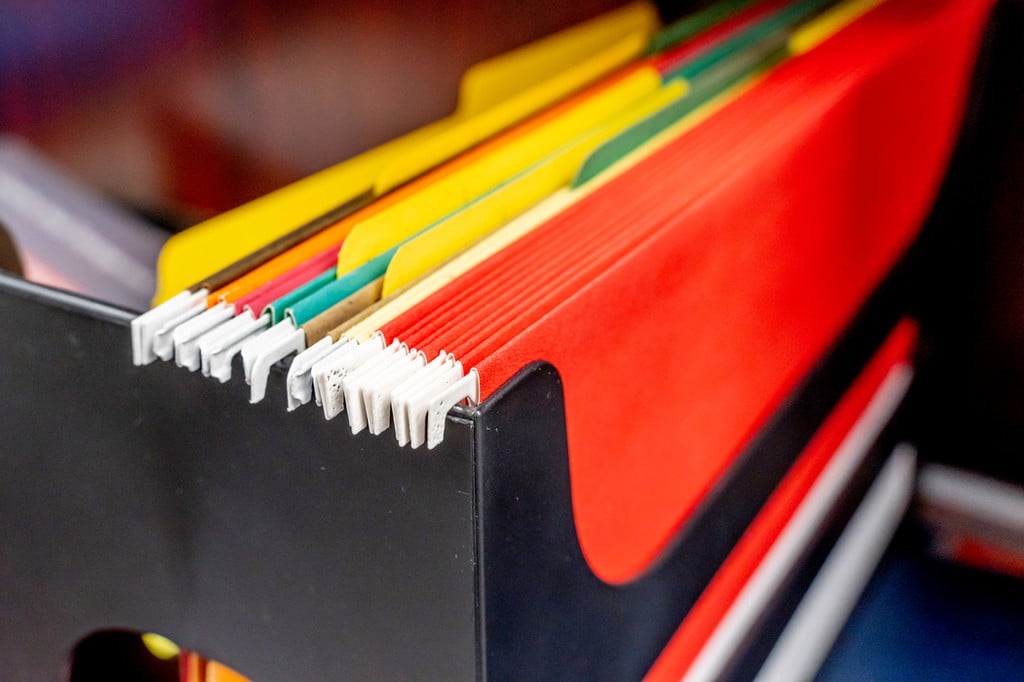 Differentiate folders for easier filing and access
Set aside folders in the filing cabinet to differentiate various aspects of your business. For instance, you have files that contain important details about your employees. These can go in the human resources section of your cabinet. You also have paperwork related to sales and revenue, so these papers can go under finances. Since you have to pay taxes at least on an annual basis, create a section for current and past tax paperwork.
Be cognizant when filing documents, so certain papers don't end up in the wrong folders. One way to avoid this is to label each folder tab and create labels for the filing cabinet drawers. Another way to differentiate paperwork is to use color-coded files, organize files, or organize files
Color-coded files make it easier to segment each topic, and alphabetizing is helpful when you're filing papers that involve customer and employee names. Using a numerical system works well when you need to file invoices with payment dates.
Do periodic cleaning to avoid clutter
To make your office a clutter-free zone, think about what paperwork you no longer need and can shred and throw out. It's wise for you or employees with permission to go through a filing cabinet from time to time and clean it out.
For example, if you've run the same business for many years, there's probably no reason to keep tax forms from a decade ago. If you have people no longer with the company, you should consider getting rid of their workplace information. You could create a database of all the employees who've worked for you over the years, instead, and dispose of the paperwork.
Decide if it's time to move important docs to the cloud
Depending on the type of business you run, you may be inclined to transfer some or many paper files to the cloud. Having files available to you and others in the company can cut down on endless paper trails. It also allows different employees to access relevant information in or out of the office.
In the event you move to a new office, transferring your key paper files to a hard drive or the cloud can make sense. This helps you better protect important company data, should some of it in paper form get lost or damaged in the move. Such electronic platforms to consider transitioning to include Dropbox, Microsoft OneDrive, and Google Drive.
Editors' Recommendations