When you are a business owner and you have an office to run, the hope is you are doing a good job of it each day.
Yes, knowing how to manage an office
effectively
is key.
Remember, good office management goes a long way in determining how successful you and your business will be. With that in mind, is effective office management one of your strengths or something you need help with?
Find the right office manager if it is not you
One of the big decisions you have to deal with as a business owner is who will manage your office site.
If you have several offices spread out, you can't be in all of them at one time. As such, you need to have managers for each of them. You may also find having one office means a lot of work for you. As a result, you may delegate many office responsibilities to a manager you've hired or look to bring on.
In hiring a
manager for your office
, you'll want one with a business background, especially as it relates to your particular line of work.
They must also be adept at handling different personalities. The individual should also be calm under pressure. The heat can get turned up at times and you want someone who won't wilt under the pressure. Finally, you need a manager who you can trust to get the job done when you are not around.
But what happens when you only have one office as a business owner?
Unless you're super busy or do not want the responsibility and hire a manager, odds are, you will oversee the office.
With any successful office operation comes the need for knowledge of how to operate a business, from sales and marketing to managing company expenses, good people skills, and, lo and behold, some commonsense. Make sure you are able to cover all those bases and more so that your office is operating at maximum efficiency.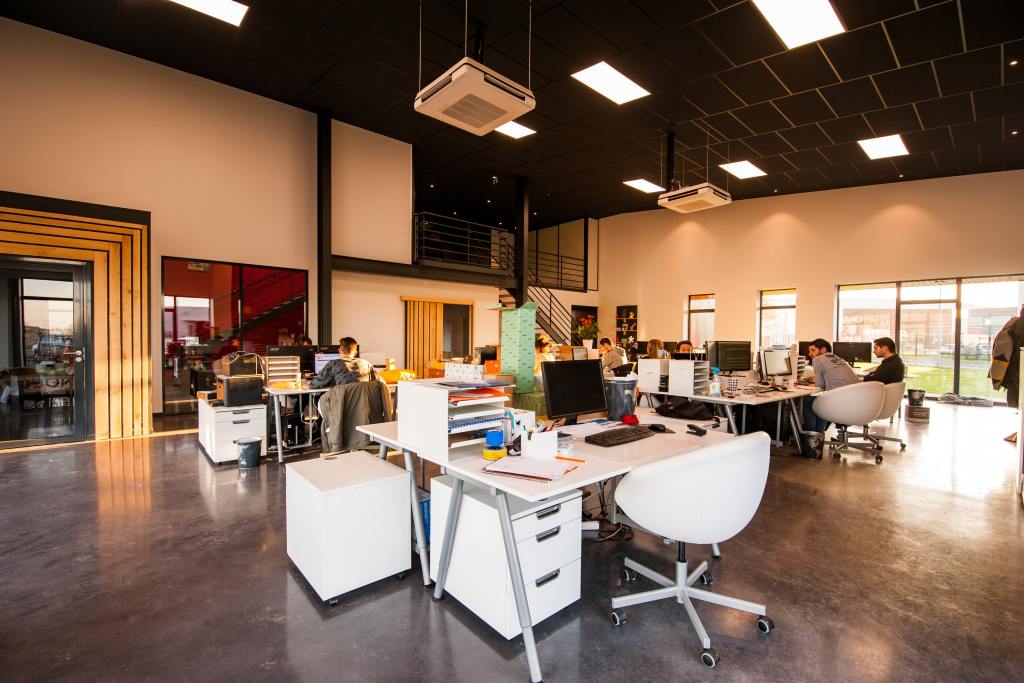 Good organizational skills are critical
The first thing you need to be sure you are doing is to be as organized as possible.
If you have an unorganized business office, any and all the following can happen:
· Customer deadlines are not always
being met
· Company bills can be going unpaid at times
· Paperwork is not
being filed
and thus could be getting misplaced
· Office equipment could be getting outdated and break down
· Some employees could be cutting corners and that can impact your bottom line
By being as organized as possible, there is less chance of your office being out of sync and a mess.
Make sure the right people are in the right positions
When you own the company and manage the office, you are, in essence, responsible for all hiring.
Sure, you may have one or more individuals doing the interviewing and even hiring for you.
Ultimately
, you have to make sure the right people are in the right positions when it comes to your office.
One area of focus with employees you've brought on is to be sure there is no favoritism in the office. Yes, you may have one or more employees you've taken a greater liking to than others.
However, such feelings should not be obvious when around the employees. Playing favorites can lead to some jealousy and an office that can go south if one or more people feel they are being
unfairly
treated.
Last, you want an office setting where employees feel respected and part of the team.
One of the ways to earn their respect is when you ask them for an opinion from time to time on different office matters. Not only does it show you value their two cents, but it also can get them more engaged in what happens with the office and the business.
Stay on top of technology needs
Even though some businesses seem to get by with not much in the way of technology, chances are, you aren't one of them. S
tay up to speed on your office technology needs. This can mean everything from internal record-keeping to how you communicate with customers and more. For example, if you run a medical practice, use email or texts to remind patients of upcoming appointments.
You can also use your website and social media pages. This would be to provide current and prospective customers with relevant information relating to not only your business itself but also the industry you are in. Finally, make it easy for people to contact your office. Whether by phone, email, or text, keep the lines of communication open. Also, make sure your office returns customer inquiries in a timely manner.
By being out in front with office technology and communication, you keep the lines of communication open with the public and also in-house.
Be involved in the community
Finally, your office can make inroads with locals when you
are involved
in the community.
As an example,
sponsor or be one of the sponsors
for one or more local events throughout the year.
Being a sponsor is a good public relations move to show locals you are invested in the community. When locals find your office to be warm and inviting, odds are, you will see better sales and revenue numbers. Being involved in local events also allows you to network with other brands. You can talk shop and share ideas with other businesses on how they run their offices and more.
By effectively managing your office, you'll ensure a happy and productive workplace, plus, you'll set your business and employees up for success, both immediately and long-term. By applying the tips we discussed, you'll be well on your way to running an office flawlessly.
Editors' Recommendations