There are many types of chisels, including wood, firmer, bench, butt, morise, dovetail, corner, and framing chisels. Choosing the right one boils down to the hard material you need to cut or shape and the goals of your chiseling project. No matter what your chiseling needs are, consider these leading chisels and wood chisels as your potential pick.
A chisel or wood chisel handle and blade are made of metal or wood, while the working portion of the tool sports a sharp edge. Predominantly, a chisel can be used to dress, shape, or mold a solid material, with wood and metal being the most popular ones. These top-of-the-line chisels and wood chisels can help effectively chip away at your desired hard material.
Morakniv Carpentry Chisel
Best for Everyday Use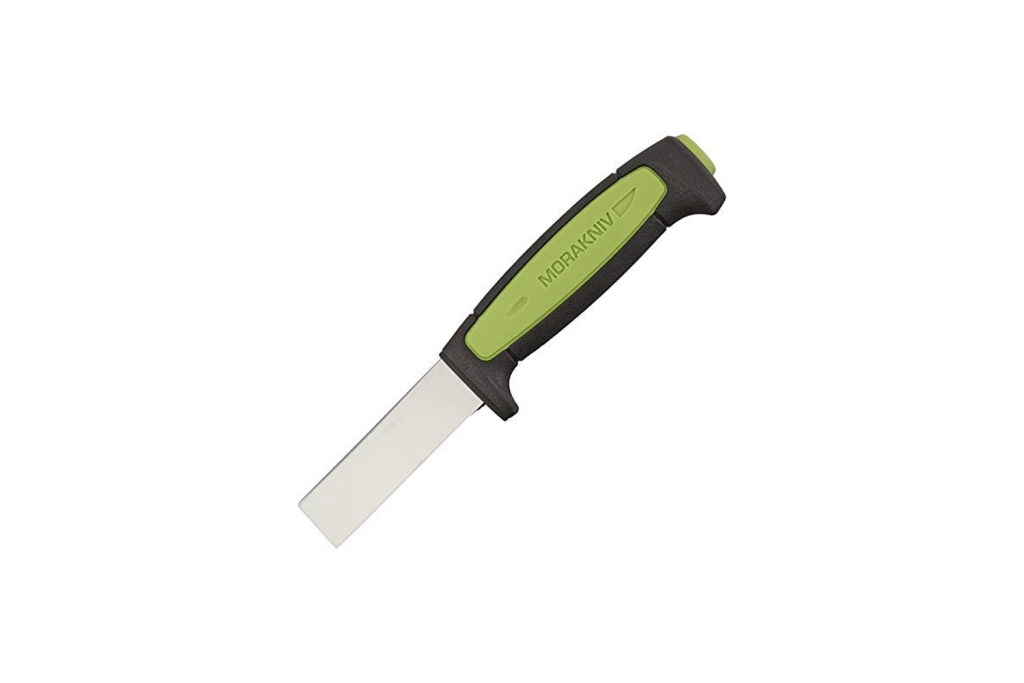 Many chisels get used often — usually multiple times per day — during a woodworking or carpentry project. In those cases, the Morakniv Carpentry Chisel can come in particularly handy as an everyday tool. The chisel features a 3-inch carbon steel blade and an ergonomic handle produced from TPE rubber to provide an optimum grip. A hard plastic combi-sheath can accommodate the connection of a second knife and sheath.
Stanley Socket Chisel
Best Quality
To make high-quality cuts and shapes in hard materials, you need a high-quality chisel. Enter the Stanley Socket Chisel, which sports a durable hornbeam wood handle and a long blade that's ideal for woodworkers and yet offers a thin-blade design. The chisel is produced from high-carbon chrome steel with tapered bevel sides.
GREBSTK Wood Chisel
Best Value
Grab some high value the next time you grab a chisel. The GREBSTK Wood Chisel offers value because it's a set of four chisels with a sharp edge, high hardness, and beech handles that are designed to prevent rust. The high-quality chisels are suitable both for professional and amateur woodworking jobs. Each chisel comes with a safety cap to cover the sharp blades when work has finished, and the set comes in a zippered bag.
Mold and shape hard materials with a chisel that's in tip-top shape. These buy-worthy chisel and wood chisels fit the mold as tools that are a notch above. They promise striking accuracy and longevity. And better yet, they won't chisel a lot out of your budget.
Editors' Recommendations