In recent years, there has been a greater push for more EVs on the roads. Within the next few years, there will be a more significant increase in all-electric vehicles available for personal and commercial use. If you look at most roads or highways, you'll see an abundance of semitrucks and commercial trucks on the streets. Most diesel or gas-powered commercial trucks on the roads today consume a vast amount of energy.
It should be anticipated that organically, the next step in the EV industry will be the development of all-electric semitrucks and commercial delivery trucks as the next in-demand innovation for commercial enterprises.
While most of the EV industry is dominated by personal vehicles, EV manufacturers aim to add more commercial options to the market. Therefore, let's review six electric semitrucks and commercial electric delivery trucks currently in development for 2022.
Rivian Fleet
Rivian is an all-electric vehicle startup company that began in 2015. This electric automaker has been valued for its anticipated EV trucks and SUV models set for release in 2022. In addition to its EV lineup, it has an all-electric delivery truck prototype in development, known as the Rivian Fleet. As stated on the website, the EV startup will begin taking orders for its EV delivery truck in 2022, with anticipated deliveries projected for 2023.
Enterprises looking to purchase these commercial van options can expect to see all-wheel-drive capabilities, a robust curb-to-curb turning radius that simplifies navigation through crowded urban areas, charging speeds of up to 150 kW, engines designed for frequent stopping, and a payload capacity ranging from 1,960 pounds to 5,300 pounds.
Tesla Semi
Tesla has unveiled its Tesla Semi, which is anticipated to release in 2022. Tesla has stated that its electric semitruck is projected to accelerate 0-60 in 20 seconds while relying on four independent motors on rear axles. This EV semitruck is projected to range between 300 and 500 miles on a charge, depending on the trim model. These EV tractor-trailer trucks will also feature an enhanced autopilot capability intended to avoid collisions while including a low center of gravity for the vehicle, which provides rollover protection.
It's important to note that Tesla has officially begun installing large-scale mega chargers designed specifically for its EV semitrucks in various locations around the U.S., as reported by Teslarati. Commercial customers looking to purchase this electric semitruck can expect the base model pricing to range from $150,000 up to $180,000.
Volvo VNR electric
The Swedish automaker, Volvo, has been building its VN trucks for commercial business for over 25 years. The well-known vehicle manufacturer is branching into the commercial electric vehicle market with its model, the Volvo VNR. Volvo has designed this EV semitruck to supply a drivetrain of up to 455 HP and 4,051 lb-ft torque capabilities by quickly reaching speeds of 65 mph.
The VNR model line will include a straight truck option, a 4-by-2 tractor, and a 6-by-2 tractor model. According to Volvo, all these commercial electric trucks will have up to 150 miles per charge, depending on configuration, and a 150-kW charger aimed to reach 80% charge in 70 minutes.
Ford E-Transit van
American auto producer Ford is joining the EV market with the all-electric pickup truck varieties and its fleet vans. Anticipated for release in 2022, Ford has developed three models for commercial electric vehicles, including a transit van, cargo van, and delivery truck.
These commercial transit options are expected to allow up to 126 miles of driving range per charge. Also, Ford expects all model options to price below $45,000 MSRP. These commercial EV options will feature heavy-duty rear-wheel-drive suspension systems and rear-wheel-drive motors with a projected 266 HP and 317 lb-ft of torque.
Daimler Freightliner
Daimler is well known for many of its semitruck models. Under its Freightliner line, it has developed an electric semitruck and an electric delivery truck for commercial customers: eCascadia and eM2. Both of these commercial-grade EVs are expected to release in 2022.
eCascadia
The eCascadia is the premier EV Class 8 semitruck from Freightliner. This tractor-trailer truck is expected to have up to a 250-mile driving range per charge and be able to recharge up to 80% within 90 minutes. Also, these trucks are predicted to have between 350 and 500 HP and up to 82,000 pounds of gross vehicle weight rating.
While the Freightliner website offers interested commercial purchasers to contact the company for a quote, according to Autoweek, the projected starting price for these EV semitrucks is expected to start at around $139,000.
eM2
The smaller commercial truck option from Freightliner is its Class 6-7, eM2 model. This commercial truck is expected to have up to a 230-mile driving range per charge and be able to recharge up to 80% within 60 minutes. Additionally, these delivery trucks are targeted to have between 180 and 300 HP and have up to 26,000-33,000 pounds of gross vehicle weight rating.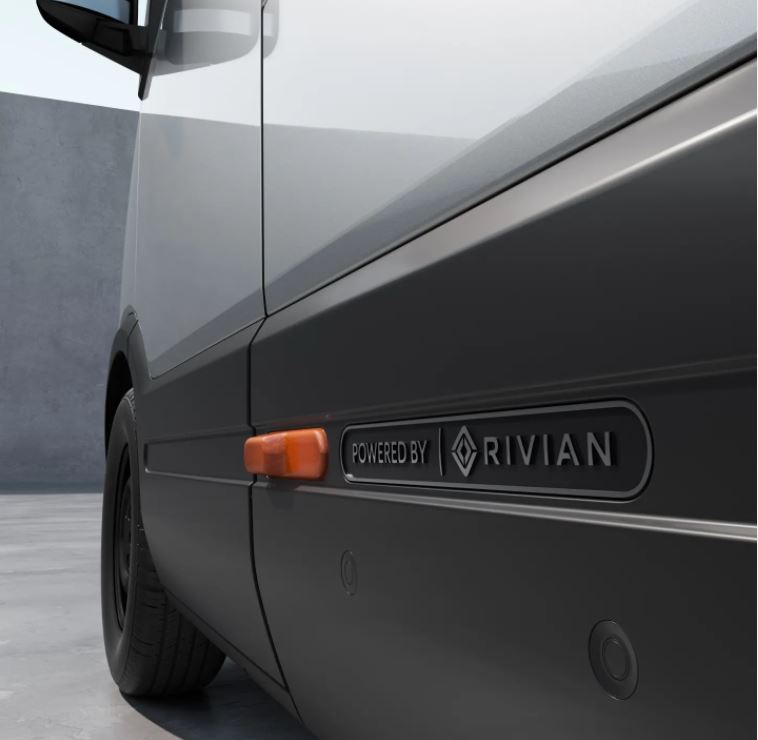 Concluding thoughts
Although the current market of EVs has a wider variety of personal vehicles, the initiative to incorporate more commercial options is rapidly increasing. There will be many advantages for enterprises to embrace the EV commercial truck market.
It's to be expected that the semitrucks and commercial trucks listed may only be a small fraction of what is to come with commercial electric vehicles in the next decade. With the increased demand for more EV options, we'll see more variety in the commercial industry, as it adopts the all-electric initiative.
Next: Fleet Washing Service
Editors' Recommendations