The initiative for most vehicle manufacturers to implement electric cars is ever present. Over the last few years, the market for all-electric vehicles has seen a surge in research, design, and development. More specifically, this push has drastically increased, with many automakers designing EV prototypes set for release in 2022 and beyond.
This incentive for cleaner energy and less vehicle emissions on the road globally has allowed more all-electric automotive startups to branch into this EV market. One of these all-electric vehicle startups is Bollinger Motors, based in Michigan. Founded in 2015, Bollinger has been designing and developing its EV lineup since it was founded with anticipation of production for its first two EV models set for 2022. Let's learn more about what can be expected of the Bollinger EV truck and the Bollinger EV SUV from this all-electric startup.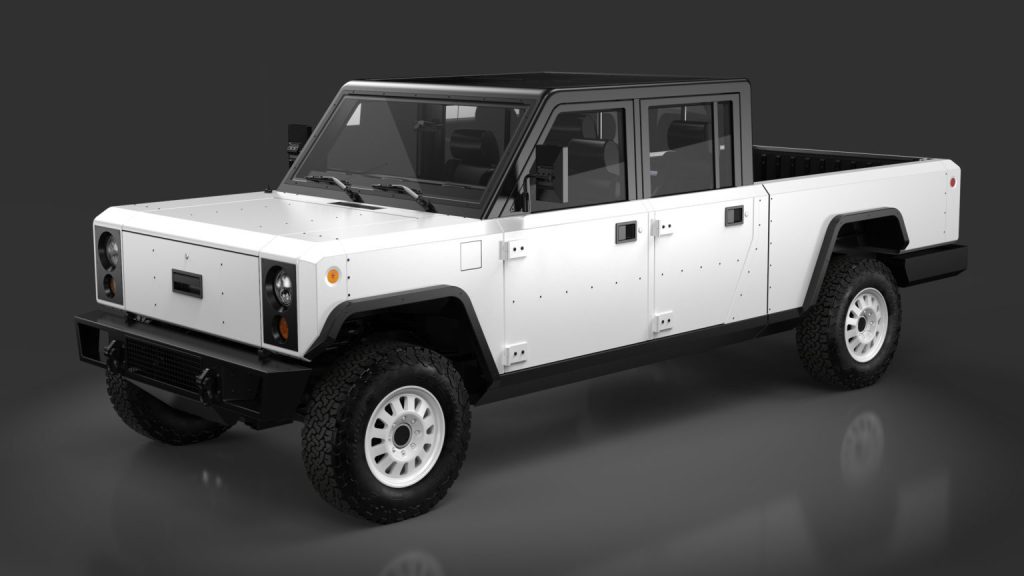 Bollinger Motors EV model line features and pricing
This EV startup is set to begin production on its two feature EV models: Bollinger B1, EV SUV and Bollinger B2, EV truck. The SUV and the truck will be priced the same, with an automotive retail price of $125,000.
The EV truck and SUV are engineered to sit on a box-shaped frame with a dominantly utilitarian body style. Equally, these EVs will provide all-wheel drive and all-terrain drive abilities with 15-inch ground clearance and removable glass, windshield, doors, and roof panels similar to a Jeep-style vehicle.
Similarly, the EV models from Bollinger will feature a dual motor all-electric engine with one motor on the front axle and a second motor on the rear axle of the vehicles. These vehicles are also coupled with having a towing capacity of up to 7,500 pounds. Consumers can also anticipate that these vehicles will come back with a great deal of power with 614 horsepower and 668 ft-lb of torque. Drivers can also expect a powertrain that achieves 0-60 mph in 4.5 seconds.
As for battery capabilities, buyers can expect a battery life in mile drive range at an estimated 200-mile range per charge with a 142 kWh battery pack for both the Bollinger EV SUV and EV truck. These two EVs will also allow for Level 1 through Level 3 charging abilities, perfect for the everyday driver. The projected charging ability for these EVs is expected to be around 10 hours for a full charge and only 75 minutes for a Level 3 fast charge.
How Bollinger EVs compare to others
The Bollinger B1 and Bollinger B2 will provide a competitive edge with a Jeep style of body and frame. However, in comparison with price and other features, these EV models may not entirely be enough against the competition to match what is already in production and set for release. For example, when looking at the toughest competition for the B2 EV truck, the Tesla Cybertruck has similar capabilities with a steeply more affordable sticker price.
According to MotorTrend, the Tesla Cybertruck is expected to be under the $40,000 sticker price, whereas the Bollinger B2 is set at $125,000. The reason for this is partly because Bollinger doesn't rely on investors to build its vehicles, so the cost is envisioned for labor, parts, manufacturing, and the production for the truck.
Additionally, the Cybertruck is more robust with a battery capacity of up to 250 miles per charge and 500 for the upgraded model versus the Bollinger EV models at around only 200 miles range of the battery. The Cybertruck and Bollinger EV models are expected to tow up to 7,500 pounds exclusively with an all-wheel drivetrain for these competing EVs.
Keeping this in mind, for those looking for greater horsepower and speed, the Bollinger EV models exceed the Tesla Cybertruck's single motor version at 4.5 seconds in 0 to 60 mph. However, the upgraded Cybertruck will match that speed with the other upgraded battery driving range.
Both the Bollinger EV models, B1 and B2, are more expensive, and Cybertruck consumers may opt for price and affordability over capabilities. Vehicle purchasers looking to branch into the EV market who want more power and performance might also be more swayed toward the Bollinger B1 and B2 models with higher horsepower and torque.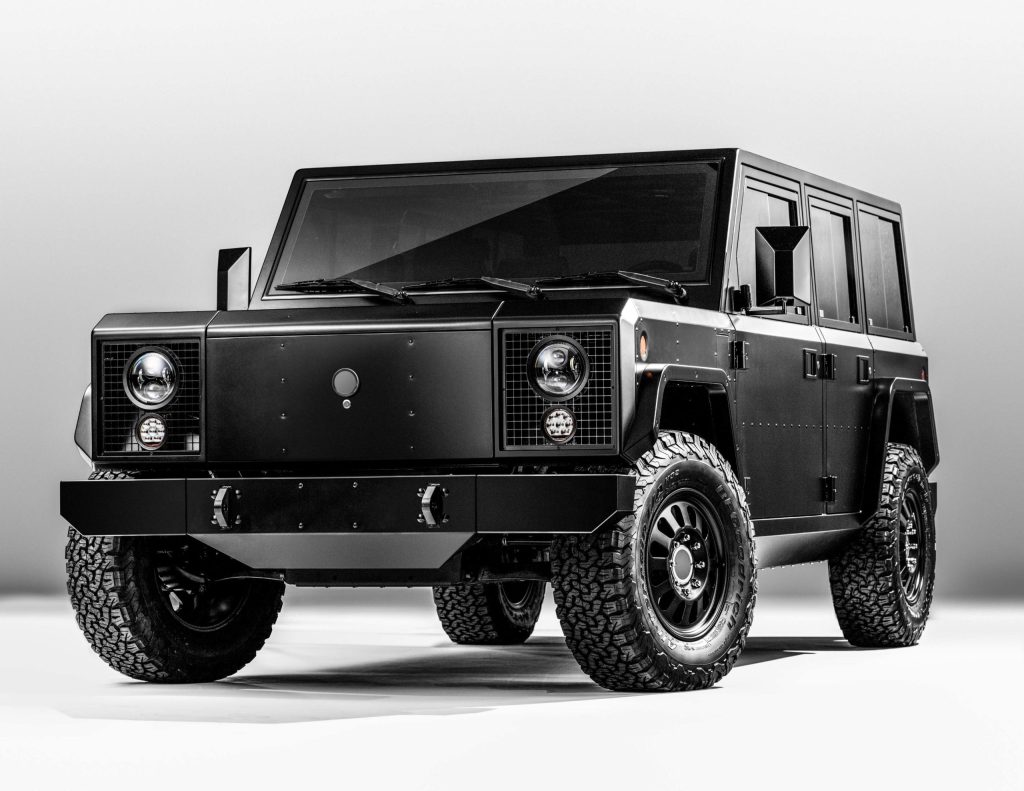 Closing thoughts on Bollinger EVs
The Bollinger B1 and B2 will provide a valuable and rugged style to the EV market. While they may have a much higher price point than their competitors, it will remain to be seen how the cost will hinder interested buyers.
Additionally, consumers looking to branch into the EV market might become deterred by the higher price of these options. It can also be said that these models might be more suited for current EV owners looking to upgrade from their EV daily driver for something with more power.
Editors' Recommendations