Proceeding into 2022, there will be more variety of all-electric vehicles going into production. Moreover, 2022 is anticipated to be a significant year for the EV truck market with the release of several new all-electric truck options.
Of the production launches expected, two of the largest EV pickup trucks planned are the Tesla Cybertruck and the Rivian R1T. Both of these American manufacturers are auto startups focused solely on the EV industry for their vehicle production.
While these two EV trucks may look drastically different from one another, their similarities may not be realized. If you're curious which EV truck option — the Tesla Cybertruck or the Rivian R1T — is suitable for you, this guide will help you decide more easily.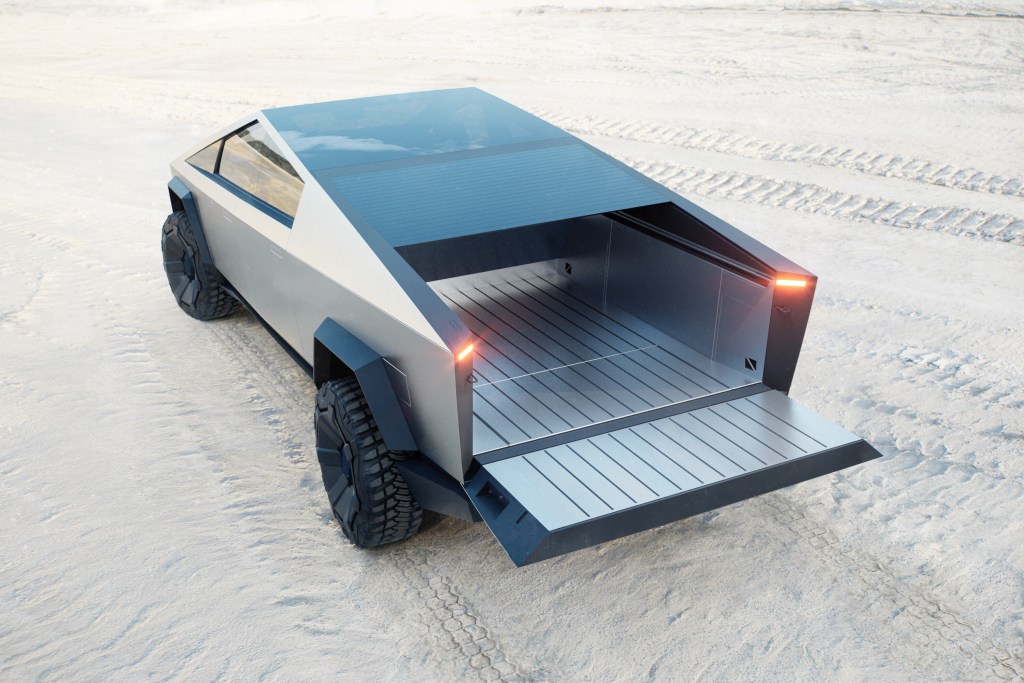 Features of the Tesla Cybertruck
The Tesla Cybertruck has been in development since late 2019 and is nearing production coming in 2022-2023. When intentionally unveiled, there was criticism about the revolutionary exterior design of this truck. This EV pickup truck is still predicted to be highly durable and fast, among other great design qualities. Below is a list of the expected features for the Tesla Cybertruck option for consumers.
As the body and frame, the Tesla exoskeleton is a cold-rolled, hardened stainless steel structural exterior designed to resist corrosion and dents and it includes Tesla-exclusive armor glass.

It can seat up to six passengers comfortably with storage under the second-row seats.

The Cybertruck includes 16 inches of standard ground clearance and adaptive air suspension that raises and lowers the suspension by 4 inches to adapt to off-road capabilities.

Its battery ranges between 250 miles in the single motor rear-wheel-drive model and up to 500 miles of range in the tri-motor all-wheel-drive version.

The towing capacity can handle up to 14,000 pounds with a 3,500-pound payload capacity.

It contains a standard self-driving and a built-in solar charger that can add an extra driving range up to 40 miles a day.

The EV pickup truck goes 0-60 mph in less than 2.9 seconds.

Its starting retail is under $40,000 for the base model with a single motor.
Features of the Rivian R1T
Like Tesla, automaker Rivian is an American-founded, all-electric vehicle manufacturer. The premiere EV pickup truck for Rivian is its R1T. The R1T prototype model was unveiled in late 2018 at the LA Auto Show. This EV truck holds to a traditional truck body design with some futuristic design qualities and features.
This EV pickup truck option has already begun production in September 2021, and shipments are expected for early 2022. Below are some of the projected features that buyers can expect from the Rivian R1T.
It can tow up to 11,000 pounds, it has an adjustable air suspension, and it contains multiple drive modes for added off-road capability.

The EV truck features a quad motor with an anticipated 300 miles per charge range.

It includes a self-piloted feature called Driver+, which automatically steers, adjusts speed, and changes lanes on your command.

This truck seats up to five passengers comfortably, and its truck bed is 54.1 inches with the tailgate up.

It can handle speed, going 0-60 mph in 3 seconds, which is equivalent to a supercar.

The R1T starts at around $67,500 for the base model version.
Comparing these EV trucks
These two EV pickup truck options have several similarities, even if their exteriors look vastly different from one another. When consumers look at these vehicles' specifications and features, they seem competitively similar. For example, both have a towing capacity of over 10,000 pounds and adaptive suspension for off-roading.
Furthermore, these EV trucks have an expected over 250-mile range on a single charge and a self-driving feature explicitly designed for the manufacturer. It's also important to mention again that these two EV trucks can go 0-60 mph in about 3 seconds, which may be the norm for all-electric vehicles.
How these EV trucks differ
It can be said that while these EV pickup trucks do have some similarities, there are several differences as well. First and foremost, their exterior designs are dramatically different. The R1T sits on a typical truck-like body and frame with more revolutionary attributes, while the Cybertruck sits on a futuristically unique design.
Additionally, their trim packages are somewhat contrasting. Although the Tesla Cybertruck starts at under $40,000, this is for a predominantly base model EV truck, so if you want to buy a similar option to the R1T, you would be looking at a more comparable price point.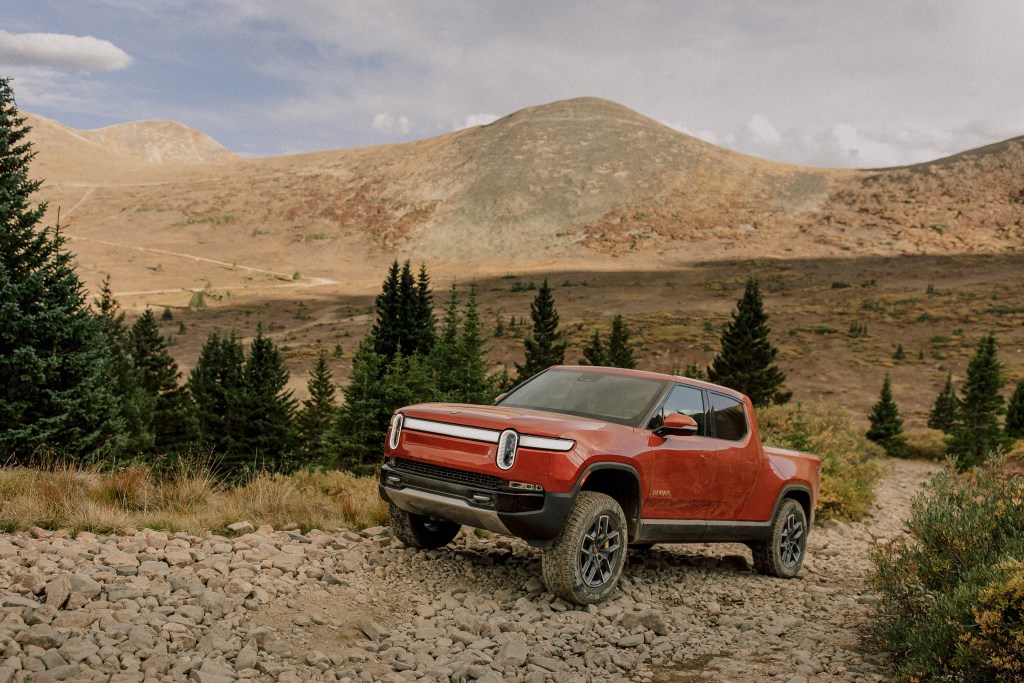 Closing thoughts
It's no secret that EVs are beginning to take over the auto market, and EV pickup trucks set for release will be highly competitive. Looking at both the Rivian R1T and the Tesla Cybertruck — they will both be an excellent addition for American truck enthusiasts.
While both options have similar and contrasting features, the decision comes down to your personal needs. You may not enjoy the exterior design of the Cybertruck in comparison to the R1T, but on the other hand, you may find your loyalty lies with the specific features offered by either EV truck.
When determining which EV truck is right for you, do your research. Look at the price and features and do the comparisons. Thorough research will be the key to help drive you toward the EV truck of your dreams.
Editors' Recommendations